---
Rooms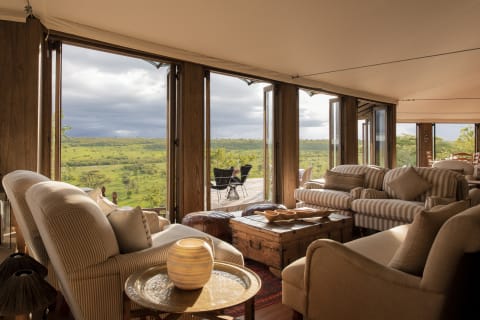 Chui Tent
This features two large ensuite twin bedrooms separated from a central living space that houses a private kitchen, dining room and lounge. All three structures are connected by a boardwalk. This suite is ideal for families or friends travelling together in a group.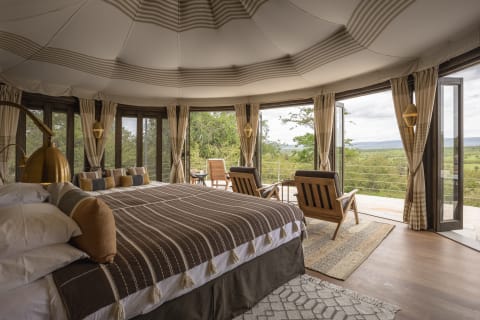 Simba Tent
The Simba Tent is often called the penthouse of the Kenyan bush. It comes complete with a kitchen, dining room and living areas as well as two large double bedrooms each with their own ensuite. There is a fully stocked bar, and we can ask that the staff is invisible during your stay or that a butler is present at all times, it totally depends on the level of privacy you require.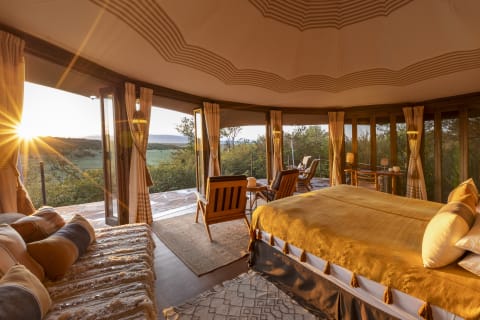 Nina Tent
The Nina Tents are ideal for couples. They boast high domed ceilings over comfortable doubled beds that look out over the Kenyan wilderness. Each tent has an ensuite bathroom and dressing area as well as a large deck where you can enjoy private dining under the stars, or a spot of sunbathing in between game drives.