Luxury Antarctica Holidays 2023/2024
The continent of Antarctica contains an extraordinary wilderness of ice-sheets, glaciers and barren deserts that have formed over millennia, and is home to huge penguin colonies, sea birds, whales and seals. An expedition cruise to this remarkable destination is a once-in-a-lifetime opportunity and combines well with Argentina or Chile as part of a truly epic itinerary.
On this spectacular continent you can experience Earth's last frontier and trace the routes of past explorers to witness extraordinary landscapes of haunting beauty. Antarctica's majestic ice caps have formed over hundreds and thousands of years, measuring up to 4 km deep in places, while gigantic glaciers tumble down from jagged mountains into a frozen sea. Penguins stand huddled against the cold or dive from the foot of tabular icebergs to begin epic fishing trips, while orcas pool resources in their hunt for seals. The scenery changes constantly and the long summer days allow endless opportunities to capture it all on camera. This vast wilderness is usually accessed by flight from Punta Arenas in Chile or by boat from Ushuaia in Argentina, meaning it combines perfectly with either destination.
Top Tours in Antarctica
We've travelled the length and breadth of Antarctica and tested every possible route to enable us to curate itineraries that work absolutely seamlessly, taking in the Antarctica's many highlights at just the right pace. Packed with unique experiences, our trips deliver unforgettable travel moments.
view all tours
Top Ships in Antarctica
Our specialists have travelled in Antarctica extensively and first hand experience on these expedition ships so that we can recommend only the very best ones to match your preferences.
Explore Our Expert Travel Guides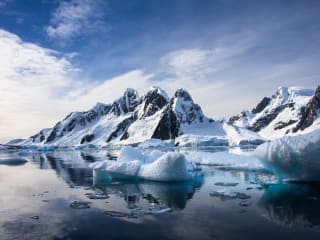 Antarctica FAQs
Preparing for an Antarctic trip can feel daunting, so we put together a list of the most common questions to help you prepare for the trip of a lifetime.
Explore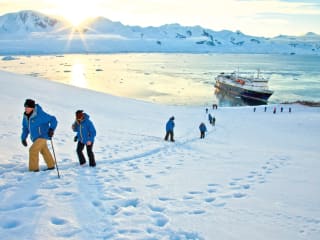 Antarctica - Fly or Sail?
The world is so accessible nowadays, there are very few places left on earth that can truly be considered remote and off-the-beaten-path. Antarctica, however, is certainly one of them.
Explore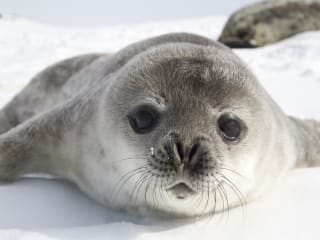 Antarctic Seasons & Wildlife
No travellers visit Antarctica during the winter when the temperature plummets and the polar ice becomes hard to traverse. Most vessels sail from November to March.
Explore
You are on our UK website
We noticed that you are in US and recommend that you explore our US website instead.