Cultural Holidays
From uncovering the secrets of ancient civilisations to getting involved in modern-day community projects, our specialists have handpicked the best cultural holidays that go beyond the usual sightseeing, so you can really get under the skin of a destination.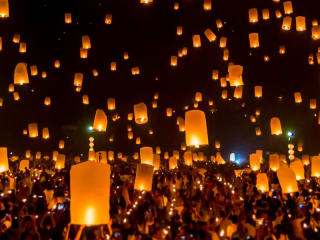 Cultural festivals
A country's cultural festivals are an incredible insight into its history and people, and experiencing one in all its colourful, and potentially chaotic, glory is a truly unforgettable experience. Some, a celebration, others a commemoration, yet all are a fascinating snapshot into the cultural heritage of each destination. Whether it's a colour popping carnival, a traditional ceremony or a patriotic party that takes your fancy, we've chosen our favourites from around the world.
Explore
You are on our UK website
We noticed that you are in US and recommend that you explore our US website instead.