Luxury Thailand Holidays 2024/2025
Legendary white sandy beaches and warm people are only a small part of the allure that draws people to Thailand; any trip here will surpass expectations. A land of contrasts, expect an overload to the senses with an eclectic mix of glistening temples; chaotic cities and delicious fresh Thai food.
Begin in Bangkok
Bangkok is often a natural starting point for any journey through Thailand. Here a colourful plethora of pagodas, markets and high rise shopping malls are thrown together along the calming Chao Phraya River. Spend a few days acclimatising to the Asian pace of life, exploring all this energetic city has to offer.
Journey to the north
From Bangkok make your way to the north and the famous Golden Triangle. Historically known for its role in the growth of the Opium trade, the region is probably best known for its beautiful landscapes. Mist-shrouded mountains, glistening paddy fields and hill tribes offer a stark contrast to bustling Bangkok. Chiang Rai and Chiang Mai are the obvious gateways to the north; Chiang Rai with its laid back feel and Lanna culture and Chiang Mai which mixes old and new and host to some of the country's most colourful festivals.
Explore the national parks
Elsewhere in Thailand's unspoilt national parks discover some of the world's most fascinating wildlife and natural beauty. Khao Sok National Park is arguably one of the most beautiful, home to Elephant Hills Tented Camps, whilst Khao Yai offers lush tropical rainforest, scenic nature trails and majestic waterfalls waiting to be explored.
Dive beneath crystal-clear waters
Bordered by Burma, Laos and Cambodia, Thailand sits nestled by the Andaman Sea, Gulf of Thailand and Indian Ocean, making it a mecca for divers. The popular west coast beaches, which stretch along this dramatic coastline, boast jungle clad hills and crystal clear waters perfect for diving enthusiasts. The Similan islands offer some of the best marine life sightings, whilst further south Ko Lanta and Ko Phi Phi near Phuket are equally great for snorkelling as well as diving.
Relax and unwind in incredible locations
Alternatively end a tour through this fascinating country unwinding at one of Thailand's renowned destination spas or coastal resorts or sanctuaries focusing on wellbeing and mindfulness.
At Scott Dunn we are specialists in bringing Thailand to life, using a range of unique experiences that go beyond the obvious. Think of aromatic local markets, that perfect out-of-the-way Thai restaurant serving the best Pad Thai, spending a day at an elephant sanctuary, walking through tribal villages - the list of experiences is endless. We use the best possible private guides who showcase the best of Thailand. If you want that picture-perfect idyllic beach resort, we've been to them all and know how to choose the hotel that suits your needs and tastes. Whether you want a relaxing beach holiday, or something a little bit more adventurous, we are on hand to provide you with a holiday to Thailand that fits your requirements perfectly.
Top Tours in Thailand
We've travelled the length and breadth of Thailand and tested every possible route to enable us to curate itineraries that work absolutely seamlessly, taking in the country's many highlights at just the right pace. Packed with unique experiences and handpicked hotels, our trips deliver unforgettable travel moments.
view all tours
Top Hotels in Thailand
Our specialists have travelled every inch of Thailand and stayed in countless hotels so that we can recommend only the very best ones to match your preferences. Whether you want to stay at the hottest property in the area or are looking for somewhere with rustic charm, our handpicked selection of hotels has every angle covered.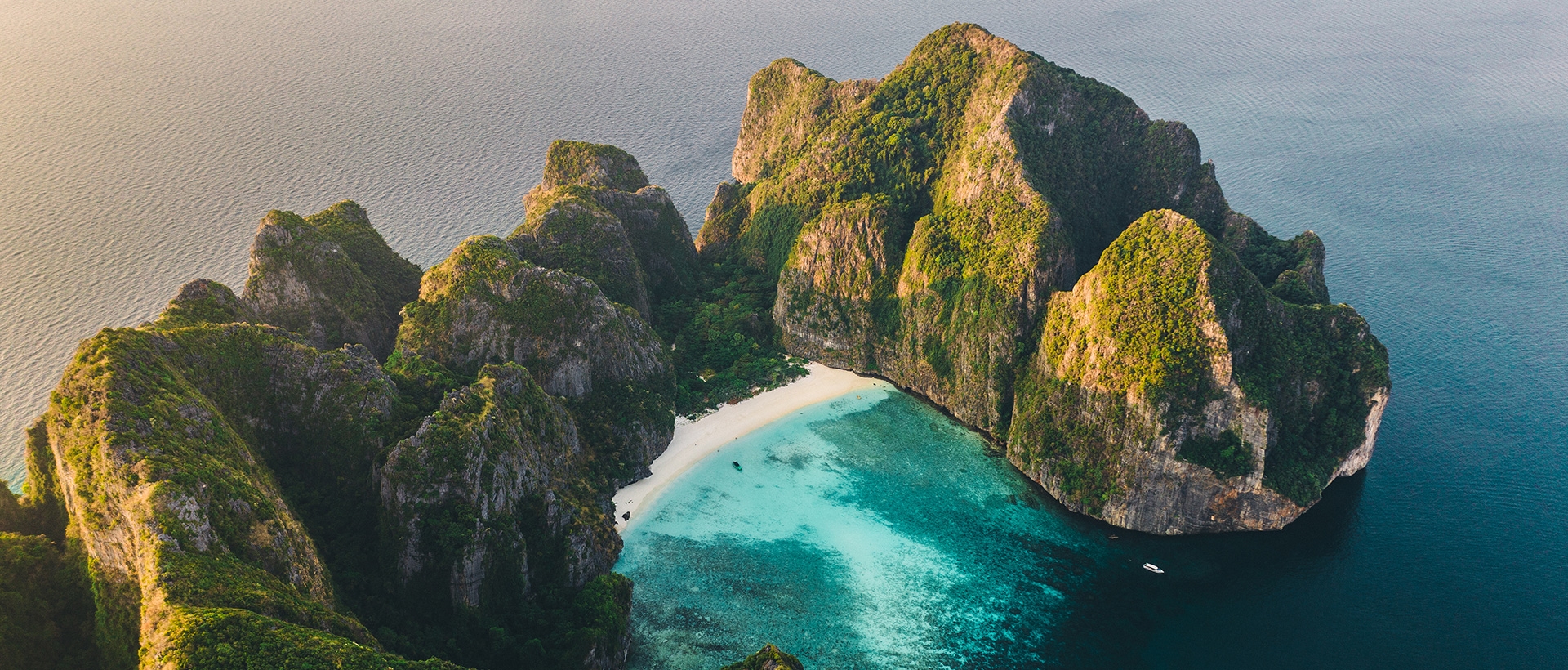 Explore Our Expert Travel Guides
Best beaches in Thailand
A beach holiday is the perfect remedy for the stresses and strains of 21st century living. Showcasing some of the world's best beaches, Thailand is our ideal destination for taking time out to relax. The warmth of the sun, the soft sand underfoot, the smell of the ocean breeze and the sound of gently lapping waves, all conspire to bestow a sense of hypnotic calm.
Explore
Thailand for Families
Thailand is a complex and alluring country packed with fascinating culture, warm people, white sandy beaches and legendary landscapes. Families will never be bored here. Every region offers something unique and exciting, no matter how your family likes to travel. Expect an overload to the senses, in the best way possible, with an eclectic mix of glistening temples, chaotic cities and delicious fresh Thai food.
Explore
Thailand for Teens
Thailand is jam-packed with fascinating culture, unbelievable shopping, diverse nature and wildlife, idyllic beaches, and of course, incredible food. Travelling with your teens to Thailand is a great way to introduce them to a new culture and expand their horizons. There is something to suit the interests of even the pickiest teens in Thailand.
Explore
You are on our UK website
We noticed that you are in US and recommend that you explore our US website instead.