Mid-range
Svatma
Svatma is a luxury heritage hotel in a quiet lane in Tanjore, Tamil Nadu and raises the bar for hotels in this area. Surrounded by beautifully landscaped grounds, Svatma has been lovingly designed and restored as a testament to Tamilan art and culture.
Tanjore, Tamil Nadu, India
Each of Svatma's 38 rooms and suites are individually appointed

An unparalleled luxury option in Tanjore

Three restaurants serving Tamil cuisine to choose from in different areas of the hotel

Features a gym, yoga centre and luxury spa
---
Svatma was designed with the intention of re-defining luxury in Tanjore and has succeeded by creating a retreat comparable with the finest in Kerala and Rajasthan. This boutique hotel effortlessly blends Tamil history, art, spirituality and traditional culture with uncompromised contemporary comforts. You are almost suspended in time as you reside amongst antiques and artefacts in Krithika's carefully curated rooms.
There are thirty eight rooms in total at Svatma and all are very different. There is no such thing as a standard room here, the bespoke nature of the hotel requires each to be unique. Whilst the majority of rooms are found in a newer building, created using traditional Tamilan techniques and materials, five rooms and two suites (with verandas) are located in a century-old building. The heritage building has been meticulously restored to its former elegance as an elite family home. All rooms are spacious, en-suite and feature high ceilings, fresh white walls and ceilings peppered with dark wooden beams, polished floors and traditional furniture.
Svatma's literal translation is 'one's own soul', indicative of its foundations in spiritualism. It is easy to find sanctuary at Svatma in a secluded corner or in the ample grounds accompanied by bird-song and church bells, a far-cry from the streets of Tanjore. Staff here are used to the tailor made nature of relaxation plans. Leave yourselves in their hands at the Soukyam luxury spa for ultimate peace of mind or visit the gym and yoga centre to work on your Asanas.
During your stay savour home-style traditional cuisine at the hotel's three restaurants, where you can enjoy anything from coffee and Tiffin on the veranda to dinner on the roof terrace, reminiscent of the Zamindar family dinners that would have taken place here.
It is hard not to fall in love with the spirit of south east India as you are immersed in its artistic legacy in the world heritage site of Tanjore. Do visit the temples of the Chola Dynasty (Brihadeeswarar Temple) and be in awe of Tamil architecture, visit the beautiful Saraswati Mahal Library and witness Bharatanayam dance of which Krithika is an expert.
An area previously somewhat neglected by travellers wanting a luxury base from which to explore, this memorable area fits wonderfully into a Tamil Nadu itinerary.
When to visit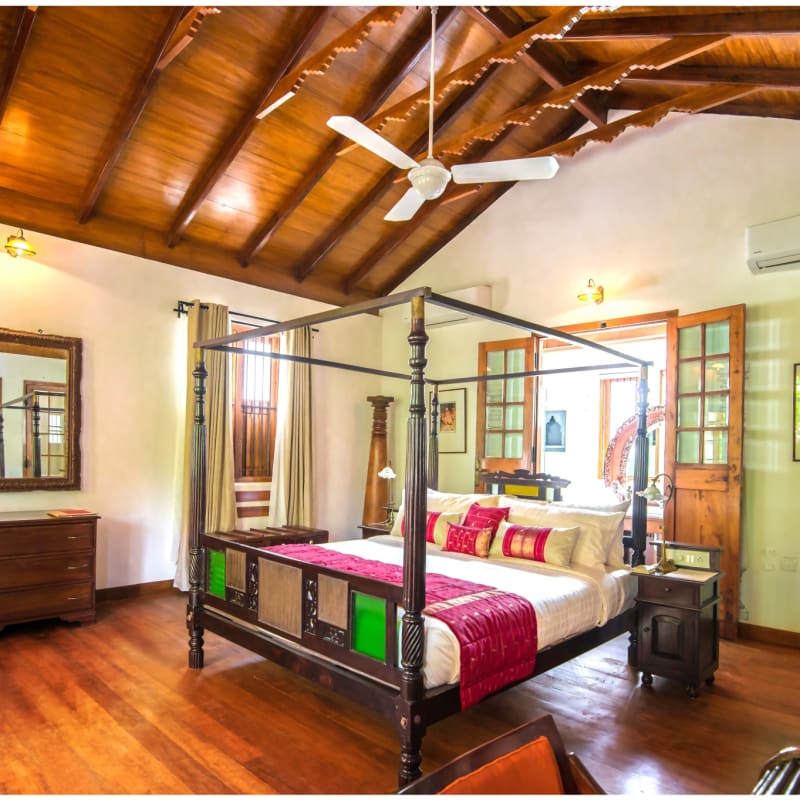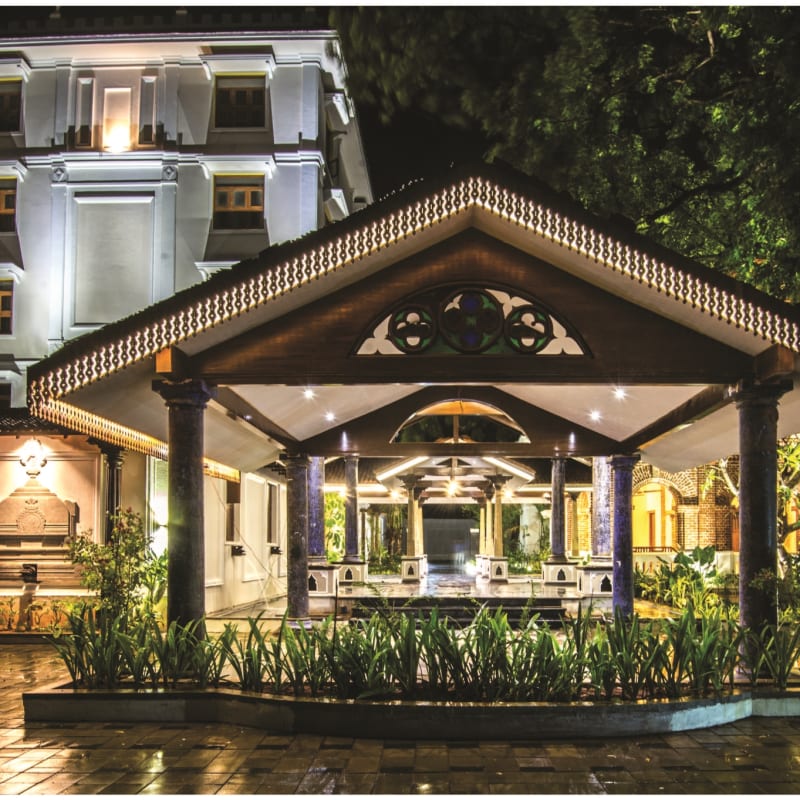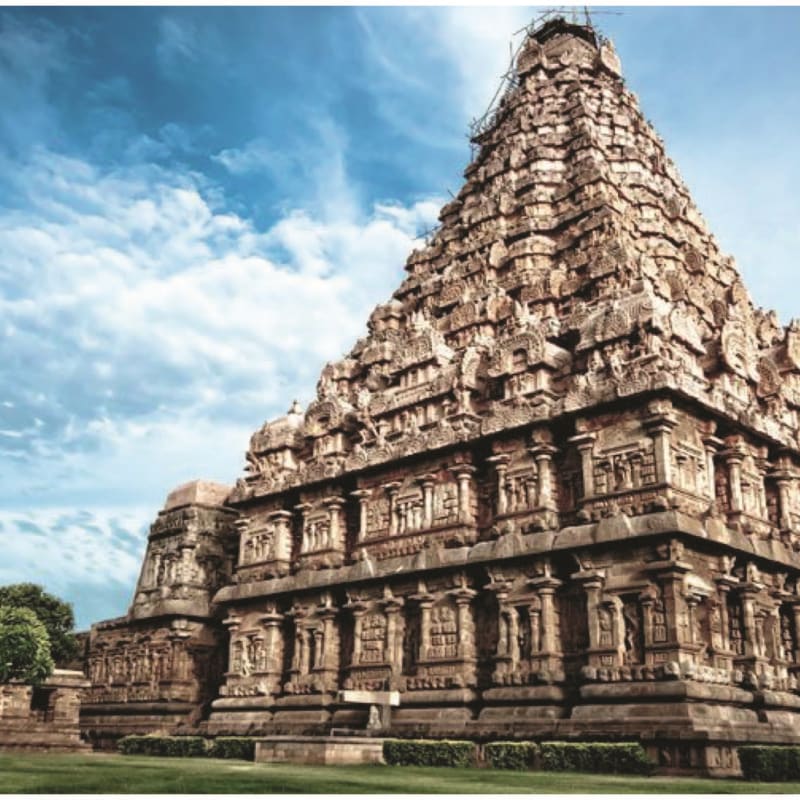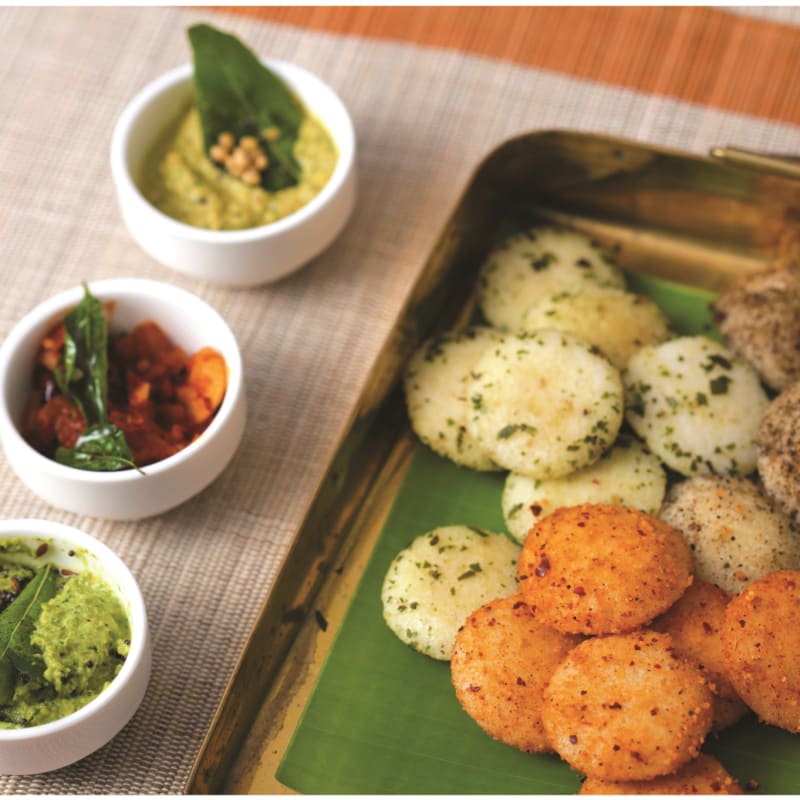 ---
Location
Tanjore, Tamil Nadu, India
Svatma is located down a peaceful lane in Tanjore, Tamil Nadu.
---
City Tour of Tanjore

Today you will enjoy a half day city tour of Tanjore which is an important centre of southern Indian religion, culture, art ad architecture.

Read more