Inspiration
If you're in need of some travel inspiration, look no further. Here you'll find a collection of what we think is hot right now, destinations that should really be on your bucket list and giving you the low down on which countries to visit off-season.
Many of us stayed home and made do with the 'staycation', some of our members ventured to the sunniest corners of Europe and others escaped to remote islands. Meanwhile, the world of experiential travel used the unexpected breathing space afforded by the past two years to innovate.
From new luxury lodges in far-reaching corners of Patagonia, to the Galapagos Islands' first true superyacht experience and pioneering sustainable travel initiatives in Costa Rica – our team are incredibly excited by the truly remarkable places, people and experiences that 2022 has brought with it. Whether you are craving an off-grid adventure in Antarctica or a cultural immersion in Japan, our ultimate travel wishlist should serve as inspiration to reignite your wanderlust. We are already plotting some extraordinary trips for many of you, but for those of you who are still deliberating, these destinations are booking up quickly for 2022 and into 2023. Don't waste a second in speaking to our travel experts to plan your next unforgettable journey.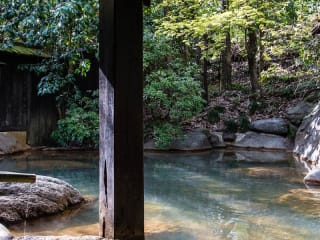 Luxury Japanese Ryokans
Ryokans, or traditional Japanese inns, are the pinnacle of Japanese hospitality.
A luxury holiday to Japan wouldn't be complete without a stay in a beautiful ryokan, Japan's version of a boutique spa hotel where you're encouraged to do nothing but relax and just be. Many feature private onsens, delicious Kaita-kaiseki dining and omotenashi hospitality leaving you to rejuvenate amidst the peaceful surrounds of nature.
Our collection of ryokans have a fabulous reputation for being some of the best across Japan, providing you with the opportunity to indulge in Japanese tradition and culture.
Explore
Secret Seasons
We love experiencing places in a new light and with fewer people around, lower rates and landscapes changed by the seasons, the off-peak months are often an underrated time to travel. In the low season there are certain destinations that come alive with migrating wildlife, autumn colours or a dusting of snow, which each make for a wonderful and unique adventure.
We've picked our favourite secret seasons that we think are just as spectacular in the low season, from winter in Bhutan to autumn in Tuscany and spring in Slovenia to summer in Cambodia.
Explore