Luxury Travel Trends 2023
With offices in the UK, US and Singapore, delving into our guests' booking habits gives us a unique and fascinating insight into the motivations, interests, and trending destinations for luxury travellers. From Sicilian sojourns inspired by The White Lotus TV show to a rising interest in rail travel, we've rounded up the top luxury travel trends for 2023.
What's hot for 2023
We are really excited about 2021, it's going to be all about the great outdoors. Canada is a veritable gem with its breathtaking scenery and outdoor activities like hiking, kayaking and rafting. It's also the best time to go to Antarctica with the solar eclipse in December. The possibilities are endless! For anyone looking for something extra special while on holiday, we offer a collection of after hours, exclusive access experiences that will impress even the most seasoned traveler.
Explore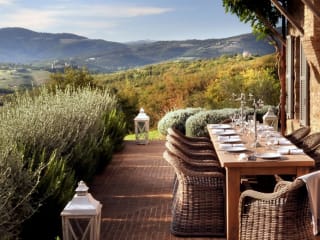 Hot New Properties
As a team of avid travellers, nothing excites us more than a new property opening. Our specialists are constantly on the search for stand-out hotels, luxury boats and unique hideaways that will elevate a holiday out of the ordinary.
Explore