Luxury Mexico Holidays 2024/2025
Mexico is perhaps Central America's most iconic destination, and offers world-class resorts and a thrilling variety of cultural and natural riches. Go whale-watching in Baja California, explore beautiful colonial cities, discover ancient Mayan ruins in the Yucatan Peninsula, scuba dive the turquoise Caribbean waters or relax on one of its many beautiful beaches.
Bursting with colourful colonial towns, white sand beaches, a mouth-watering cuisine, a thriving indigenous culture, plunging canyons, baking deserts and ancient ruins lost in the jungle, Mexico is a country that has it all. This land of the Aztecs, Mayas, Olmecs and Toltecs is a country that repays repeated visits, and is a wonderful destination for families of all ages, as well as honeymooners and couples wanting a luxury tailor-made holiday.
You can go whale-watching off Baja California, scuba dive in the turquoise Caribbean waters of the Yucatan, stroll along the cobbled streets of picturesque colonial silver-mining towns, barter for hand woven textiles at bustling indigenous markets, hop from hacienda to hacienda as you uncover the secrets of the Mayas, climb smoking volcanoes, catch wave after wave along the Pacific coast, and explore old pirate haunts on the Gulf of Mexico.
Whatever you choose, Mexico promises the holiday of a lifetime and we can arrange a variety of luxury tailor-made tours whatever your requirements are. We use the best private guides and staff on the ground to ensure all the arrangements work perfectly. We think of all the little details, ensuring you have the best luxury holiday to Mexico possible.
Top Tours in Mexico
We've travelled the length and breadth of Mexico and tested every possible route to enable us to curate itineraries that work absolutely seamlessly, taking in the country's many highlights at just the right pace. Packed with unique experiences and handpicked hotels, our trips deliver unforgettable travel moments.
view all tours
Top Hotels in Mexico
Our specialists have travelled every inch of Mexico and stayed in countless hotels so that we can recommend only the very best ones to match your preferences. Whether you want to stay at the hottest property in the area or are looking for somewhere with rustic charm, our handpicked selection of hotels has every angle covered.
Explore Our Expert Travel Guides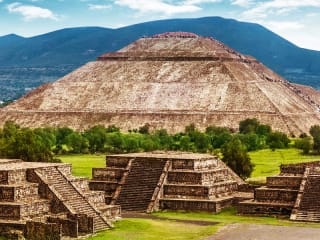 Local culture in Mexico
We've put together a list of books and films which will help you get a flavour of Mexico before you visit. From discover each region's unique music to sampling mouth-watering cuisine, there's lots to do while you're there as well!
Explore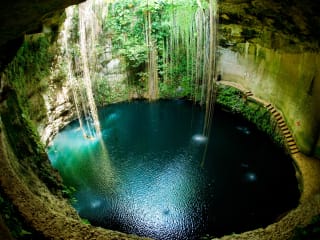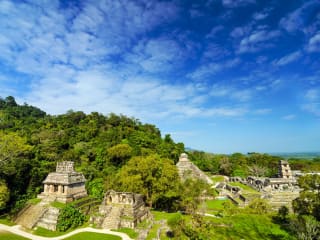 You are on our Singapore website
We noticed that you are in US and recommend that you explore our US website instead.