Luxury Austria Holidays 2024/2025
Austria is a landlocked country that borders Germany and the Czech Republic in the north and Switzerland to the west. Austria has excellent ski terrain and Scott Dunn offers hotels in a number of the Austrian Arlberg resorts. The imperial cities of Vienna, Salzburg, and Innsbruck are well-known for their art and architecture, and the scenic Danube river is very popular for river cruises.
We offer hotels in a number of Austrian ski resorts, where the snow record is consistently good. As well as its largely pretty villages, Austria is also renowned for its distinctive, delicious Alpine cuisine and a lively après-ski scene. Whichever resort you choose, the slopes are nearby and easy to get to, and there's a wealth of bars and restaurants to choose from in close proximity to your accommodation. As with all our hotel holidays you will be met at the airport, and transferred by private taxi directly to your hotel. For ultimate luxury whilst on your Austria holiday in St Anton, stay in one of our premier hotels, where you can retire to a wonderful spa to relax in after a day of skiing. Have a beer at the lively Mooserwirt bar in St Anton. Famous for its great après-ski scene, it is full of people from lunchtime to the late evening. The pretty alpine village of Lech is perfect for a family ski trip. For many centuries Austria was the dominant political force in Central Europe thanks to the Hapsburg Empire, whose legacy remains in the stunning beautiful imperial cities of Vienna, Salzburg, and Innsbruck: all home to beautiful palaces, well-appointed art galleries, and splendid baroque churches. The river Danube meanders through some of the most beautiful landscapes of this country and its neighbours, and can be explored by luxury river cruiser.
Top Hotels in Austria
Our specialists have travelled every inch of Austria and stayed in countless hotels so that we can recommend only the very best ones to match your preferences. Whether you want to stay at the hottest property in the area or are looking for somewhere with rustic charm, our handpicked selection of hotels has every angle covered.
Explore Our Expert Travel Guides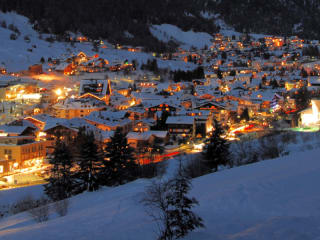 St Anton - The insider's guide
The fantastic skiing in St Anton and the Arlberg region, combined with the legendary après ski, has made St Anton one of our favourite resorts in Europe. With a whole host of things to do make sure you don't miss, take a look at our guides and tips below.
Explore
You are on our Singapore website
We noticed that you are in US and recommend that you explore our US website instead.