---
Rooms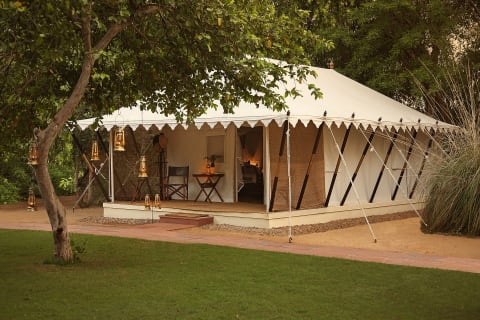 Tented 'Jungle' Suite
Drawing inspiration from the enchanting allure of traditional safari camps from old-world India, our Jungle Tents exude the timeless elegance of the Central-Indian wilderness of bygone eras. Within each double suite, you'll find a brand-new en suite bathroom adorned with a luxurious brass bathtub and an open stone shower. The walls, crafted from glass and canvas, seamlessly blend the indoors with the outdoors, offering stunning views from your private veranda of untamed jungle grasses and the lush canopy that envelops you.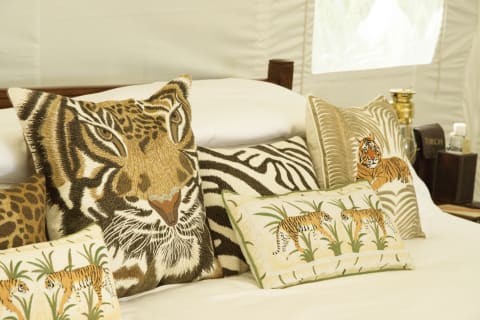 The Family Machhli Suite
The intimate suite bears the name of the renowned matriarch of Ranthambhore, the late Machhli, a tigress whose domain once encompassed Sher Bagh. This charming retreat is nestled within a private walled garden. For families seeking a secluded experience, away from the main guest tents, this suite is an ideal choice. It comprises two adjacent double tented jungle suites, each boasting its own veranda and en suite bathrooms for ultimate comfort and convenience.