Ultimate Luxury
Suján Jawai Leopard Camp
Suján Jawai Leopard Camp has 10 luxurious tents set in a landscape surrounded by craggy granite formations of caves, kopjes, Anogeissus scrub and winding sand river-beds. Jawai is located between Udaipur and Jodhpur, close to Kumbalgarh and Ranakpur.
Jawai, Rajasthan, India
An exclusive boutique camp set in a stunning landscape of scrub land and rocky mountains, Jawai is one of the best areas to spot Leopards in the wild

A unique safari experience which combines wildlife with the opportunity to experience truly off-the-beaten track rural Rajasthan life

Located in between Udaipur and Jodhpur, it is the perfect way to break up a more in-depth exploration of western Rajasthan

Each tent is beautifully appointed, combining classic colonial design with chic contemporary finishes. The views of the surrounding bush and mountains are spectacular!
---
The Camp is situated in the heart of the wilderness at the bottom of the Aravali Mountains and is home to a thriving population of Leopards. With its specialised camp guides and excellent location, Jawai is probably the best place to see a Leopard in the whole of India! The camp also lies minutes upstream of the Jawai Bandh, one of Rajasthan's largest water reservoirs, which attracts an abundance of birds and other wildlife.
The camp's remote location provides a truly rural experience but the Suján team ensure that none of the luxury and opulence of India is lost. Each tent has plenty of space and privacy with attached bathrooms.
The encampment is made up of an inviting Dining Tent, a scattering of comfortable 'resting' areas to unwind in and the spry Spa Tent which is tucked discreetly and peacefully away, ensuring no massage is disturbed.
When to visit
Top tip:
Get a real taste for the big cats of India by combining Jawai Leopard Camp with Sher Bagh, at Ranthambore National Park. Here you can see the Magnificent Tiger.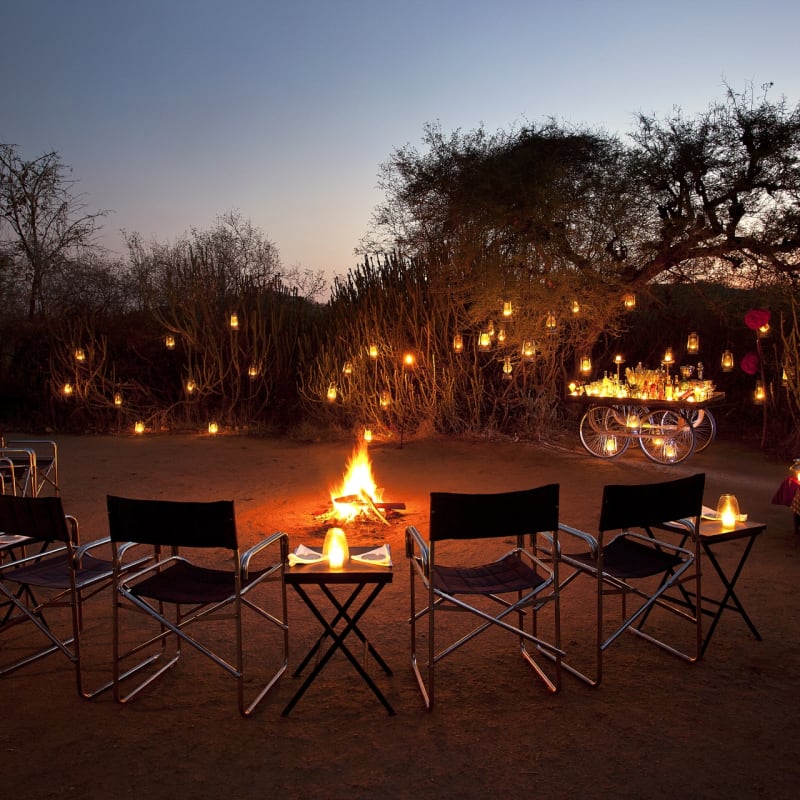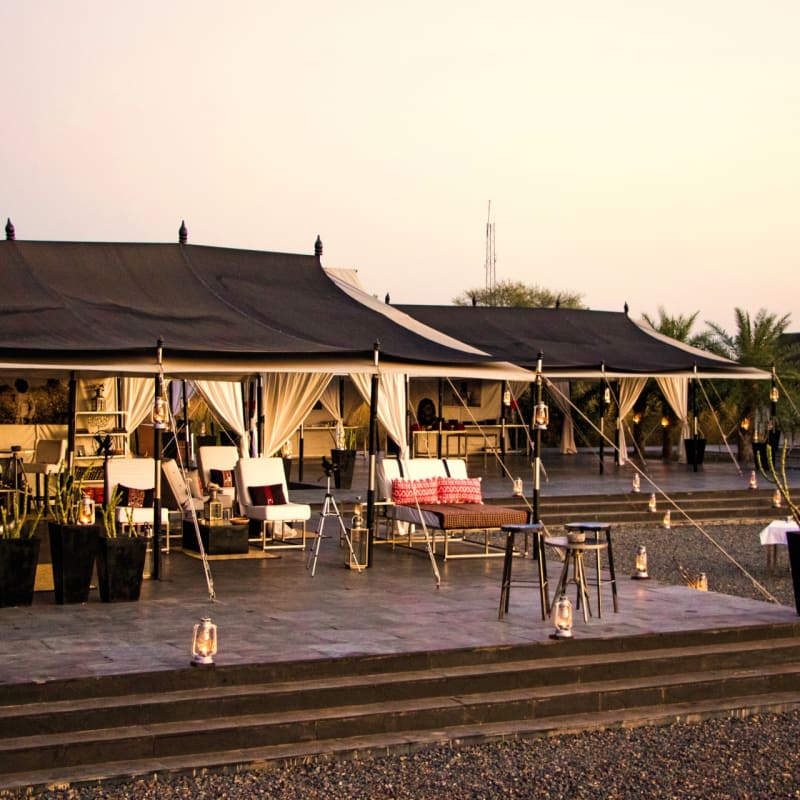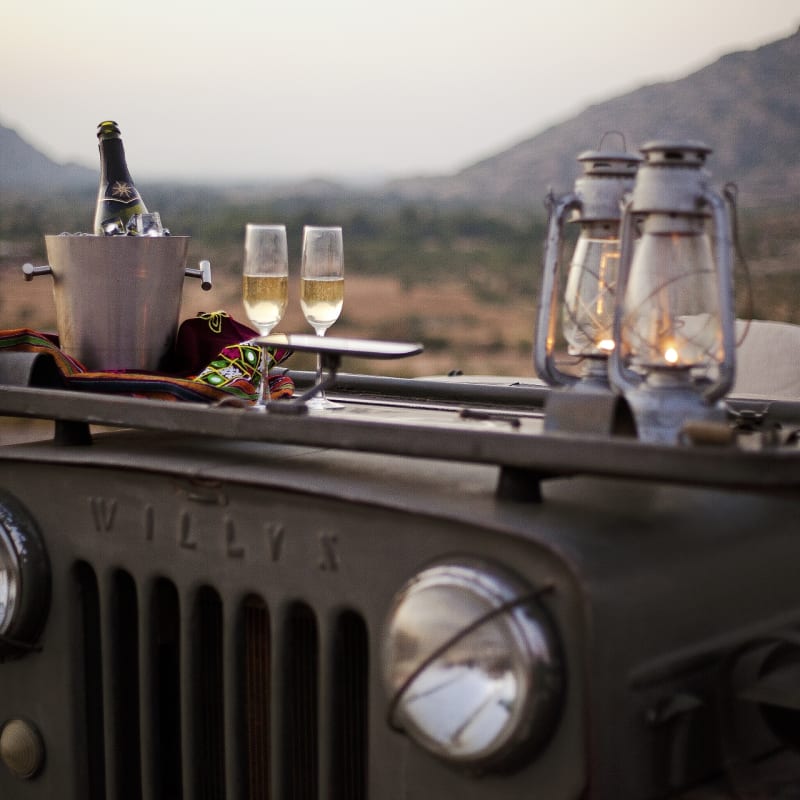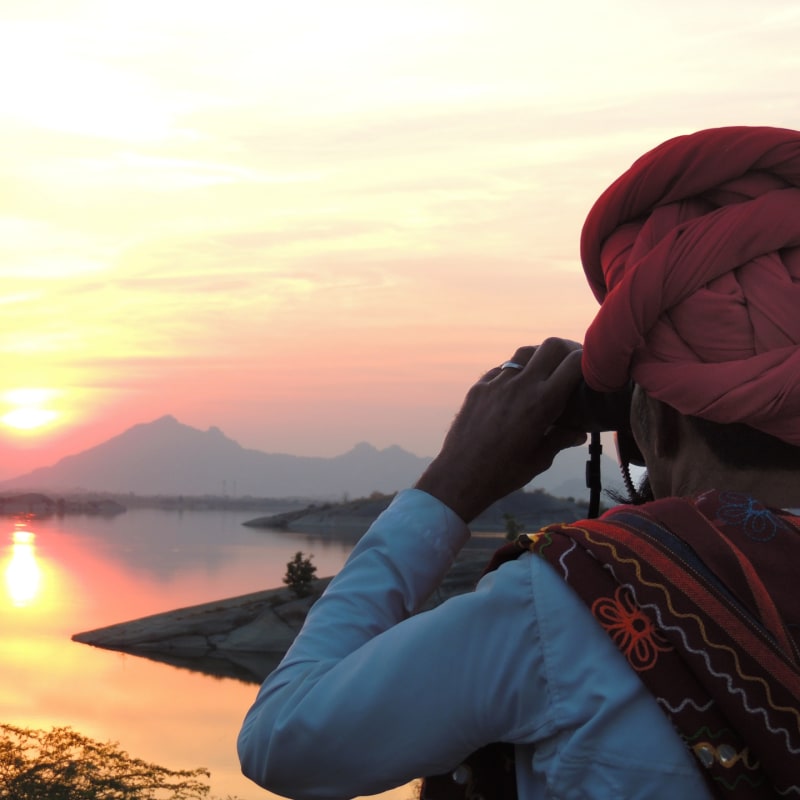 ---
Location
Jawai is located between Udaipur and Jodhpur, approximately 130km from both. The location allows comfortable access to the NESCO world heritage site Kumbalgarh Fort.
Closest airports are Udaipur and Jodhpur with regular flights daily from Delhi or Mumbai. It is then a 3 hour drive from both airports. Alternatively catch an overnight train from New Delhi to Jawai Bandh station, only 20 minutes from the camp.
---
Udaipur - Meal at Bhairo (Taj Lake Palace)

Enjoy a romantic candlelit dinner at Bhairo on the rooftop at the Taj Lake Palace.

Read more

Your Free Time at Suján JAWAI Leopard Camp - Scott Dunn Suggests

During your time at Suján Jawai Leopard Camp, enjoy a number of engaging activities and cultural experience where you can immerse yourself into local life.

Read more
You are on our UK website
We noticed that you are in US and recommend that you explore our US website instead.
Or continue to explore our UK website