Boutique Luxury
Winterlake Lodge
Perched above Finger Lake in the heart of the Alaskan wilderness, Winterlake Lodge is built up on a historic Alaska hunting camp-site. Wild landscapes surround the lodge and provide an idyllic playground for adventures and a fantastic escape from reality.
Denali and Alaskan Wilderness, Alaska, United States of America
A labour of love created by husband and wife team Carl and Kirsten Dixon. The lodge has been welcoming guests for almost 30 years, you can feel the warmth and experience in everything they do.

With an isolated location on a glass like lake in the depths of the Alaskan wilderness the adventure begins as you swoop into the remote lodge by floatplane stepping off the float onto the lodge's deck.

Just five guest cabins ensuring a high staff to guest ratio and allowing itineraries to be completely personalised daily.

Extensive activity menu which includes everything from adrenaline fuelled heli rides and glacier treks to rejuvenating, yoga sessions and cookery classes.
---
A perfect escape from the hustle and bustle of daily life, Winterlake Lodge is set amongst picturesque Alaskan countryside, with the crystal clear waters of Finger Lake to one side and the Alaska Mountain Range to the other. Accessible only by floatplane in summer or ski-plane in winter, the lodge benefits from a remote location along the Historic Iditarod Trail and occupies 15 acres, surrounded by spruce forest and glaciers.
The long summer days make explorations both easy and inviting; discover dazzling glacial pools high up in the mountains, try your hand at fly-fishing in wild rivers, hike along vertiginous ridges and through wildflower meadows and go on the hunt for bears as you immerse yourself in this beguiling area of North America's last frontier. Helicopter excursions are also included in a stay at Winterlake and provide an unforgettable way to take in the spectacular scenery and experience even more of the captivating and contrasting landscapes.
This peaceful slice of backcountry is also conducive to some serious relaxation, with fresh mountain air and the lodge's remoteness making it easy to disconnect. A hot-tub graces the deck of the lodge and boasts stunning lake views, whilst at night it is the perfect spot for stargazing with little light pollution to tarnish the experience. The ethereal green glow of the northern lights can also be seen during the winter months.
Charming, rustic and cosy, the five individual guest cabins have been crafted by hand by the lodge's owners or restored from the original hunting lodges that sat here when they acquired the property. Each is completely unique and has plenty of character, providing a comfortable retreat for either families or couples. The main lodge houses a spacious sitting area, dining area and the lodge's kitchen where the award-winning food is prepared. Tuck into wine and cheese every evening, followed by delicious regional Alaskan delicacies made with the freshest of local produce to restore your energy for the plentiful adventures ahead.
When to visit
Top tip:
Head out to the lodge's own dog camp, high up on the nearby glacier in summer months to meet the team of huskies and learn to mush.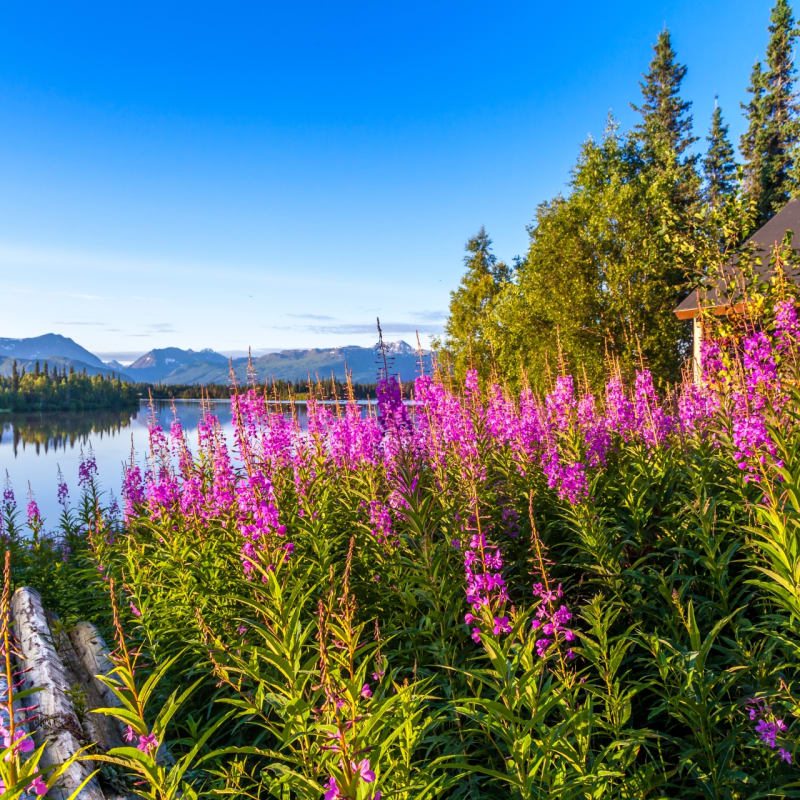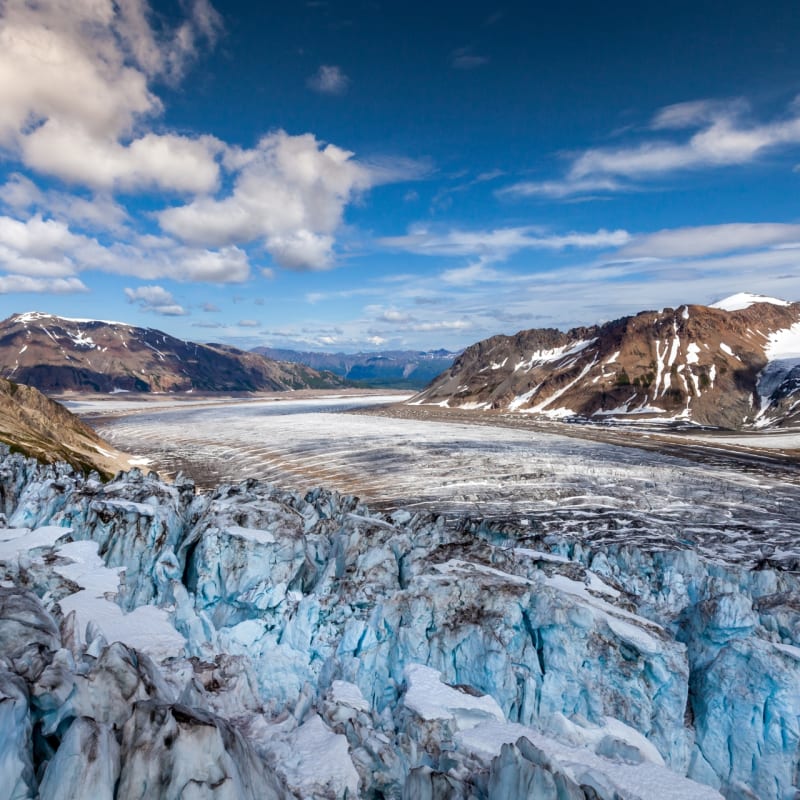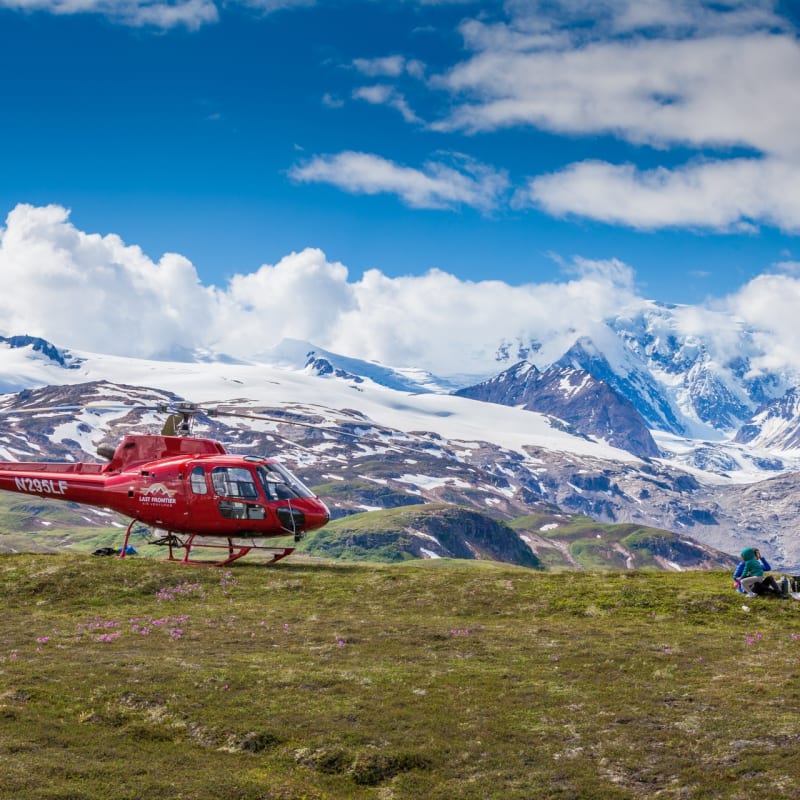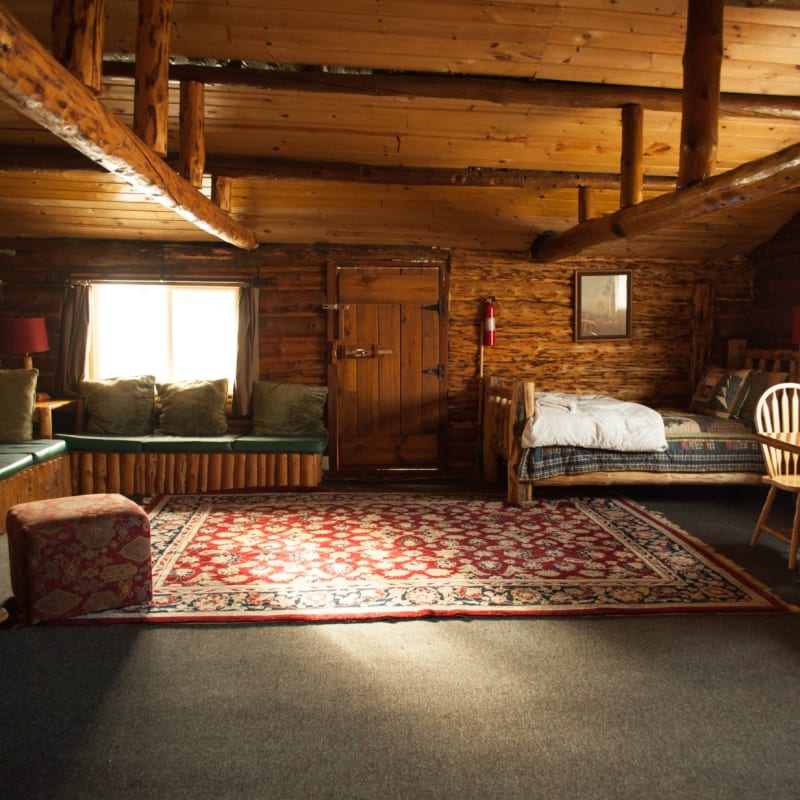 ---
Location
Denali and Alaskan Wilderness, Alaska, United States of America
Winterlake Lodge is located along the historic Iditarod Trail and is perched on the edge of Finger Lake on the western edge of the Alaska Mountain Range.
---
Our Top Tours Featuring This Hotel
Alaskan Wilderness Retreat

Secluded and intimate, a stay in an Alaskan wilderness lodge provides a fabulous balance of adventure and comfort. Experienced hosts and expert guides provide escorted tours of the northernmost part of the USA, helping you explore this magnificent landscape and indulge in outdoor and wildlife activities. This three-lodge itinerary, travelling by floatplane, provides the ideal opportunity for an exciting, authentic, and comprehensive Alaskan experience.

View Tour

Alaskan Yacht Spectacular

From Alaskan mountain adventures to helicopter-led explorations, this upscale itinerary is an enriching and exciting way to experience the vast beauty and majesty of Alaska's pristine and dramatic landscapes. Experience close encounters with the bird, marine and wildlife and a four-day customised private yacht charter on this USA tour.

View Tour

Epic Alaskan Adventure Sport

The sheer scale and vast beauty of Alaska will take your breath away. Offering endless inspiration for outdoor adventures, this wildlife-rich natural playground makes a fantastic destination for off-the-beaten-track experiences. For a taste of Alaska's pristine wilderness, iconic wildlife and thrilling activities, this two-lodge trip will not disappoint. From heli-hiking, to bear viewing, whale watching and world-class fishing, you'll be spoilt for choice.

View Tour
You are on our Singapore website
We noticed that you are in US and recommend that you explore our US website instead.