---
Rooms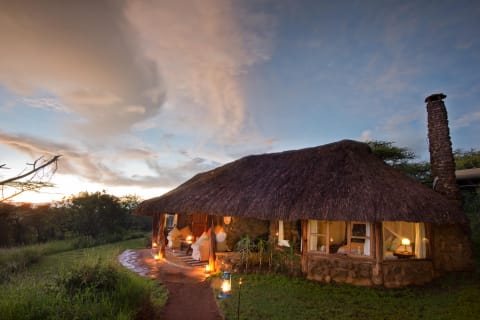 Two Bedroom Cottage
This rustic thatched cottage comprises of a double room and a separate twin room, each of which have their own ensuite bathroom. The cottage is brought together by an outside ground level veranda where you can enjoy a morning tea or coffee before heading out on a game drive.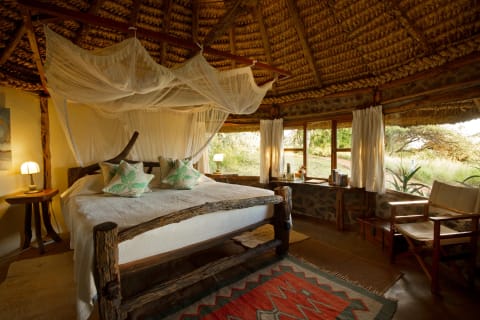 Cottage Room
The cottage is actually when you just take on one side of the two bedroom cottage. This double bedroom is made out of local stone and has a traditional thatch roof, along with an ensuite bathroom.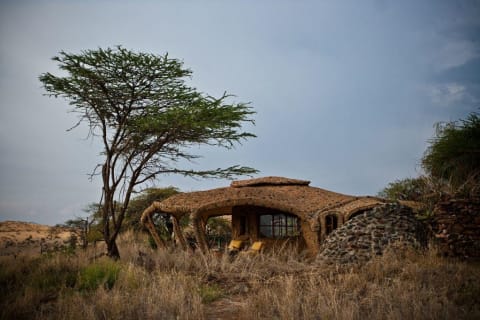 Earthpod
There are four Earthpod's at Lewa House, each designed to compliment the landscape whilst also collecting rainwater, and even regulate an even temperature year-round. They have simple décor which complement the stunning views over the landscape. Each Earthpod also has an ensuite bathroom.