Boutique Luxury
Alfajiri Cliff Villa
Alfajiri Cliff Villa is a gorgeous four bedroom luxurious villa on Diani Beach. Perched on the cliff edge it offers superb sea views and a lovely private pool. Equipped with your own butler and chef, the emphasis is on flexibility and first class service.
Diani Beach, Kenya
Delicious Italian food with an African twist

Relax by the swimming pool over looking the Indian Ocean

Walk for miles on Galu Beach

Go on a sea safari by jet ski
---
The superb setting of Cliff Villa is breathtaking. Set over the gorgeous white sand Diani Beach on Kenya's south coast, this stunning villa is spacious and stylish. The villa has four large bedrooms, a garden, a private pool and plenty of relaxing and cosy areas to relax and unwind; it is the perfect place for a family or groups or friends.
The villa is owned and run by an Italian family who are passionate about food which is reflected in the sumptuous dishes served up. Fresh fish is caught and delivered to the villa daily; the varying array of delicious dishes is exhilarating!
Everything is included at Alfajiri, not only all the amazing food and wide selection of wines and spirits, but also daily massages, boat trips, snorkelling excursions, picnic trips to nearby islands, golf, yoga, and there is also a car at your disposal to explore the area to name a few. Service at the villa is second to none and attention to detail is key in making your stay as enjoyable and as memorable as possible.
For those with children, a babysitter can be on hand to help look after the children to give parents some time out.
The exclusivity and flexibility of Cliff Villa is the key to the villa. It is an incredible experience with outstanding service.
When to visit
Top tip:
The food is absolutely incredible. I would highly recommend the crab ravioli or the fresh tuna steaks!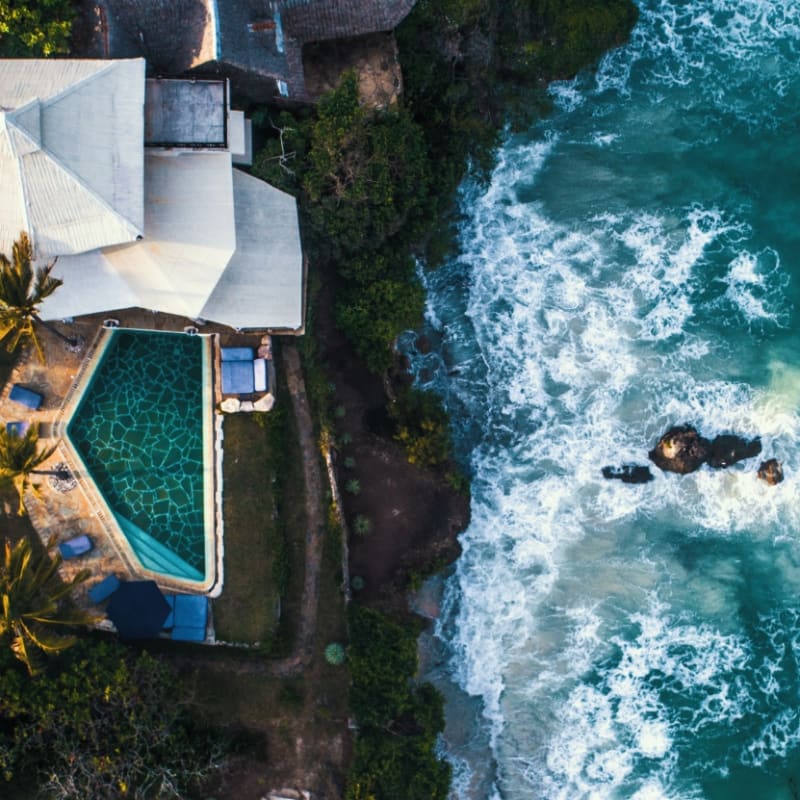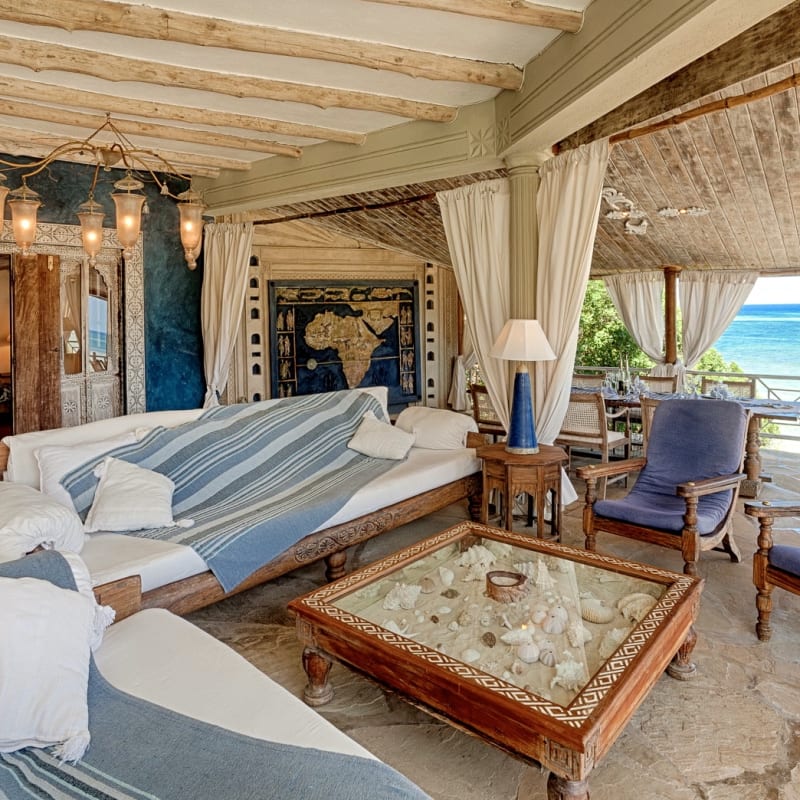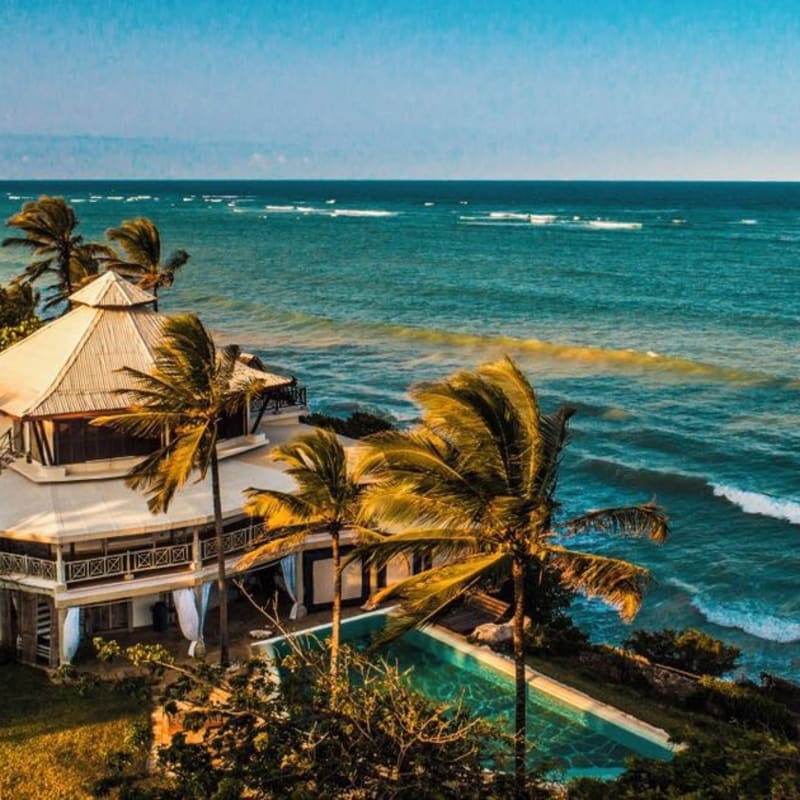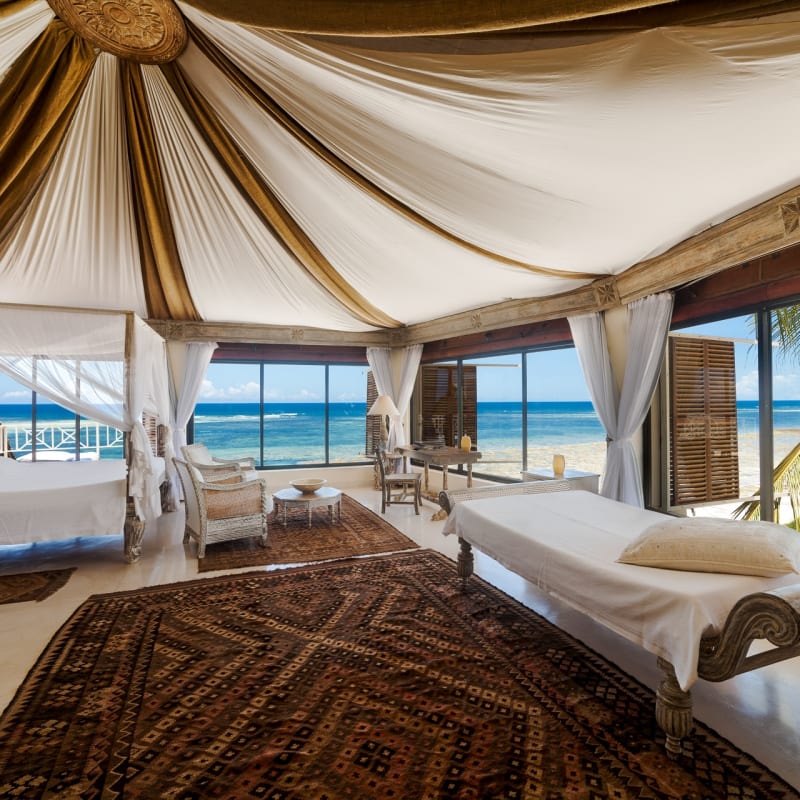 ---
Location
Alfajiri Villas are set over the gorgeous white sand Diani Beach on Kenya's south. Overlook the Indian Ocean the elevated positions ensure privacy and stunning views.
1-hour from Mombasa Airport with 10 daily scheduled services from Nairobi's Jomo Kenyatta (8-hour 30-minute flight from London). Direct flights from England in to Mombasa are also available (9-hour flight). 5-minutes from Ukunda Airstrip, for private charters and a daily service to an from the Maasai Mara and Samburu National park and Nairobi Wilson airport.
You are on our UK website
We noticed that you are in US and recommend that you explore our US website instead.