---
Rooms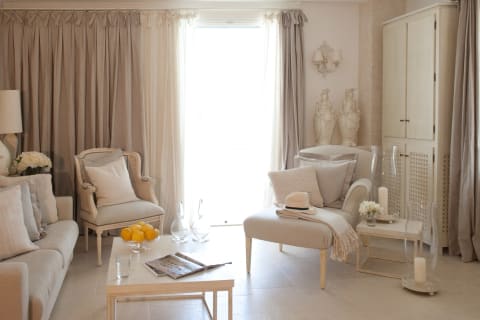 Casa Stupenda
The villas represent the pinnacle of Adriatic luxury. Located around the resort's perimeter, Villa Stupenda is composed of three bedrooms, two living areas, a large kitchen and private garden with swimming pool. Guests staying in Villa Stupenda will have a dedicated Local Advisor to assist with any requests during their stay.
Villa measures 250m sq.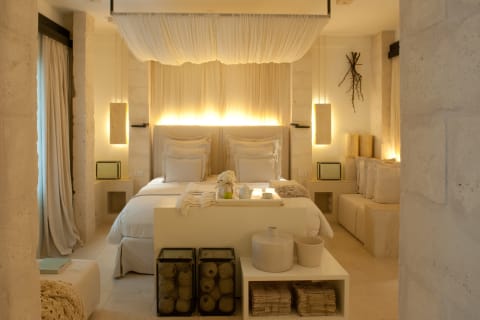 La Corte Bella
Located within the main hotel, La Corte Bella hosts contemporary style and original furnishings in an open plan room with separate bathroom. From 15th June to 15th September all rooms in La Corte will be reserved for guests over 12 years old.
Room measures 35m sq.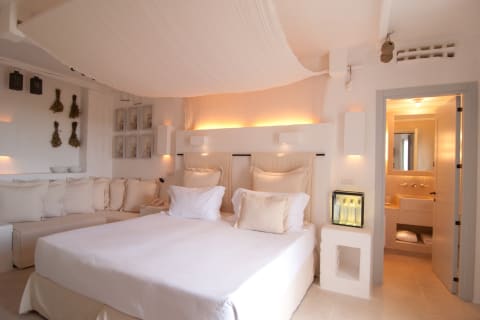 Borgo Splendida
Set within Il Borgo and boasting an authentic Puglian style, Borgo Splendida consists of a master bedroom and separate living area with (if located on the ground floor) a private outdoor terrace terrace, comfortably sleeping 2 guests.
Room measures 42m sq.