---
Rooms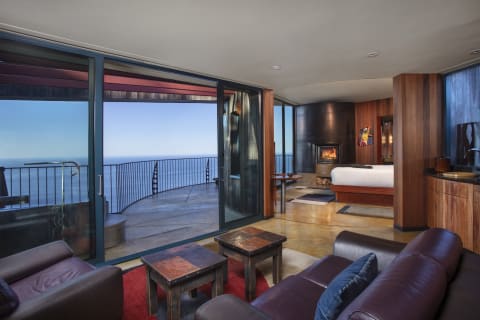 Pacific Suites
There are two Pacific Suites housed in a circular two-storey building (one suite on each floor). Each suite is arranged over 960 sq feet of indoor and outdoor space with bespoke furniture, glorious ocean views which can be enjoyed from the living room, bedroom (complete with king-size bed with organic mattress and linens) and large soaking tub. each suite also has a stainless steel outdoor hot tub on a private deck.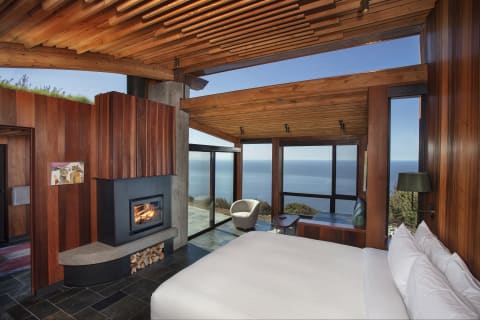 Ocean House
Each Ocean House is free-standing with roofs ensconced in a soft blanket of grass and wildflowers. Panoramic Ocean views can be appreciated from the king-size bed, bath, window seat and terrace and large soaking tub situated on a private deck.
Coast House
The Coast House is designed to reflect the surrounding redwood trees and so each two storey structure is circular with private entrances leading to a leather couch and coffee table in front of a fireplace. Views of the Big Sur coastline can be appreciated from the bed, couch, bathtub and private deck.