Kenya Travel Guides
From wandering across the northern hills on a Karisia walking safari to hand selecting the camps in our portfolio, our experts have journeyed across Kenya so they can guide you to your perfect holiday. To whet your appetite and inspire your imagination, we've put together a number of Kenya travel guides which answer some of the questions we get asked most frequently.
Not sure where in the Masai Mara is best for river crossings? From which lodge has the best views to the ultimate guide to the wildebeest migration, we will help you make the most of every moment while you're away. Our team is obsessive about making your holiday just right, taking the uncertainties out so that all that awaits you is an epic adventure. What are you waiting for?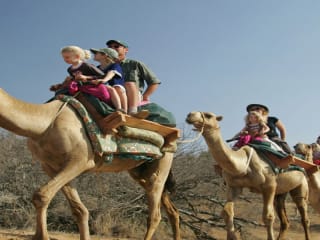 Kenya for Families
Kenya is the original home of safari and inspires ideas of a romantic, bygone era. There's a reason the book and film "Out of Africa" were based on Kenya, it's one of the best safari destinations in Africa. Many of us at Scott Dunn have brought our own children to Kenya and know the wonder of seeing the magic of discovery through a child's eyes.
Explore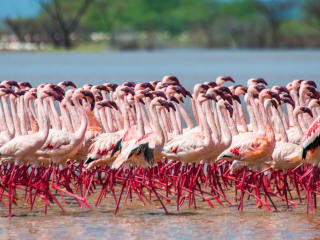 Kenya for Teens
Kenya is the perfect destination for teens. It's exciting, diverse and is one of the best places for safari in Africa. Whether fly camping in the bush or hiking Mount Kenya at sunrise, your teens will create memories to last a lifetime in Kenya.
Explore