Boutique Luxury
Zannier Hotels Sonop
Recently opened in July 2019, Sonop is the newest tented camp from the Zannier Collection. Located in the south of the Namib desert, the camp has been designed with an opulence of old-world safari whilst drawing attention to the stunning desert vistas.
Namib Desert, Namibia
An opulent 1920's styled safari camp, reminiscent of an old-world safari

Incredible views of the Namib desert and beyond

Elegant black-tie and white glove dinner service

A cigar and cocktail lounge for relaxing and socialising in the evening
---
Built atop of boulders in the Karas Region of Namibia, Sonop has a total of ten spacious tents furnished with antiques reminiscent of a bygone era. Designed to allow guests to travel back in time, rooms reflect yesteryear's wealthy explorers with the use of fine materials, rich and colourful carpets and exquisite materials to create a sophisticated space. Each tent will look out onto the panoramic desert landscape to offer awe-inspiring views bringing into focus the warmth and richness of the desert landscape.
During the evenings guests can dine under the glow of light from candelabras whilst silverware decorates the tables whilst delicious food will be served by black-tie and white glove service with exceptional attention to detail throughout. After dinner guests are welcome to head to the cocktail and cigar lounge where a warm and welcoming atmosphere awaits. During the day guests will also be able to enjoy a spa and fitness centre, along with an outdoor heated infinity pool, all looking out onto the desert.
Guests staying at Sonop will be able to enjoy this luxurious camp which will offer a flawless service, a comfortable stay and breathtaking views out to the Namib desert and beyond.
When to visit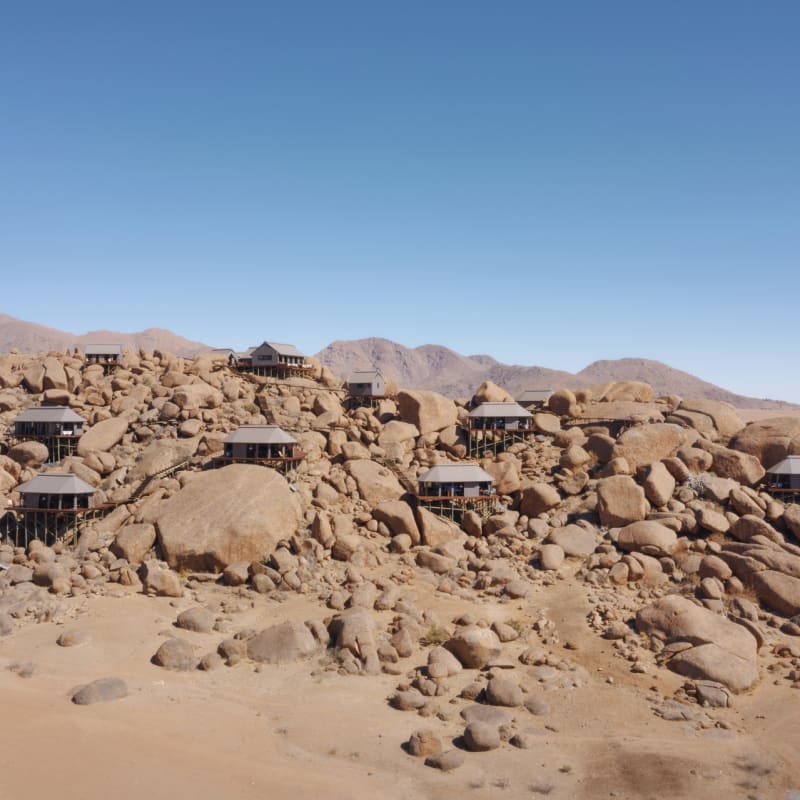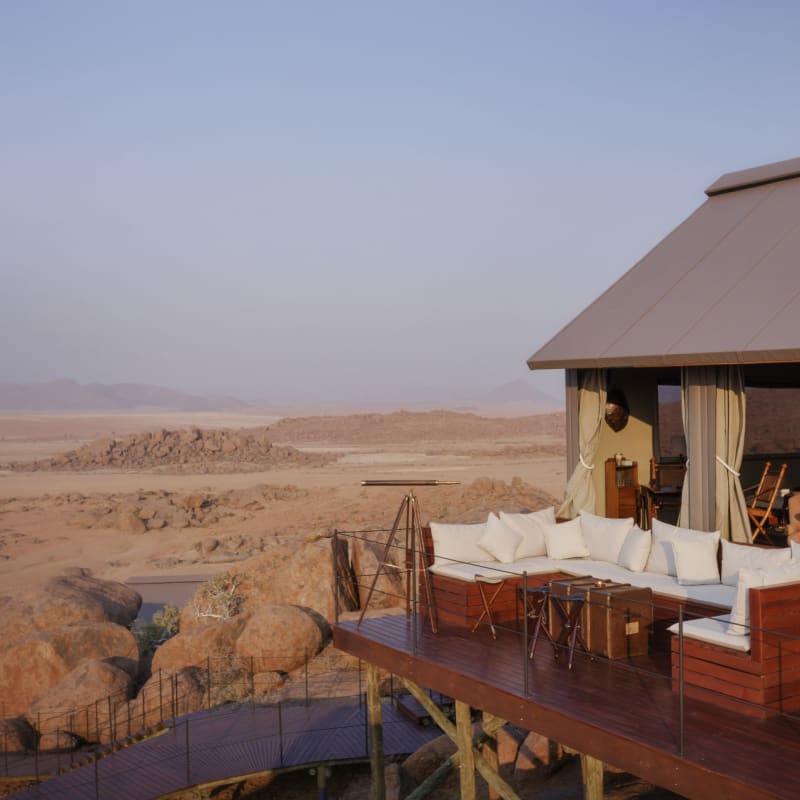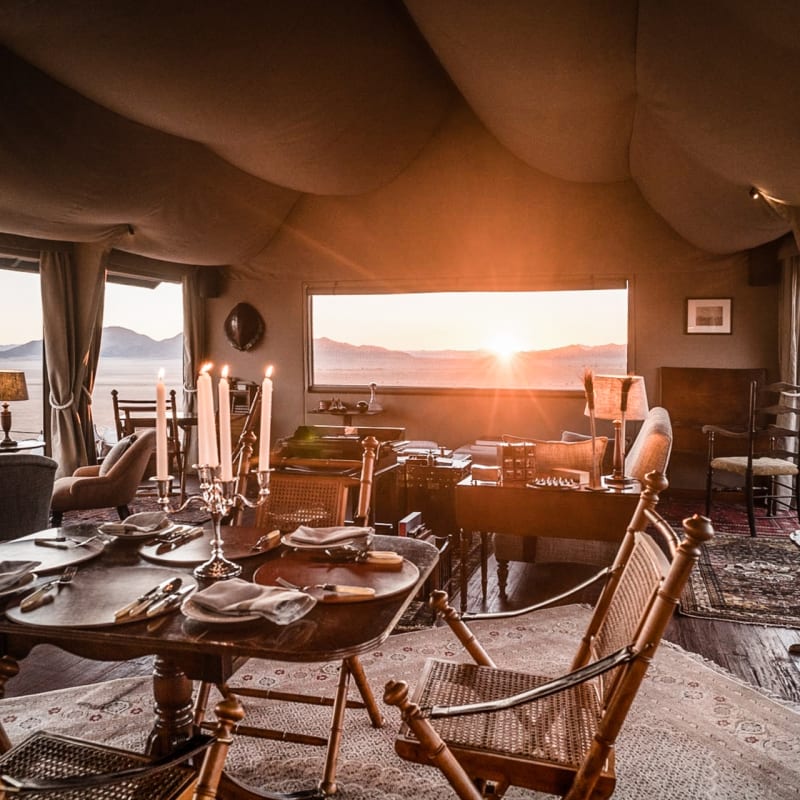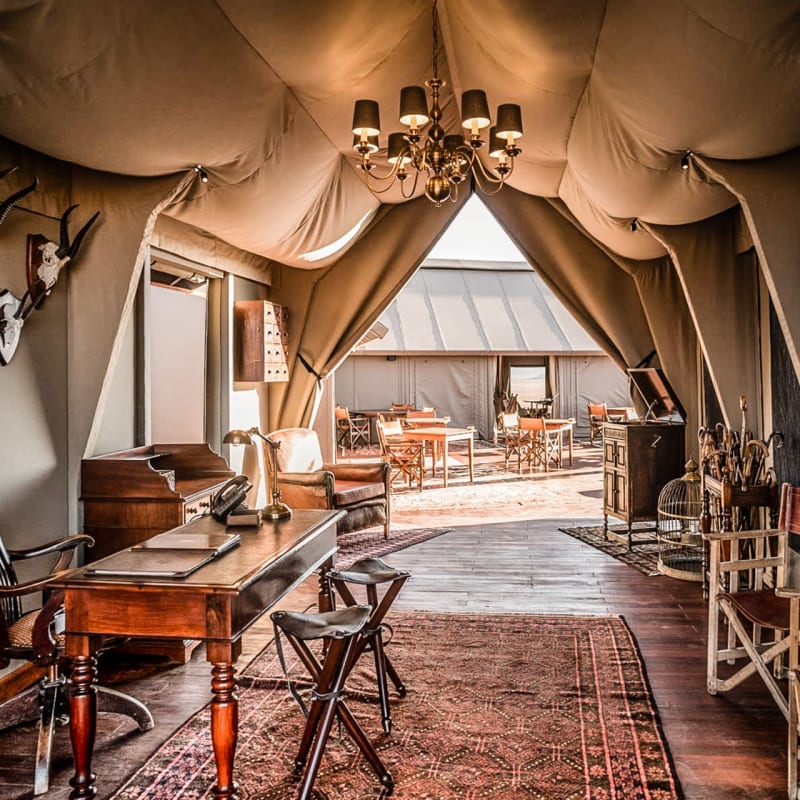 ---
Activities at Sonop

Located in the Namib Desert, Sonop offers a wealth of activities designed so guests can enjoy all the desert has to offer, from fat tyre bikes, nature drives and even yoga.

Read more
Other properties you may be interested in…