Middle East Travel Guides
One of the most important things when planning a trip of a lifetime is understanding all the logistical details before you travel and knowing what to expect as well as knowing what to pack. We have got you covered, our experts have traveled extensively and have done all the leg work, so you don't have to.
Our guides to the Middle East will enlighten you on the local customs and traditions, these countries are quite conservative so understanding what the appropriate attire and etiquette is important. The food spanning across these countries is a real highlight and our blogs will tantalise the taste buds and give you an insight into what dishes will be served.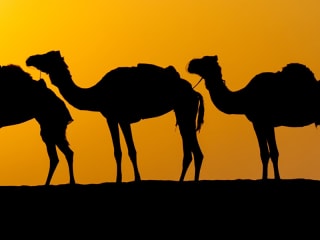 Arabian Delights
The Middle East provides a stark contrast between the modern cities of the Emirates, such as Dubai and Abu Dhabi, and the traditional Bedouin way of life out in the desert. A fascinating place to visit, and great for those seeking sunshine as it is guaranteed at almost any time of year.
Explore