Luxury Cambodia Vacations 2024/2025
Astonishingly exotic and graced with some of the finest temples on earth, Cambodia is a small country with an intoxicating history and a huge heart. Experience the majesty of temples such as Angkor Wat; explore untouched villages that pepper its landscape or luxuriate on idyllic beaches that line its coast. An old world colonial charm also still remains, making Cambodia one of Asia's real gems.
From magnificent ancient temples shrouded in luminous jungle to blissful beaches that line the coast, Cambodia is a small country with a huge amount to offer. With the world famous UNESCO protected temples of Angkor at its center along with its burgeoning riverside capital, Phnom Penh, Cambodia is bursting with things to do, easily filling four to five days as part of a longer tour.
Both Phnom Penh and Siem Reap offer a captivating insight into Cambodia's intoxicating past; from one of Asia's earliest civilizations to a country completely crippled by genocide. Its astonishing warmth as a nation often comes as a surprise considering the country's tragic past and many find learning about its history a sobering but fascinating highlight of their trip.
For those with more time we highly recommend staying longer. Dig a bit deeper and you'll find the most enchanting colonial towns such as Battambang, pristine rural villages that are home to infectious smiles as well as glistening beaches that line its untouched coast. These can be found in Sihanoukville, Kep and the island of Song Saa, with a refreshing selection of small luxury hotels to boot. Along the way try gourmet temple breakfasts, experience kayaking on Tonle Sap Lake and even helicopter to remote and rarely seen temples.
We can create a spectacular and completely bespoke tour to Cambodia based on both your time and your interests.
Top Tours in Cambodia
We've traveled the length and breadth of Cambodia and tested every possible route to enable us to curate itineraries that work absolutely seamlessly, taking in the country's many highlights at just the right pace. Packed with unique experiences and handpicked hotels, our trips deliver unforgettable travel moments.
view all tours
Top Hotels in Cambodia
Our specialists have traveled every inch of Cambodia and stayed in countless hotels so that we can recommend only the very best ones to match your preferences. Whether you want to stay at the hottest property in the area or are looking for somewhere with rustic charm, our handpicked selection of hotels has every angle covered.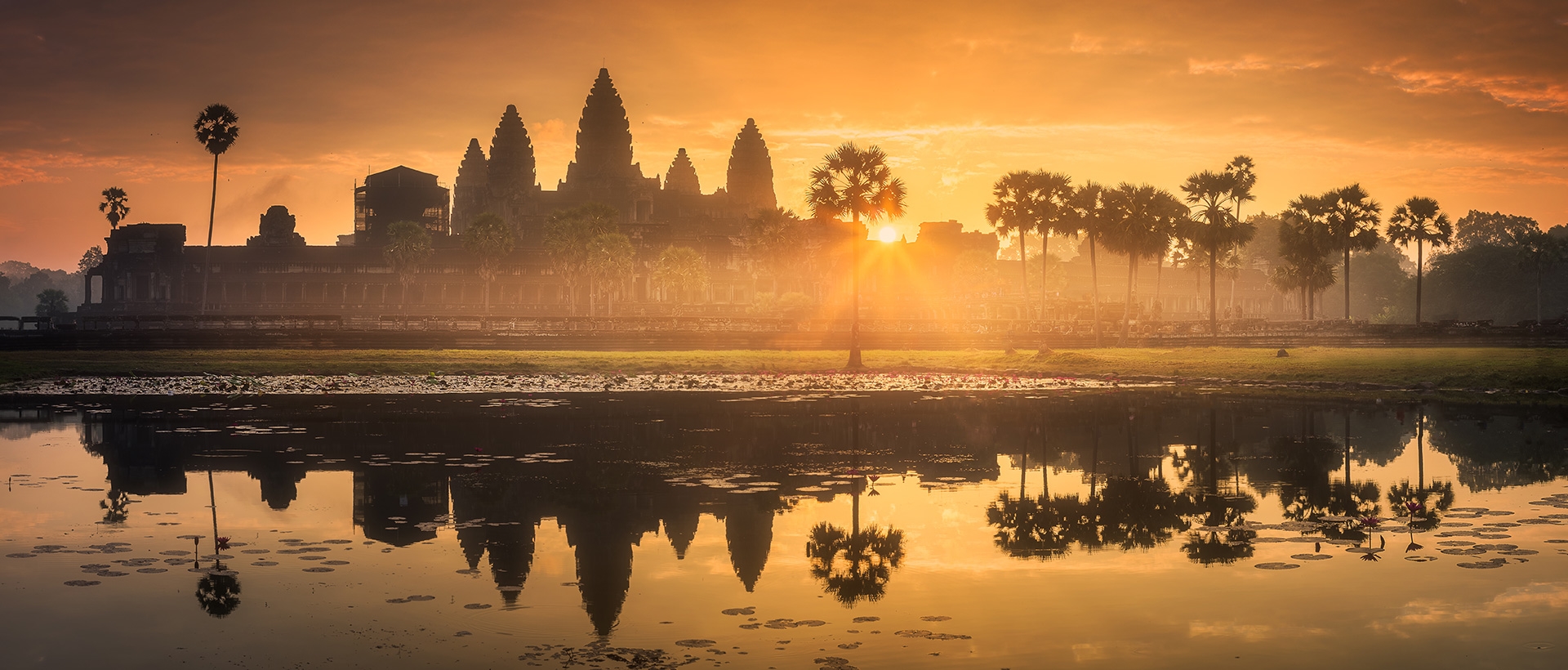 Explore Our Expert Travel Guides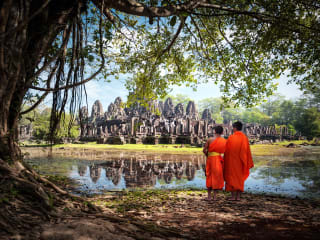 Cambodia for Families
Less obvious than other Asian countries for family travel, there are many perks to a family vacation in Cambodia. It's a country oozing with charm, culture, history and striking landscapes. From the patchwork of paddy fields to the world-famous temples of Angkor, Cambodia offers everything for an exotic out-of-the-box family adventure.
Explore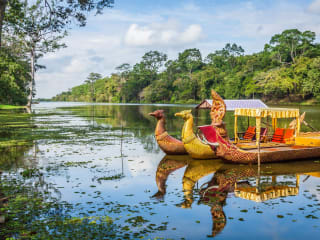 Cambodia for Teens
Don't let Cambodia's small size fool you, this country has a lot to offer. It's charming, exotic and rich in history and culture. Unlike younger children, teens are more able to appreciate and enjoy the intricacies of this fascinating nation.
Explore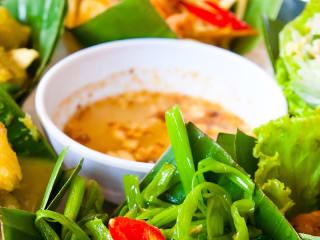 Our guide to Cambodia
Captivating and colorful, Cambodia offers visitors a wealth of experiences and an insight into one of the world's most fascinating histories.
Explore