Ultimate Luxury
Amanyara
Aman Resorts brings its ultra-luxe style to this beautiful Caribbean location in the Turks and Caicos. On the coast of Northwest Point adjacent to Malcolm's Beach, one of the island's most secluded beaches, Amanyara is a water lover's paradise.
Turks & Caicos islands
Your stunning Pavilion is so cleverly hidden away you are assured complete privacy yet only a short walk from the ocean or pool

Be inspired by the minimalist influences of the hotel, simplicity and tranquillity abound, sure to relax, revive and pamper the soul

You can relax in the knowledge that your little ones will delight in activities ranging from snorkelling to yoga and even be able to get involved in the Amanyara Turtle sanctuary

Water babies are sure to delight at the snorkelling and diving just metres from the 1km long beach. Plunge in to the warm underwater world or simply admire the colours from the soft white sand
---
Amanyara forms part of the world-renowned Aman portfolio of hotels. Its name is derived from the Sanskrit word of the indigenous Arawak people, meaning "peaceful place" and this is reflected in the resort's isolated position on top of a dramatic headland on the north west coast of Providenciales, thus ensuring the glistening beach remains private and exclusive.
There are 38 timber-framed Pavilions of contemporary design nestled amongst the lush vegetation, on the edge of the tranquil ponds or along the oceanfront. Pavilions overlooking the ponds have a timber sundeck extending over the edge of the water and those located on the oceanfront have pathways down to the sea. All are designed the same with large glass doors that can be opened on all sides to catch the cooling sea breezes.
The Restaurant serves a selection of Asian and Mediterranean cuisine with an emphasis on local seafood. You can enjoy a choice of dining settings – outdoors on the terrace or inside with air-conditioning, both areas have wonderful views of the beach and beyond. The Bar is located near the swimming pool where you will find a number of oversized daybeds for lounging and a spacious terrace where you can enjoy a refreshing cocktail or light lunch.
When to visit
Top tip:
The scuba diving here is excellent with a great little dive site just a couple of minutes from the beach. Look out for the eel garden!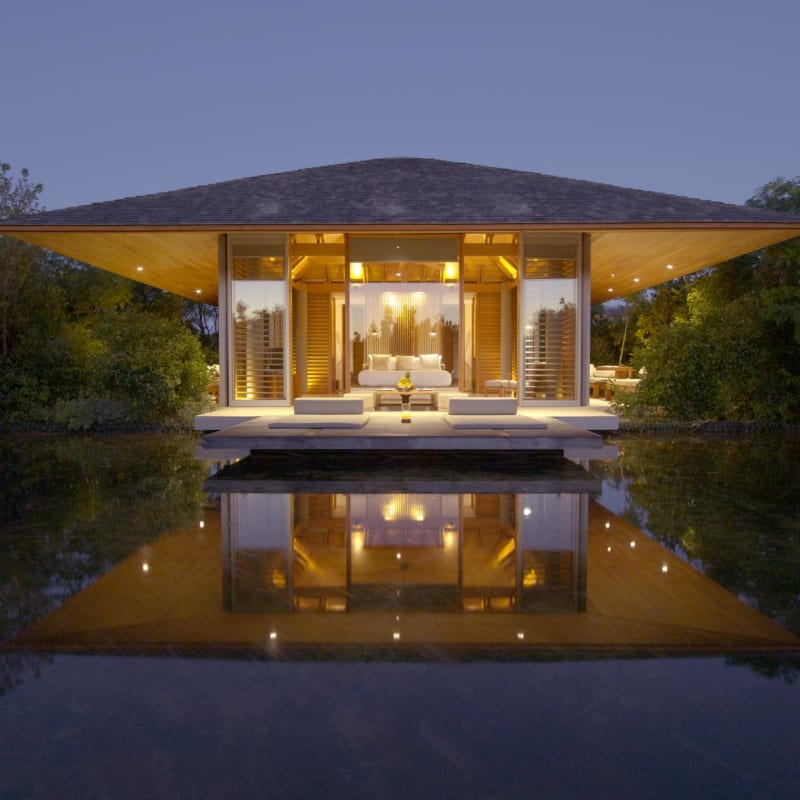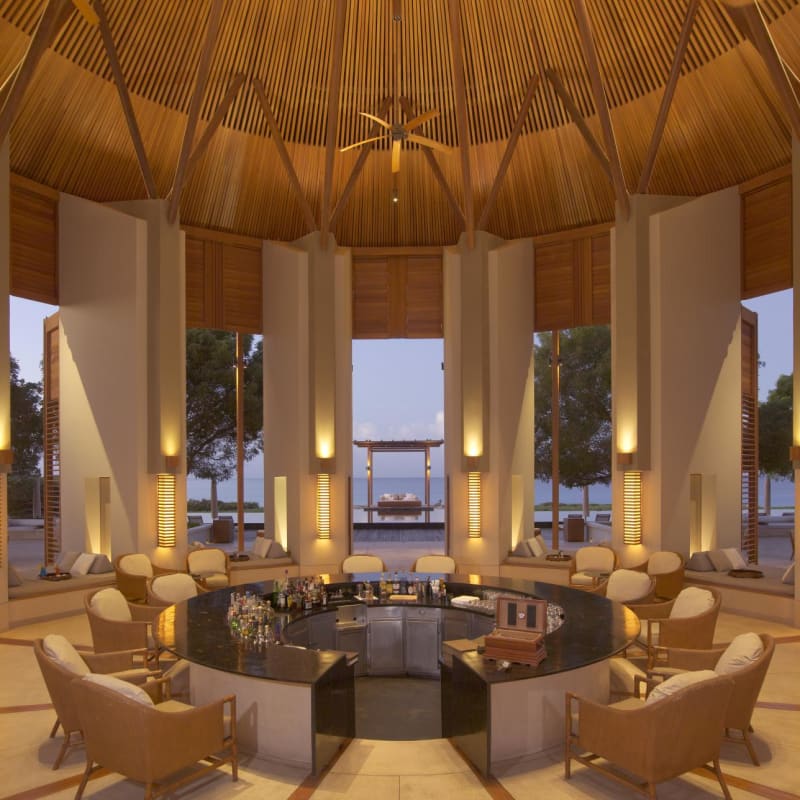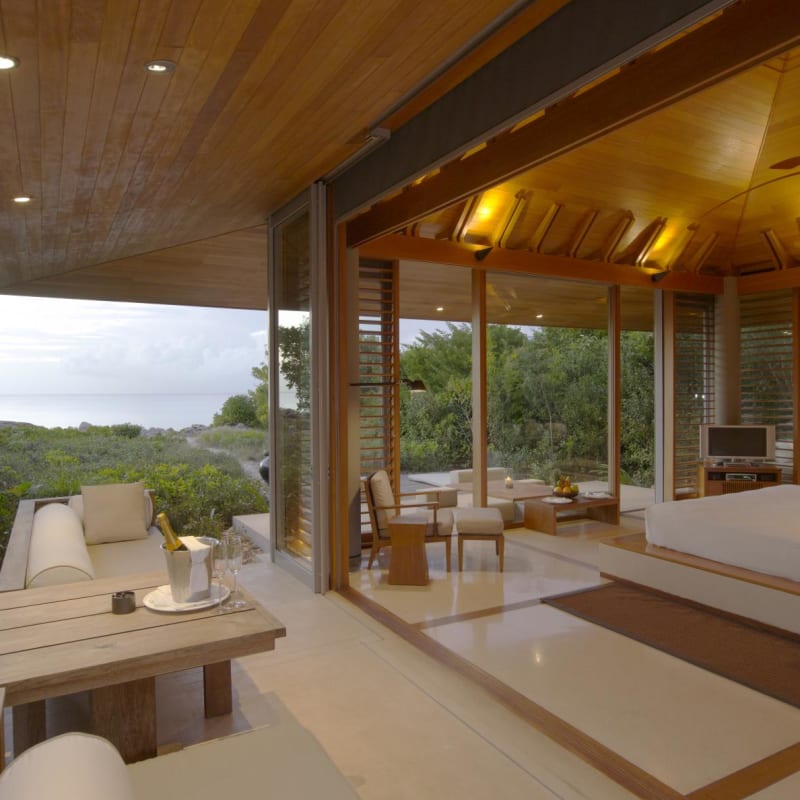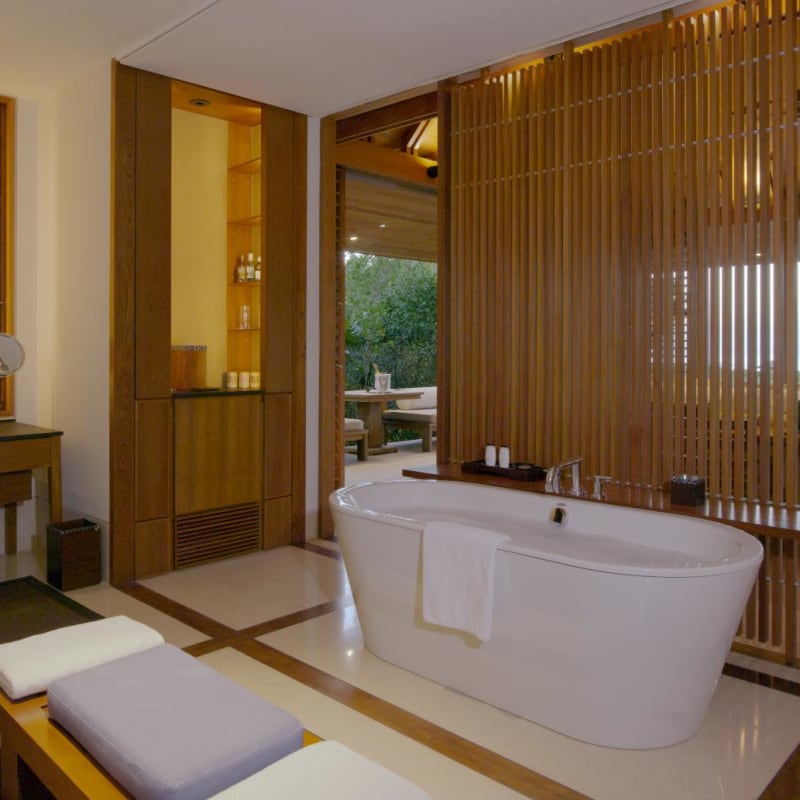 ---
Facilities
Swimming Pool
Swimming Pool
---
Location
Amanyara is located on the coast of Northwest Point adjacent to Malcolm's Beach on the island of Providenciales. The island is one of the Turks and Caicos Islands, part of the British West Indies.
12-hour international flight to Providenciales International Airport with a short stop in Antigua. Amanyara is then reached by a 25-minute drive along a coastal road.
You are on our UK website
We noticed that you are in US and recommend that you explore our US website instead.