Ultimate Luxury
Aqua Mekong
On board the Mekong's first floating boutique hotel, Aqua Mekong, journey up the river towards Cambodia or down towards Vietnam. En route you will explore the fascinating scenery and culture along the river during off-shore excursions.
Mekong River - Vietnam & Cambodia
Fabulous way to explore the Mekong in luxury

You can choose to spend either 3, 4 or the full 7 nights on board

Deliciously fresh Asian cuisine served at meal times

Suites are spacious and offer superb river views from their floor-to-ceiling windows
---
Aqua Mekong journeys between Cambodia and Vietnam on the Mekong River. Guest can either opt to spend 3, 4 or 7 nights on board and choose which direction they want to go in. During low water season, cruises are 3 nights from Cambodia to Vietnam or 4 nights from Vietnam to Cambodia.
The full 7 night itinerary in high water season starts in Saigon and takes you through My Tho, Cai Be, Chau Doc, Phnom Penh, Kampong Channang and finishes at Siem Reap or vice versa. Should you chose one of the shorter trips you will be able to enjoy specific parts of the route.
This is a great way to explore the Mekong River, the intriguing culture you find along the way and to observe the varied scenery of flooded emerald forests, bamboo silt villages, beautiful sunsets and luscious countryside. The boat itself is in keeping with the natural surroundings as it has been made from local sustainable materials and the Mekong's culture is evident in the décor and furnishings.
The boat very much resembles a luxury hotel, there is ample space on this 62.4 metre vessel and the suites are spacious and very comfortable with modern amenities. The staff to guest ratio is 1:1 meaning that the service is impeccable and all your preferences are catered for. There are many common areas where you can relax and watch the river life pass you by such as the outdoor lounge, observation deck and outdoor pool.
A journey on board the Aqua Mekong is the ideal way to take in the local life on the river and appreciate beautiful scenery whilst enjoying some creature comforts.
When to visit
Top tip:
The 60-minute foot reflexology in the spa was one of the best treatments I have ever had!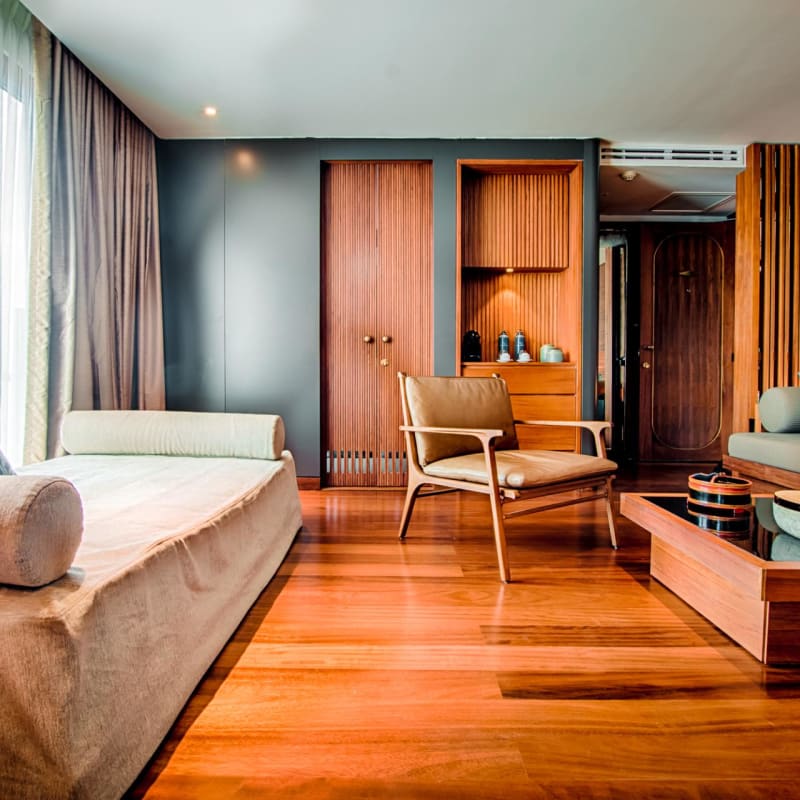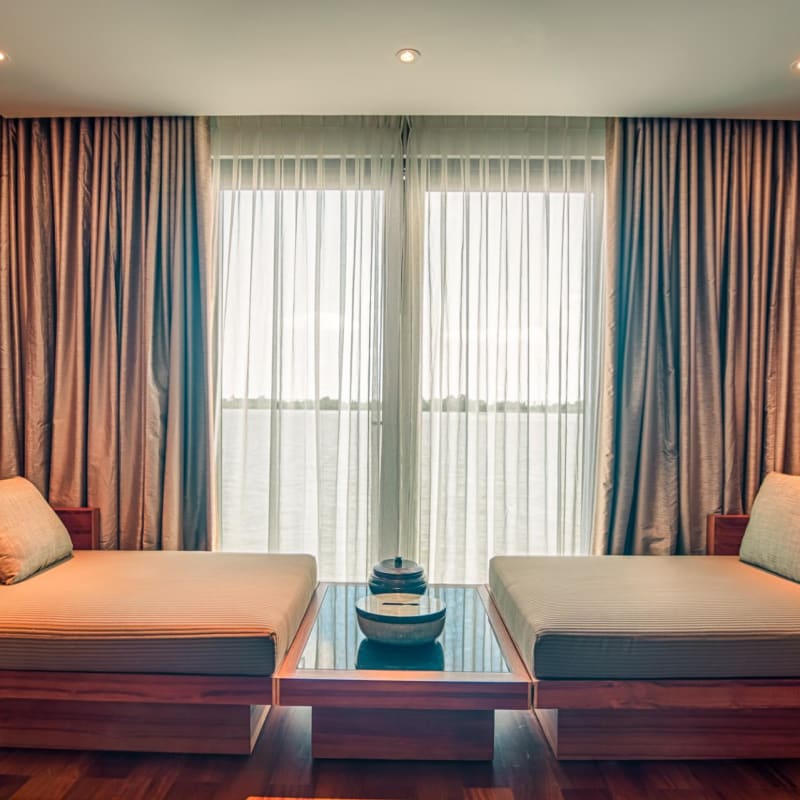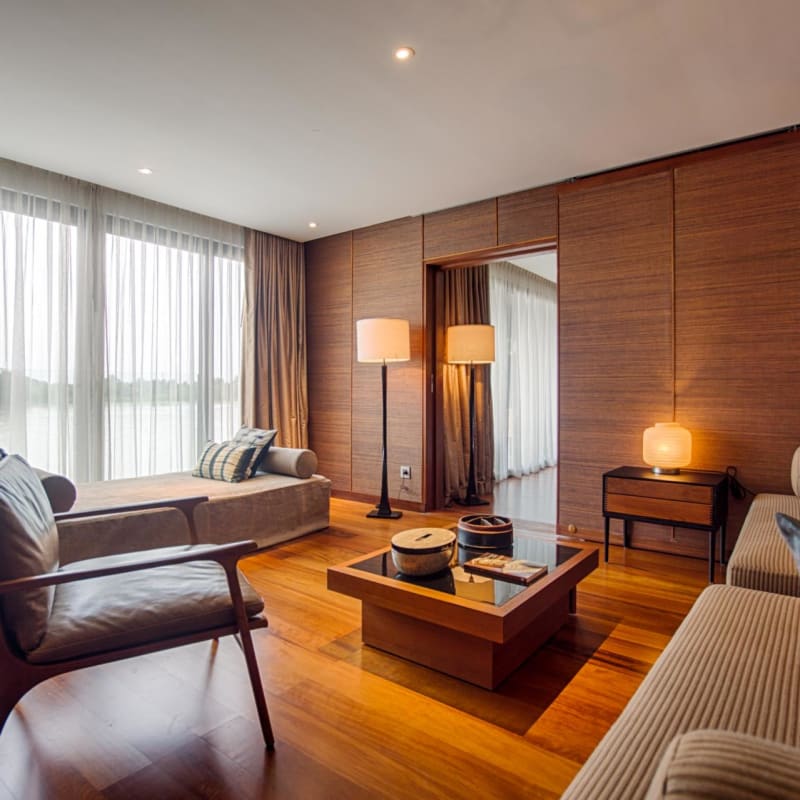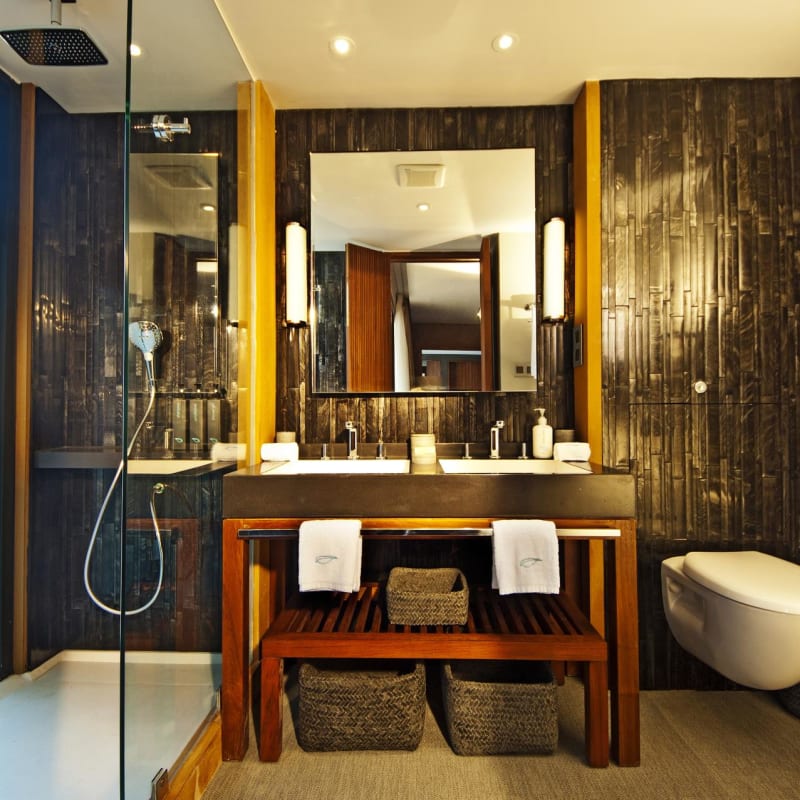 ---
Day 1 - Aqua Mekong Discovery (Phnom Penh to Siem Reap)

Late this afternoon / early evening you will be welcomed on board the Aqua Mekong, a luxurious boutique ship that will take you along the mighty Mekong to Siem Reap over 3 nights. Enjoy sundowners and local performances this evening.

Read more

Day 3 - Aqua Mekong Discovery (Phnom Penh to Siem Reap)

Continue exploring the remote communities around the Tonle Sap Lake today. Designated as a UNESCO Biosphere Reserve in 1997, this is one of Asia's largest lakes home to colourful fishing villages.

Read more

Phnom Penh's Hidden Gems (Half Day)

Led by a passionate young specialist guide and with a focus on architecture, this half-day tour explores the hidden corners of Phnom Penh on foot and by cyclo (pedal-powered rickshaw).

Read more
You are on our Singapore website
We noticed that you are in US and recommend that you explore our US website instead.
Or continue to explore our Singapore website