Mid-range
Zomba Forest Lodge
Zomba Forest Lodge is an idyllic colonial cottage nestled within twenty acres of tropical woodland in the Zomba Plateau. A cosy and tranquil home away from home, this is the perfect place to kick back and relax in this slice of Malawian paradise.
Blantyre and southern Malawi, Malawi
With no electricity, enjoy the candle light and paraffin lamps under the big African skies at night.

Take your walking or hiking shoes and explore any number of wonderful trails around the house or up to the Zomba Plateau.

A great spot for the ornithologist, there is an immense variety of bird life.

Get a real sense of Malawi and warm hospitality here at Zomba Forest Lodge.
---
Zomba Forest Lodge is a family run haven and the perfect starting point for some serious hiking, or simply just to get back to nature. With a limited number of rooms, this small lodge provides complete privacy, perfect for a romantic getaway or escape from everyday life. Guests should expect a more rustic stay with traditional cooking and clean and simple living; you will be welcomed in warmly as a guest to someone's home, not just as another passing visitor.
Zomba accommodates only eight people, offering guests complete privacy during a stay. Each bedroom is en-suite and tastefully decorated, with no electricity, candles and paraffin lamps light up the night sky and a warming log fire keeps the chill off in the winter, making the evenings feel lovely and cosy. With two small playful dogs keeping guard, this family run lodge is an idyllic home away from home escape.
Lying just below the Zomba Plateau, the lodge offers a perfect spot for any wildlife enthusiast. With an immense variety of birds, keep your eyes peeled for the incredibly rare white winged apalis. For the adventure seekers, there are various trails ranging from hunting for orchids to trekking up to the Zomba Plateau and beyond. Mountain bikes are available courtesy of Africycle; with the money going straight back into the local project. Nearby, guests can get out and about exploring the old capital of Malawi, Zomba – the perfect introduction to old colonial Africa, although some grandeur has been lost there is still plenty to explore.
When to visit
Top tip:
Take Zomba's twin dogs, Loki and Saxon, for a walk through the forest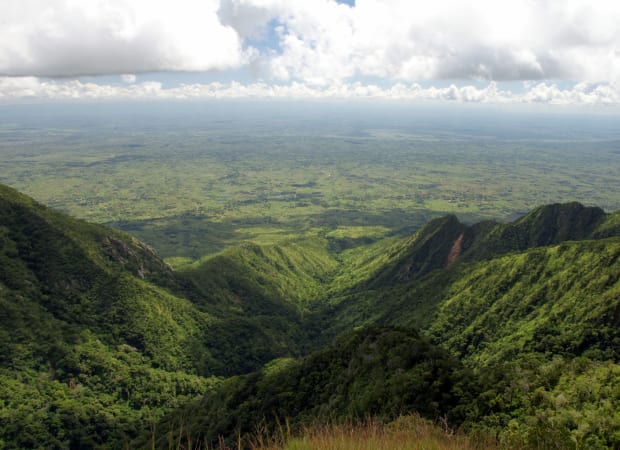 You are on our UK website
We noticed that you are in US and recommend that you explore our US website instead.