Limitless
Miavana
Miavana is an ultra-luxury lodge located on Nosy Ankao island, off the north-east of Madagascar. With wild beaches, incredible diving, fishing, helicopter adventures and spa treatments, it brings a new level of luxury adventure to the Indian Ocean.
Nosy Be Archipelago & The North Coast, Northern Madagascar, Madagascar
Dive into this pristine underwater world and discover brilliant corals and abundant marine life.

Experience a new level of luxury in Madagascar at this sublime masterpiece designed by award winning architects Silvo Rech and Lesley Carstens.

Relax into these stunning beachfront villas with direct access to the powder white beach and the alluring dazzle of the Indian Ocean.

Head into the forest for a guided nature walk and spot the local Lemurs.

---
Located on Nosy Ankao, an unspoiled island off the northeast coast of Madagascar, Miavana is a new ultra luxurious lodge. There are fourteen one, two and three bedroom villas strung along the western side of the island, stepping right onto the powder-soft sand and enjoying spectacular Indian Ocean sunsets. This is not simply an exquisite beach lodge on an untouched island, it offers all the adventures you'd expect on a safari, with wildlife, activities and adventures galore - something which truly sets it apart as a destination.
The island itself is surrounded by a pristine reef offering superb snorkelling and diving opportunities as well as turtle, whale and dolphin watching, fly-fishing, deep-sea fishing beyond the reef, helicopter flips and more. Of course, if you simply want to relax and enjoy the wild beauty of the island, you can stroll along the beach, lounge under a palm tree watching the world go by, or enjoy a bit of pampering with an in-villa spa treatment.
The villas are vast, with the smallest measuring more than 400m sq, each with indoor and outdoor living space and a deck to the front that steps straight onto the sand. The main lodge features a sweeping white rock wall which shields the indoor areas from the elements. Here you'll find a french garden, wine cellar dining areas, a "chamber of curiosities" filled with weird and wonderful items found on the island, from canon balls to lemur skeletons. To the front is a beautiful outdoor dining and bar area with swimming pool, set on the sand and surrounded by lush green vegetation.
Accessed by helicopter from Diego Suarez in the north of Madagascar, it is also possible to enjoy forest walks and lemur treks on the mainland as day trips. Owned by Time + Tide who operate the award-winning Chinzombo in Zambia's South Luangwa, we are confident that they will create a truly beautiful environment and offer the very best guiding possible. Miavana is not only an exciting development for Madagascar but the Indian Ocean as a whole.
When to visit
Top tip:
There are 39 turtle nesting sites found near the lodge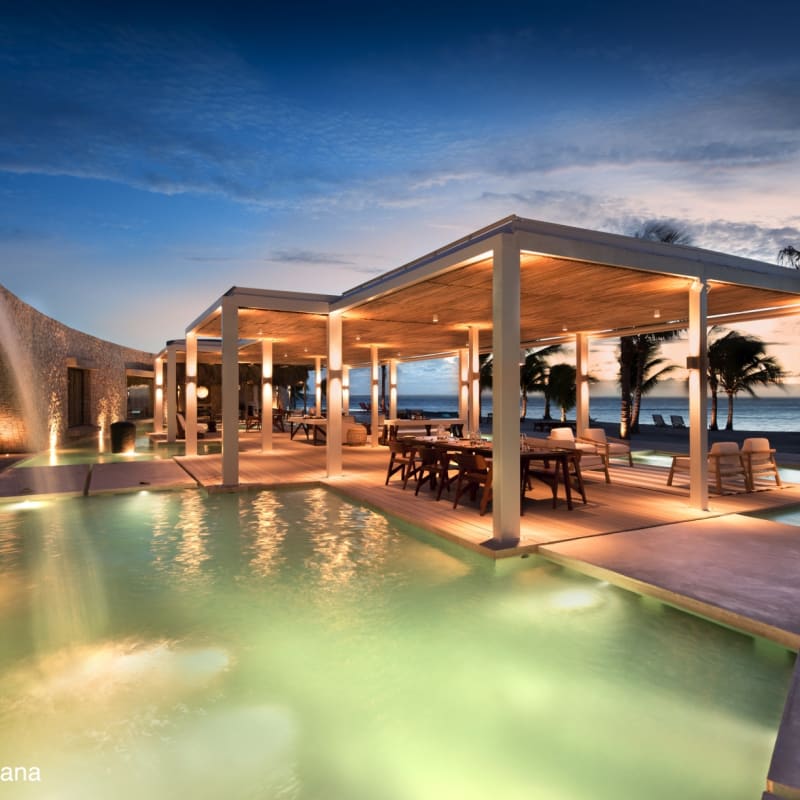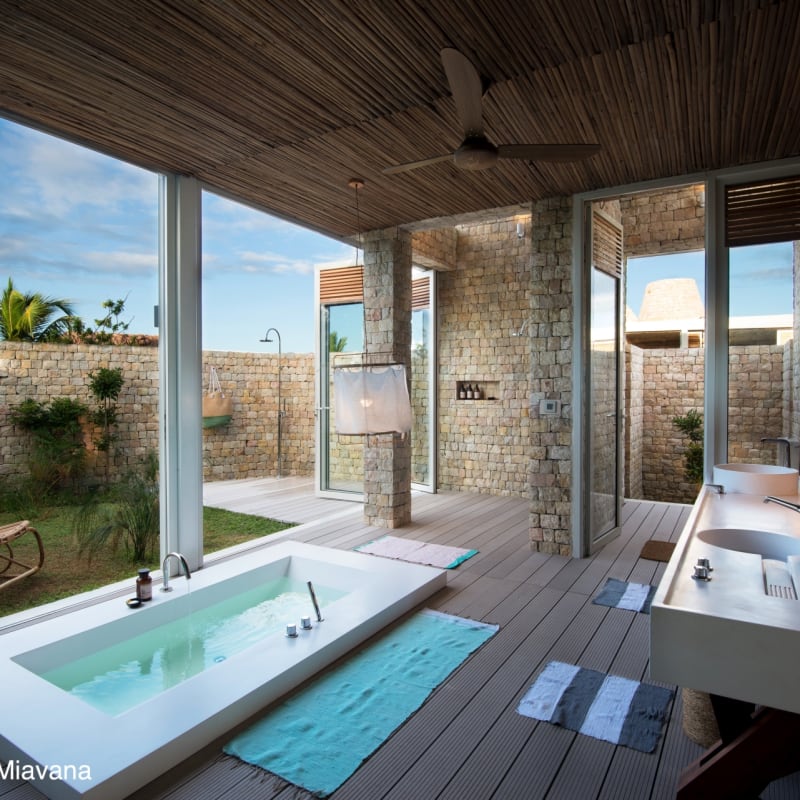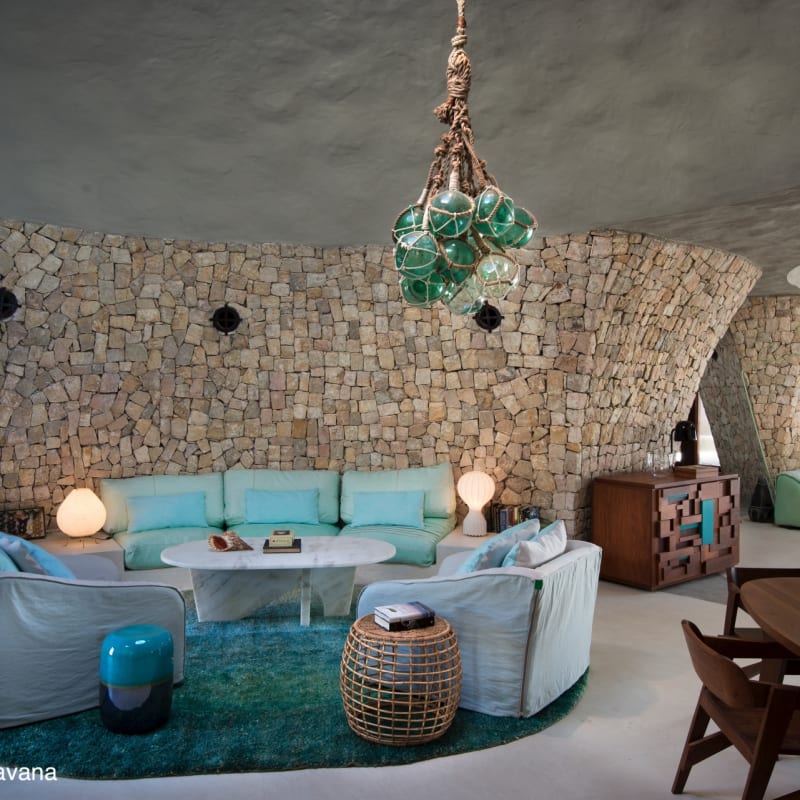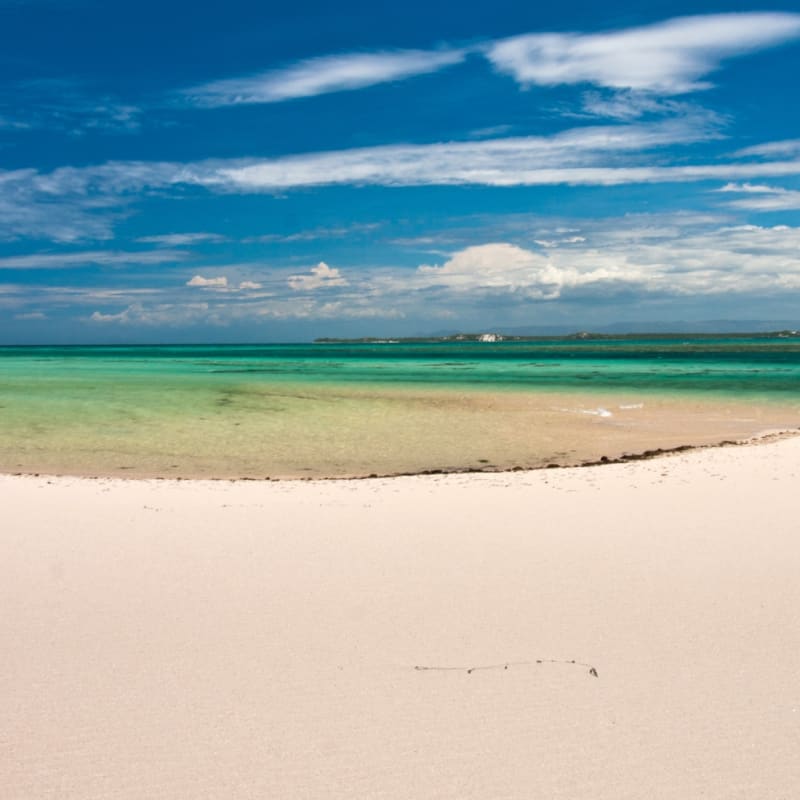 ---
Location
Nosy Be Archipelago & The North Coast, Northern Madagascar, Madagascar
Miavana is located on Nosy Ankao island, off the northwest coast of Madagascar.
International flight to Madagascar and fly from the capital Antananarivo ("Tana") to Diego Suarez in the north. From here, fly out to Nosy Ankao by helicopter, the ultimate way to arrive in this tropical paradise.
You are on our UK website
We noticed that you are in US and recommend that you explore our US website instead.