Explorers Kids Club at Daios Cove
Your children are in for a real treat at our stylishly designed kids club at Daios Cove, boasting superb facilities in the centre of the resort making it an easy drop off point. The gently shelving waters and the golden sandy cove are perfect for younger families, making is the ideal location to introduce your little ones to the water.
Daios Cove is a 5* hotel boasting a spectacular setting on a private sandy bay in Crete. Luxury contemporary villas and suites with private pools, great facilities and an exclusive Scott Dunn Explorers kids club, it's a perfect family destination.
Our Favourite Things About the Club:
Perfect for families with younger children.

Fantastic location, right in the centre of the hotel.

One large bright, airy and open space.

Air conditioning throughout the club.

Beautiful shaded outside play area.

Specially designed sleep area for the little ones to snuggle up and take a nap.

Separate kitchen area for lunch and cooking activities.

Stargazers evening childcare available (7pm-10pm Tuesday and Friday).

Book now for 2024 and receive free Globetrotters childcare at this resort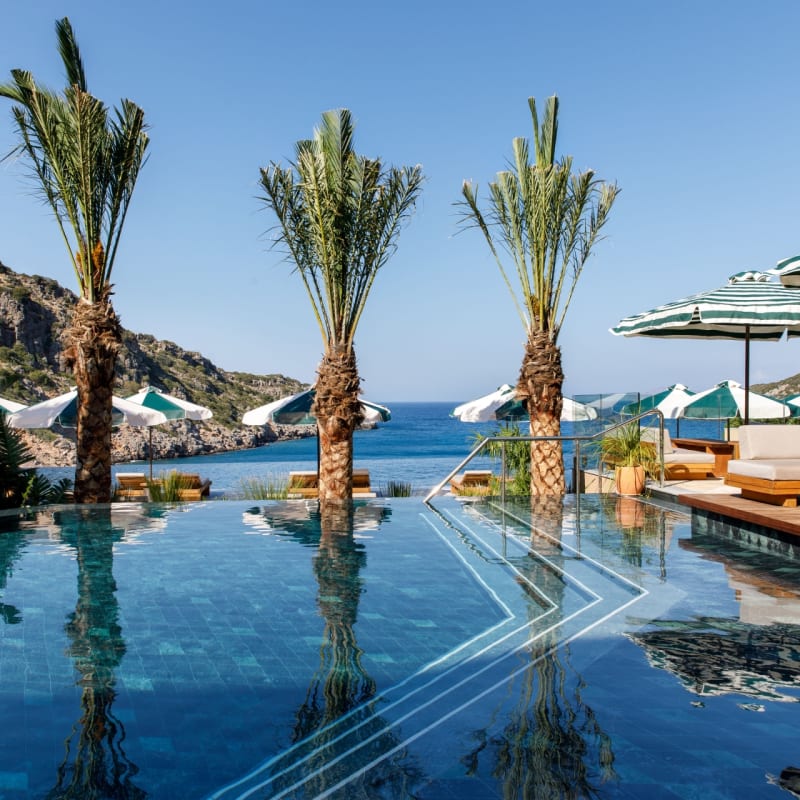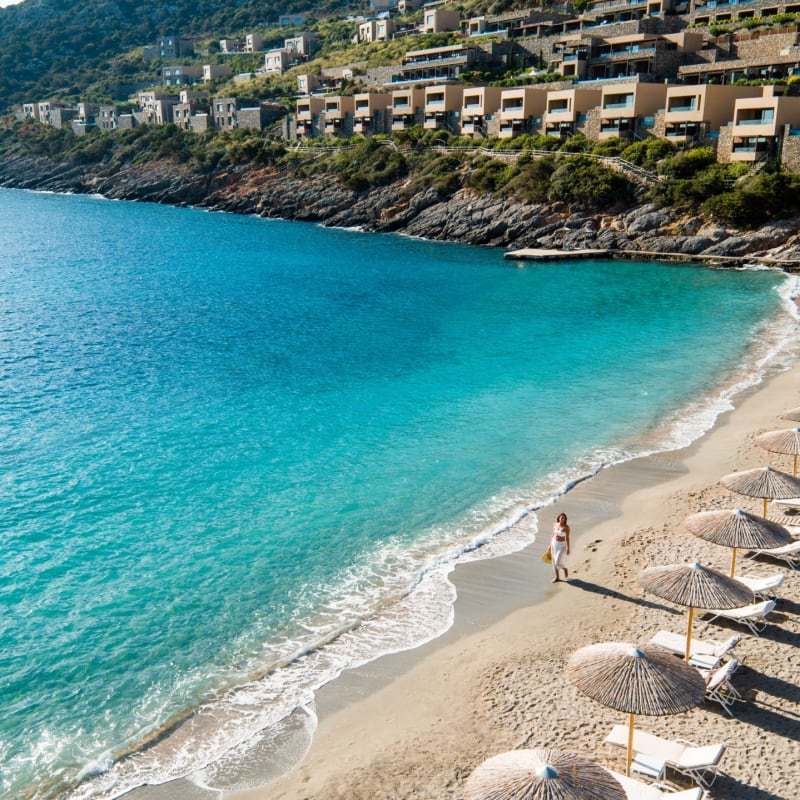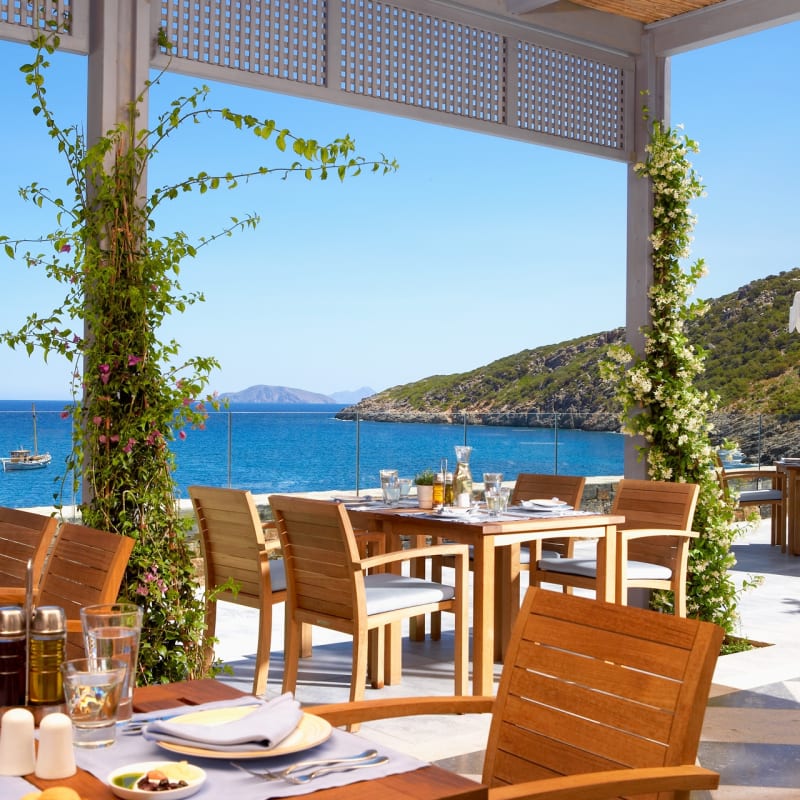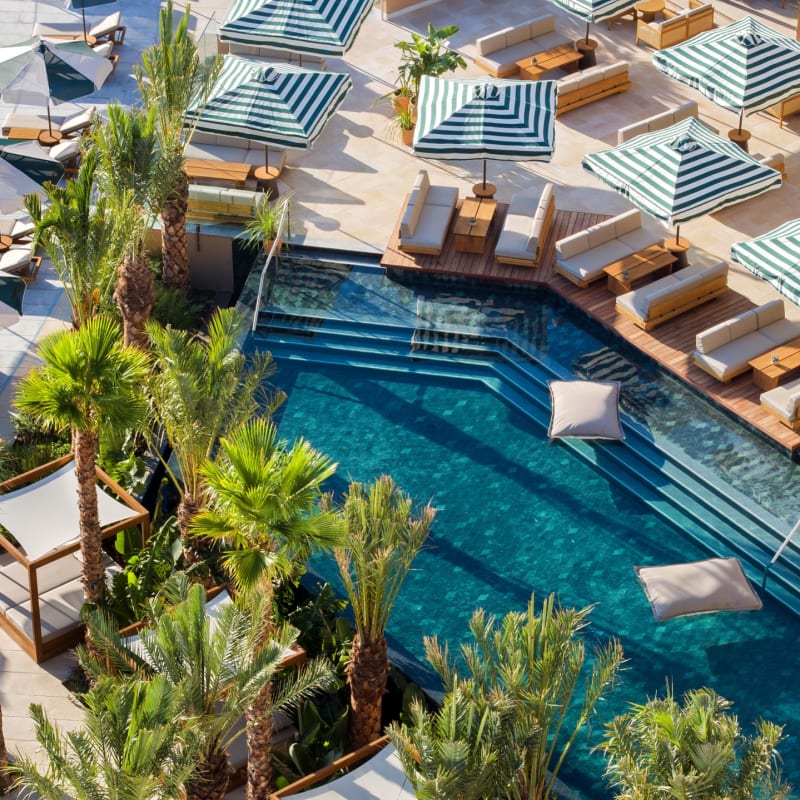 Open May to October
10am – 5:30pm Monday to Friday (10 – 2pm Saturday)
Closed Sunday
Full days and half day sessions available
Managed and operated by Scott Dunn
Exclusive activities available at our Daios Cove Explorers Kids Club
Daios Cove is known for its gorgeous sandy cove, with gently sloping beach making it perfect for children to play and paddle in gentle lapping waters. The Explorers Kids Club makes the most of its stunning location, taking regular trips to the beach and submerging the children in fun and unique activities to discover the Cretan culture. A real highlight is the Happy Divers Dive School which our Pioneers can enjoy.
Globetrotters
4 months - 2 years
As well as playing games, enhancing creativity, sensory and messy play, at Daios Cove our little ones get to spend time in the clubs shaded outdoor play area, enjoy baby yoga and indulge in the Mini Scott Dunn spa!
Book now for 2024 and receive free Globetrotters childcare at this resort
Adventurers
3 - 4 years
Additional to the other activities on offer, our budding Adventurers will get to enjoy lots of fun in the resorts pool, visit the beach for sandy fun and games and thrilling outdoor treasure hunts.
Voyagers
5 - 7 years
Voyagers are the perfect age to start exploring and trying a whole host of exciting activities. At Daios Cove our adventurous Voyagers can take tennis lessons with a professional, pool time, visit a local Cretan olive farm, beach trips and have a blast on the Semi submarine ride from the local harbour to admire all the local marine life.
Pioneers
8 - 11 years
For the Pioneers, it's all about providing the right balance of independence and fun. At Daios Cove they will get to visit a Cretan olive farm, take a ride on the semi submarine from the local harbour to admire all the local marine life and enjoy an introduction to scuba diving at the Happy Divers dive school.
Daios Cove Family Pack
This includes stair gates, pool fencing, high chairs, bottle sterilizers, kettle, baby phones, baby bath, push-chair, toilet seat/potty, foot set, stepping stool.
You are on our UK website
We noticed that you are in US and recommend that you explore our US website instead.