Classic Luxury
Hyatt Place Luoyang
Located at the heart of the vibrant Xigong District, Hyatt Place Luoyang is a sleek, contemporary retreat in the heart of this bustling city. Huge floor to ceiling windows make this light and airy hotel a breath of fresh air amongst the hubbub of Luoyang.
Luoyang, China
A bright, airy space at the heart of busy Luoyang

Clean, comfortable and modern with a large indoor swimming pool

Perfectly located for exploring Luoyang city and the nearby Longmen Grottoes
---
The Hyatt Place Luoyang lies at the heart of this historic city, once the ancient capital of China's 13 dynasties. In stark contrast to old Luoyang, the hotel is ultra-modern in its design, using natural light and space to create a stylish yet peaceful sanctuary from the busy streets below.
The 250 rooms and suites are all bright and spacious, with the signature Hyatt Grand Beds at the heart of the room. State-of-the-art media features throughout, alongside stylish bathrooms and cosy corner sofas. Dine in comfort at the Gallery Kitchen, serving up fresh salads, soups and sandwiches all day, or take advantage of the 24-hour menu and lighter bites after a long day of exploring. The in-house bar is the perfect place to refuel and relax, offering up an array of wines, beers and cocktails, alongside tea and coffee.
The large indoor pool offers sanctuary after a day on your feet, with views out across the Luoyang skyline, and the fitness centre is well-equipped free weights and cardio equipment should you feel the need for a workout. The Hyatt Place is only a short stroll from the lush green space of Wangcheng Park, a verdant antidote from the busy metropolis around you, and only 30 minutes by car to the UNESCO listed Buddhist carvings of the Longmen Grottoes.
When to visit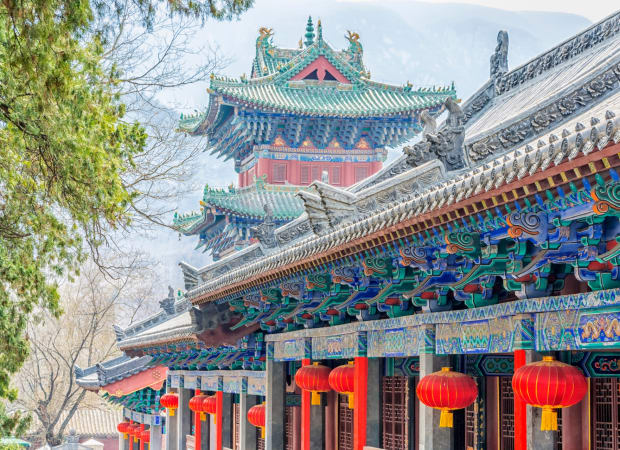 ---
Location
The Hyatt Place Luoyang is located at the heart of the city, only a 15 minute drive from Luoyang Beijiao Airport and 25 minutes by road from Luoyang Longmen Railway Station. It is an easy 5-minute stroll to Wangcheng Park, and 10 minutes to the Wangfujing Shopping Centre. The famous Longmen Grottoes are approximately 30 minutes away by car.
---
Songyang Academy & Songyue Temple in Dengfeng

This half-day tour visit the Songyang Academy and Songyue Temple Pagoda.

Read more
You are on our UK website
We noticed that you are in US and recommend that you explore our US website instead.