---
Rooms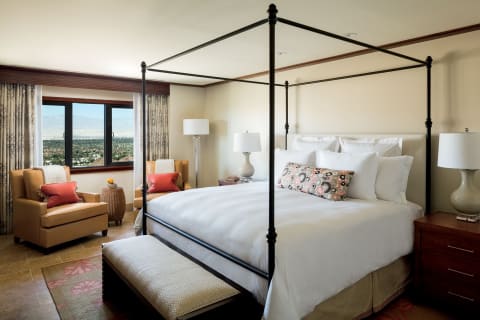 The Ritz-Carlton Suite
At 1,700 sq ft, The Ritz-Carlton Suite is the master suite, with panoramic views and separate living and dining rooms. The suite offers one and a half bathrooms, full entertainment system, dual vanity with large soaking tub and the opportunity to interconnect a Valley View Room to make an impressive two-bedroom suite.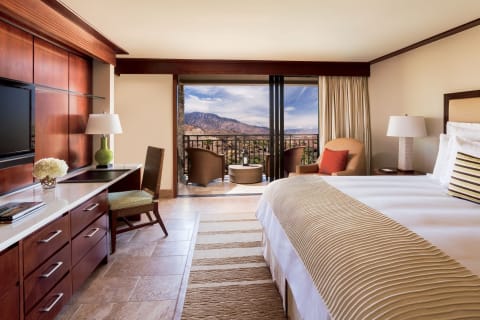 Desert View King
The Desert View King rooms provide stunning views over the nearby Santa Rosa Mountains, with large outdoor balconies allowing guests to soak these in at their leisure. Inside the rooms, a king size bed, TV, large bathtub, coffee machine and Wi-Fi are just some of the features included.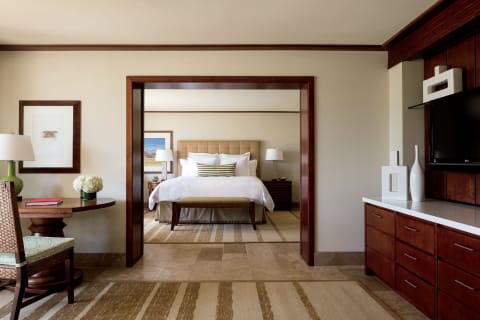 One Bedroom Suite
The One Bedroom Suites offer guests a separate lounge area, king size bed, TV, Wi-Fi and a luxurious bath with large soaking tub. There is also an outdoor balcony.