Our Guide to Iceland
Iceland, a Nordic nirvana that wows nature lovers, transfixes culture vultures and thrills adventurers, sits top of many a bucket list. And with good reason. What Iceland lacks in size, it makes up for in natural wonder, confirming it as the perfect destination for an adventure packed holiday, a getaway with the kids or even a romantic break. The land of fire and ice is ready for its moment in the spotlight, basked in the pinkish hues of its never setting sun or the dazzling blues of the Northern Lights.
The starting point to any Icelandic itinerary is Reykjavik, the world's most northerly capital. Oozing a effortless sense of style, the city is unequivocally cosmopolitan, abuzz with trendy bars, a thriving music scene and world-class eateries. This being said, ancient Iceland is etched into the candy coloured brickwork of the city and its calendar of traditional festivals, quirky artisan markets and unusual national cuisine are at the heart of life in the capital.
In all four corners of Iceland, cinematic vistas, adrenaline fuelled experiences and incredible properties await. It is a place of extraordinary beauty and epic adventure which caters for all. So, whether it's cosying up in a fair isle knit or donning your fleece for an outdoors adventure – Iceland has it all.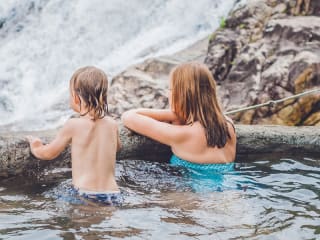 Iceland for Families
Iceland is often overlooked as a destination for a family holiday. Yet with a smorgasbord of fascinating geographical phenomena and mythical lore to its name, it is in fact the perfect place for an adventure with the kids in tow. Benefit from the summer's endless days for a school holiday they will never forget.
Explore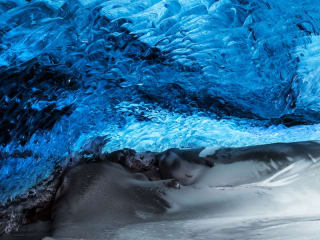 Iceland for Adventure
Venture outside of Iceland's trendy capital to a landscape dotted with rumbling volcanoes, gloopy mud craters and spouting geysers. Whilst civilisation seems to have forgotten the outer reaches of Iceland, mother nature has not. From north to south, cinematic vistas, extraordinary landscapes and epic experiences await at every turn. Adventurers, listen up.
Explore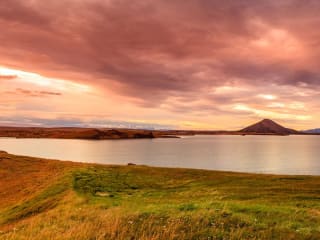 Ultimate Iceland
For that show-stopper getaway, Iceland is calling. Whether it's an extra special holiday or a honeymoon, the outer reaches of the northern hemisphere might just hold the key to an unforgettable trip. Without compromising on luxury, you can experience this remote wilderness in all its staggering beauty on an itinerary which takes in the highlights of Iceland, in style.
Explore