Things to Do in Brazil
Brazil is a truly hypnotic nation of heady Afro-Caribbean rhythms, sensual samba, exotic flora and fauna, caipirinhas and passionate people. There are so many things that you could do that it is hard to decide what to see in Brazil in a single trip. Our tours to Brazil have been designed around different interests, from wildlife, to water sports, to active adventure, to luxury R&R, to a combination of them all. If you're trying to decide where to holiday in Brazil then some of these highlights may help.
The beaches of Brazil are undoubtedly a highlight. The warm golden sand that adorns the Southern Coast tickles your toes as you stroll alongside the turquoise gemstone that is the South Atlantic Ocean. The perfect setting for unforgettable Brazil beach holidays, whether you intend to surf, stand up paddle board, go fishing, swimming or simply relax. Rio de Janeiro is home to many highlights of Brazil from the awe-inspiring statue of Christ the Redeemer to the infamous Copacabana and Ipanema beaches of Brazil. Not to mention the wonder of immersing yourself into the hustle and bustle of this vibrant City where outstanding architecture, food and drink or street events can be stumbled across at any moment. There is, of course, the world's largest rainforest and accompanying wetlands to explore – the Amazon and Pantanal! A nature and wildlife lovers paradise there are so many species of flora, fauna, birdlife and animals to look out for. The extremely rare pink river dolphins are most definitely a highlight of Brazil. Iguazu Falls and the pretty cobbled colonial streets of Bahia are two more things to see in Brazil. See the best time to visit Brazil to see which places are best to visit when you are in Brazil.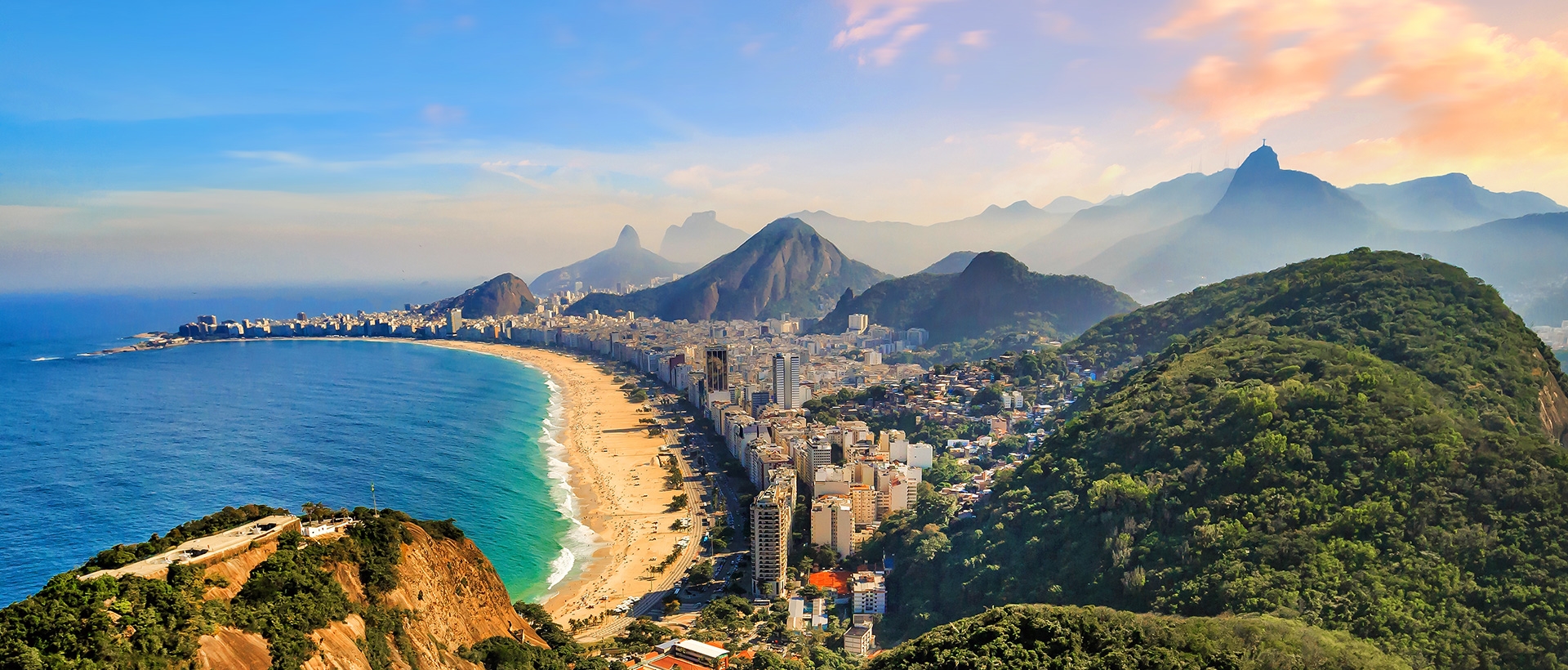 You are on our Singapore website
We noticed that you are in US and recommend that you explore our US website instead.