Boutique Luxury
El Pedral Lodge
Located on Punta Ninfas south of the Peninsula Valdés, is the charming Norman style El Pedral Lodge. A remote & rustic estancia, El Pedra is a short walk from the wild Patagonian coast renowned for incredible wildlife & the Southern Right Whale migration.
Peninsula Valdes, Southern Patagonia, Argentina
Rustic coastal Patagonian property providing access to a magnitude of close up wildlife opportunities

Perfectly located for those with limited time in the area who are still keen to see as much as possible

Eight comfortable rooms within the family run farmhouse

Spot penguins, whales, elephant seals and sea lions either from land or by boat
---
El Pedral Lodge offers incredible views out towards the Atlantic ocean and rugged landscapes, with fabulous wildlife viewing opportunities and many outdoor activities throughout the year. El Pedral was built in the 19th Century and is decorated with period furniture and offers eight en-suite guest rooms.
El Pedral offers a different experience to a regular hotel as it is an authentic, rustic estancia with friendly staff and excellent service. Much like the area in which it's located, El Pedral is remote, wild and beautiful and guests should be prepared for a drive down a dirt road to access the property, limited WiFi connectivity and no electricity from 10.30pm until 7.30am. Whilst perhaps not for everyone, for those looking to get off the beaten track in Patagonia, its all part of the charm.
El Pedral serves as an incredibly comfortable base for boat expeditions into the Valdes Peninsula, whale watching and viewing of one of the richest combinations of sea and bird life in the world from whales to penguins to sea lions and seals. A variety of outdoor activities can be experienced directly from the property, such as sea kayaking and boat trips to view wildlife, horseback riding, open-water fishing for mackerel and sea bass, or simply walking the beach and enjoying the serenity of the unspoiled coastline. El Pedral is also the starting point for unforgettable day trips to landmarks such as Puerto Pirámides, the hub of the Valdes Peninsula and centre of whale watching, or Punta Tomba, home to the continent's largest penguin colony.
When to visit
Top tip:
El Pedral offers amazing Yellow Submarine experiences where you can view whales up close under the ocean. Some are really inquisitive and come right up to the windows, it is an experience not to be missed!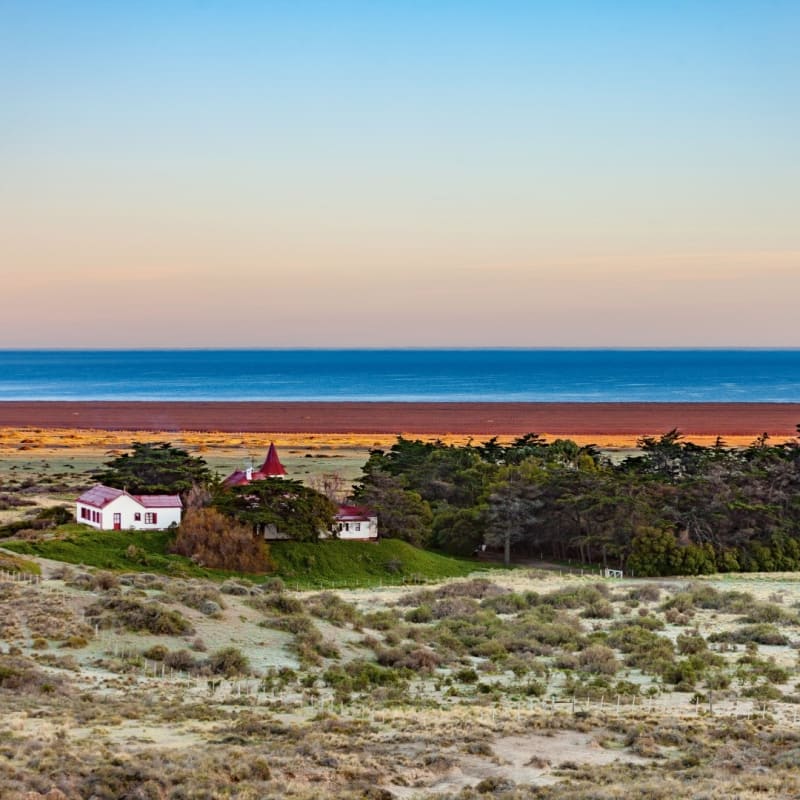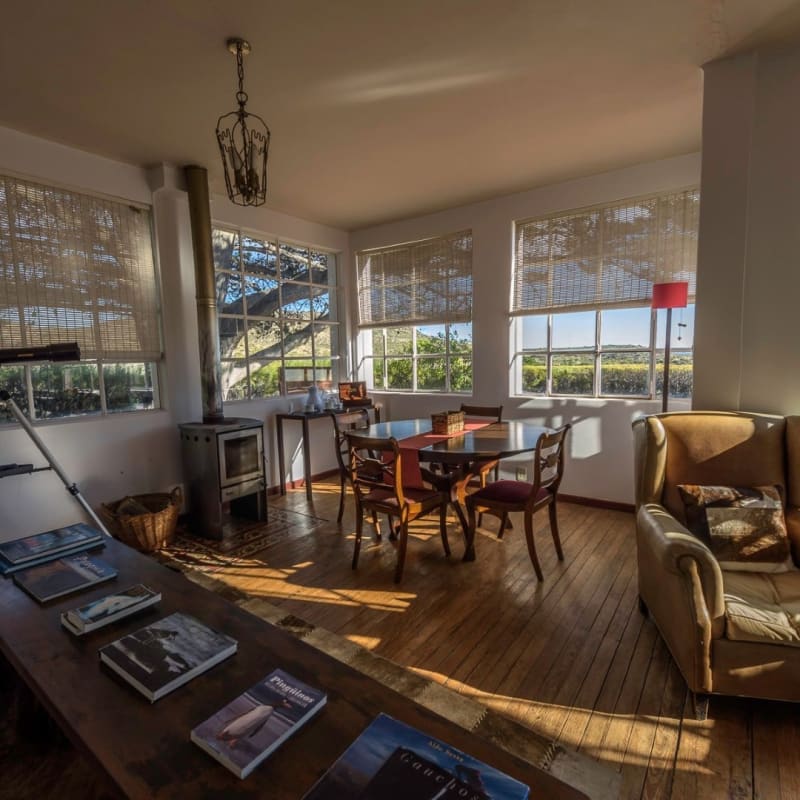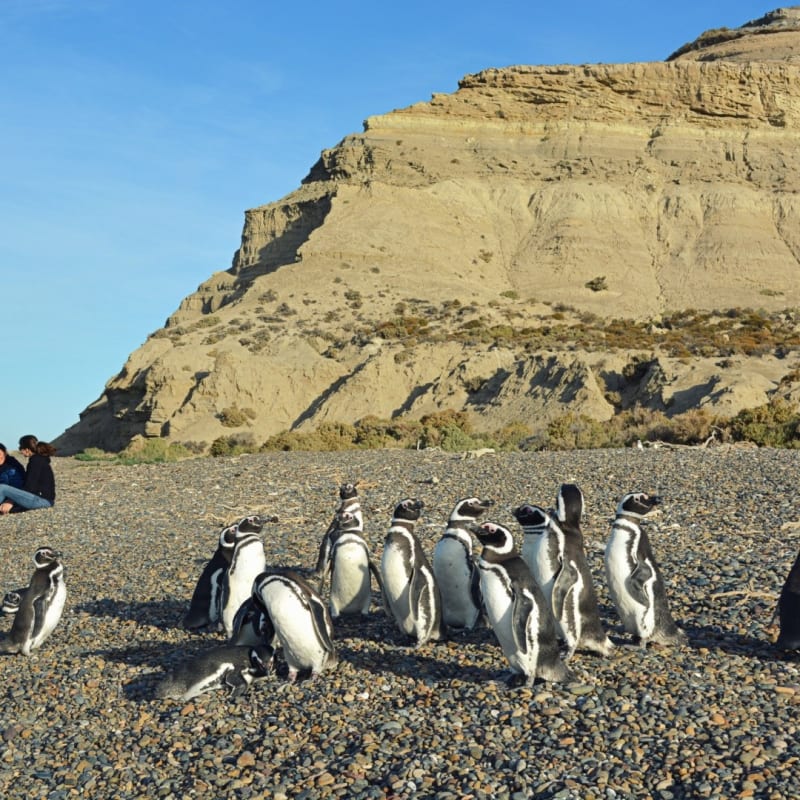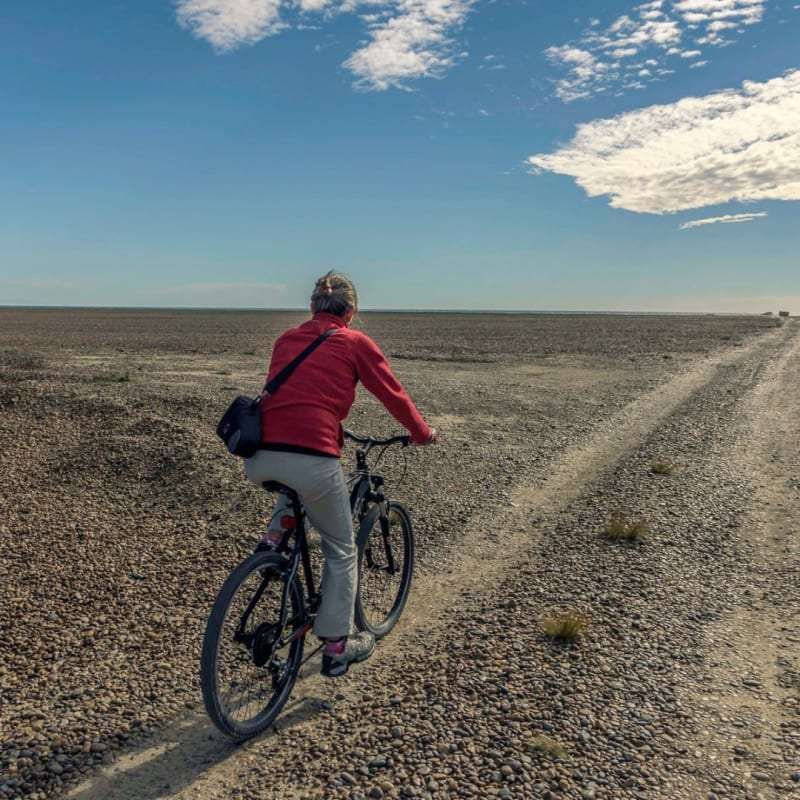 ---
Location
Peninsula Valdes, Southern Patagonia, Argentina
El Pedral is located in Punta Ninfas, the southern edge of Golfo Nuevo (New Gulf), by the Atlantic Ocean in the Chubut Province of Argentina. 46 miles from Puerto Madryn and 62 miles from Trelew.