Classic Luxury
Bequia Beach Hotel
Set on the beautiful Friendship Beach on the little frequented island of Bequia, the boutique Bequia Beach Hotel is perfect for those after a unique and authentic Caribbean experience. It offers five star services, friendly staff, elegance and charm.
St Vincent & Grenadines
Authentic boutique Caribbean experience on a small, friendly island

Stunning island with plenty of water and land based activities

Great for dining out options to experience local flavours

Beautifully appointed rooms reminiscent of 1950s glamour
---
Bequia Beach Hotel, (pronounced Bek-way), is a little jewel in the Caribbean, relatively unknown and a real treat for those seeking a boutique and untouched Caribbean experience. The island itself is the second largest in the Grenadines at just 7 miles square, with lush vegetation and beautiful beaches - perfect for both land and water based activities.
The 44 room hotel is a real labour of love, recently completed by a Swedish owner who stumbled upon Bequia when sailing many years ago. It is an understated property that oozes colonial Caribbean charm and is reminiscent of 1950s Caribbean glamour with its beautifully appointed rooms. The hotel sits amidst an almond forest, with lush gardens leading to a stunning beach, practically deserted save for a few fishing families. The hotel's quiet surroundings are ideal for couples and honeymooners.
Lazy days by one of the pools or on the beach are the order of the day here. In the evening, guests can enjoy a delicious dinner usually involving freshly caught lobster or seafood at the open air Bagatelle restaurant where the ocean can be heard and the breeze is a welcome break from the heat.
For guests wanting to explore the island it is very safe to do so and there are many activities such as hikes to view points and other beaches on the island, private picnics on deserted beaches, or a snorkelling trip to the stunning Tobago Cays. Visit the Turtle Sanctuary or soak up the local life at Port Elizabeth and enjoy one of the local restaurants and chat with the very friendly locals.
Back at the hotel in the evening there are often local bands to entertain you and Tapas evenings are enjoyed on certain days.
When to visit
Top tip:
Visit Mangoes Restaurant on Lower Bay for lunch - simple fresh Caribbean cuisine - and then take a dip in the sea. Sundays are busy and you can chat to the locals here to hear more about island life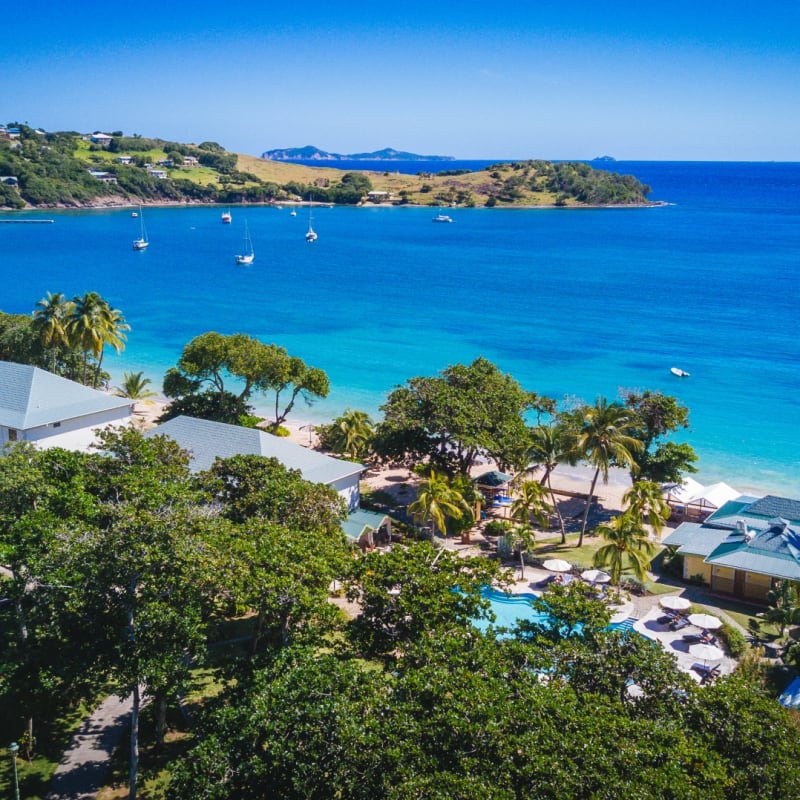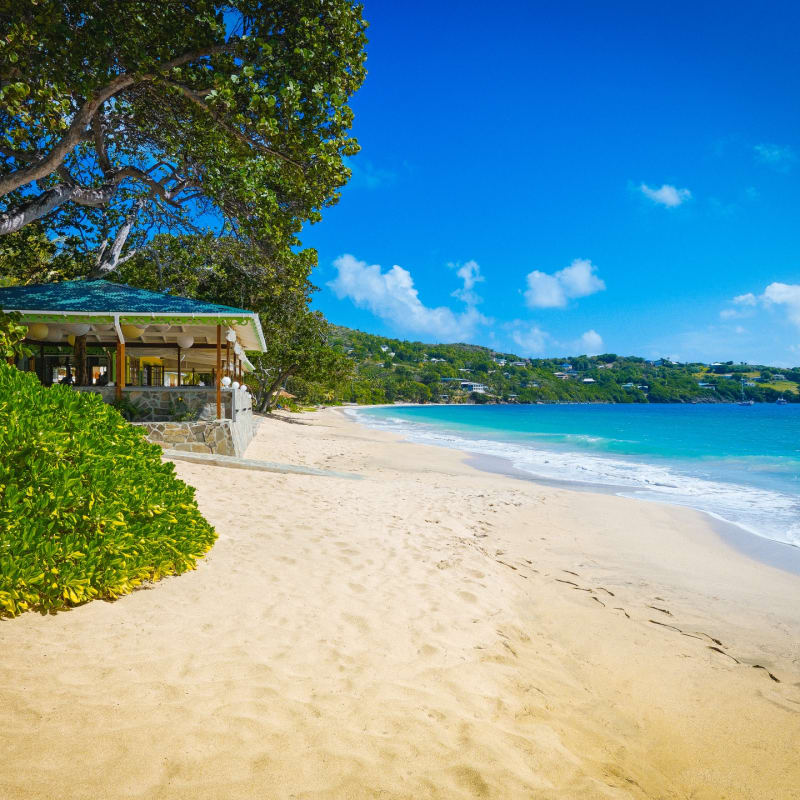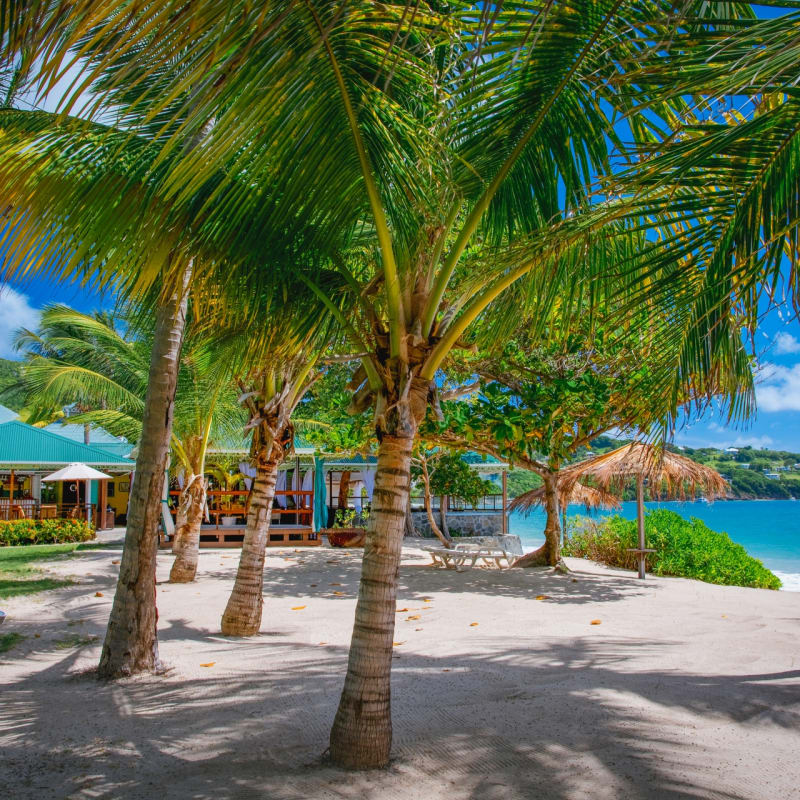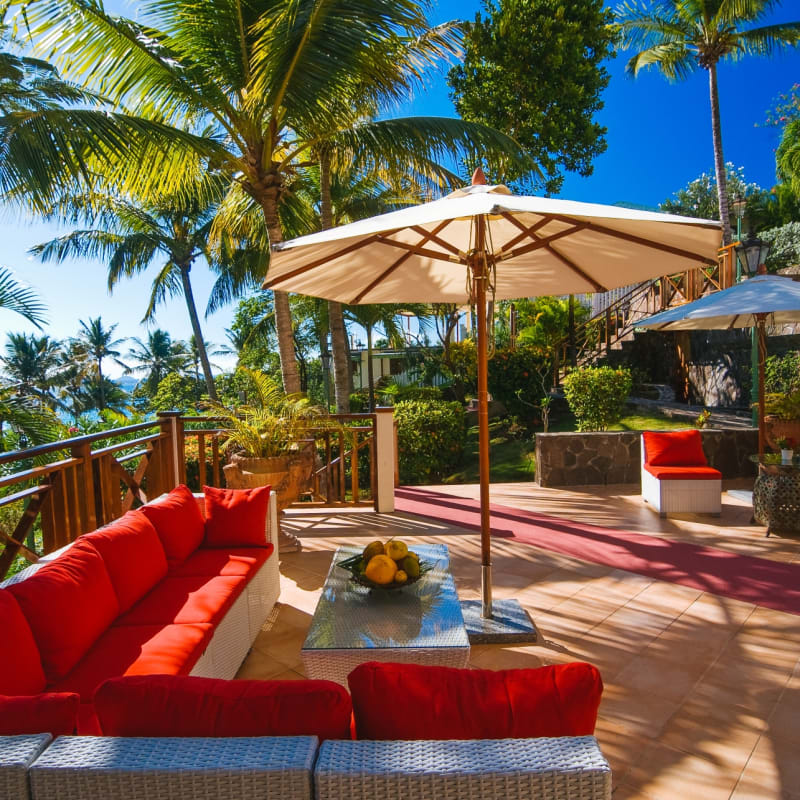 ---
Location
Bequia Beach Hotel is located on Friendship Bay on the south east coast of Bequia, the second largest island in the Grenadines, nine miles west of Mustique.
You are on our Singapore website
We noticed that you are in US and recommend that you explore our US website instead.
Or continue to explore our Singapore website