Boutique Luxury
Lewa Wilderness
Located in a wildlife-rich corner of Lewa Wildlife Conservancy in the shadow of Mount Kenya is Lewa Wilderness, home of Will and Emma Craig. Each of the beautifully decorated guest cottages has warm fireplaces and large verandas.
Laikipia, Northern Kenya, Kenya
See how many activities you can fit into one day: Waco flying and horse-riding in the morning. A stop for lunch, a swim and a game of tennis. Then head out again on a game drive for sundowners with a view of Mount Kenya

Enjoy the warmth of the fire after dinner, a great atmosphere, the stories will run on long into the night

Where else can you bottle feed a baby rhino?!

Make sure you visit the conservancy headquarters to learn more about the incredible conservation work
---
Lewa Wilderness has a real home from home feel about it. From the main house a beautiful green lawn leads down to the sitting room, with a view out across the valley, and the open-air dining room. Guests have been entertained here in the Craig's home for the past 30 years.
The salt-water pool is refreshing and the perfect place to while away an afternoon and there is a clay tennis court. There are stables full of horses for guests to ride and explore the Conservancy whether they are novice or experienced riders; a wonderful way to approach wildlife and perfect for an adventure-filled safari. Alternatively why not take to the sky in an open cockpit biplane piloted by Will Craig.
The wildlife on the Lewa Conservancy is extraordinary. Lewa is renowned for pioneering conservation initiatives and is home to one of the healthiest populations of white and black rhinoceros in Kenya. The reserve is also home to the largest breeding population of the endangered Grevy's zebra in Kenya.
Lewa Wilderness' fantastic guiding team will take you on game drives to learn about the conservancy in depth. Head out on game drives in open top Land Rovers or on foot. Guests also learn about the conservation programmes and the history of Lewa, from its time as a cattle ranch to the Wildlife Conservancy as it exists today.
The lodge has just nine rooms: six cottages tucked into the hillside overlooking Lewa's Western Marania Valley, plus three garden cottages set beautifully in the midst of green lawns and a flourishing garden. Each room is comfortable with its own rustic charm, while the relaxed atmosphere makes guests feel like they are visiting an old, family friend. Each room is different from the next, and they all have a sitting room area with a bar and open log fireplace in addition to the en-suite bathroom.
When to visit
Top tip:
Bottle feeding baby rhinos is a first and rather different experience to lambs!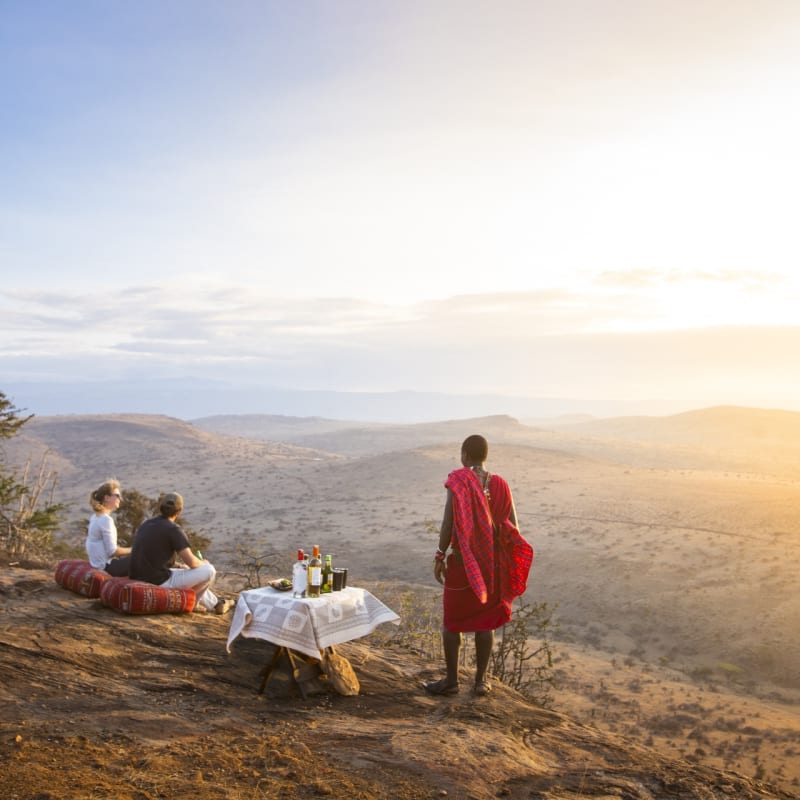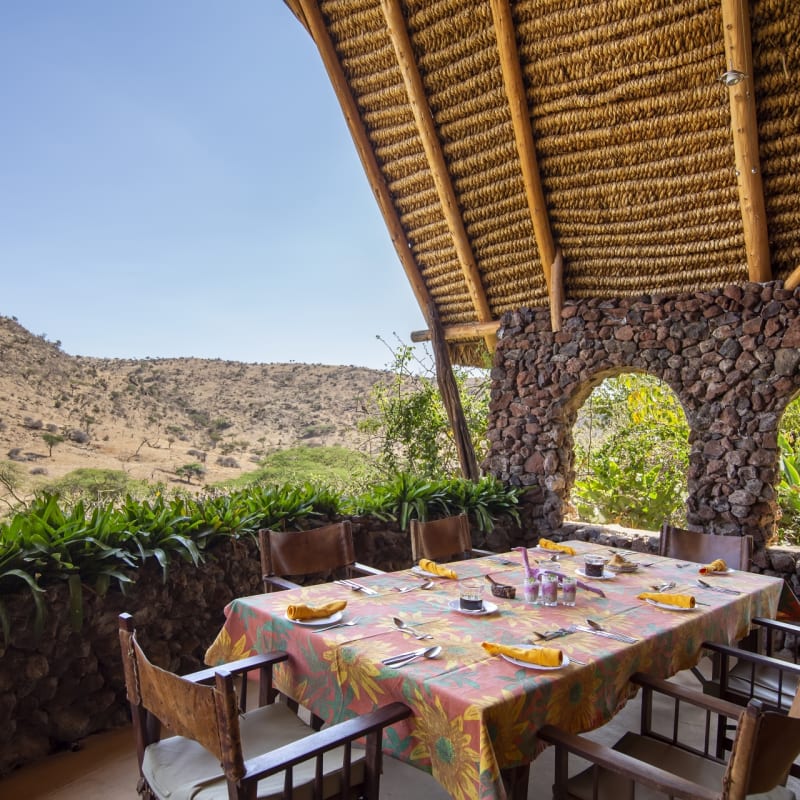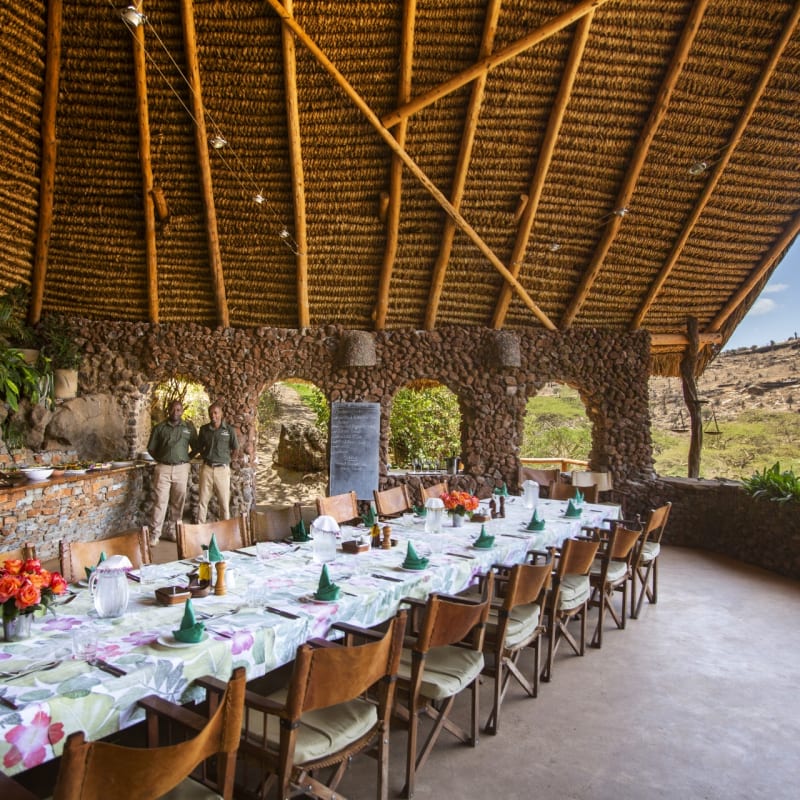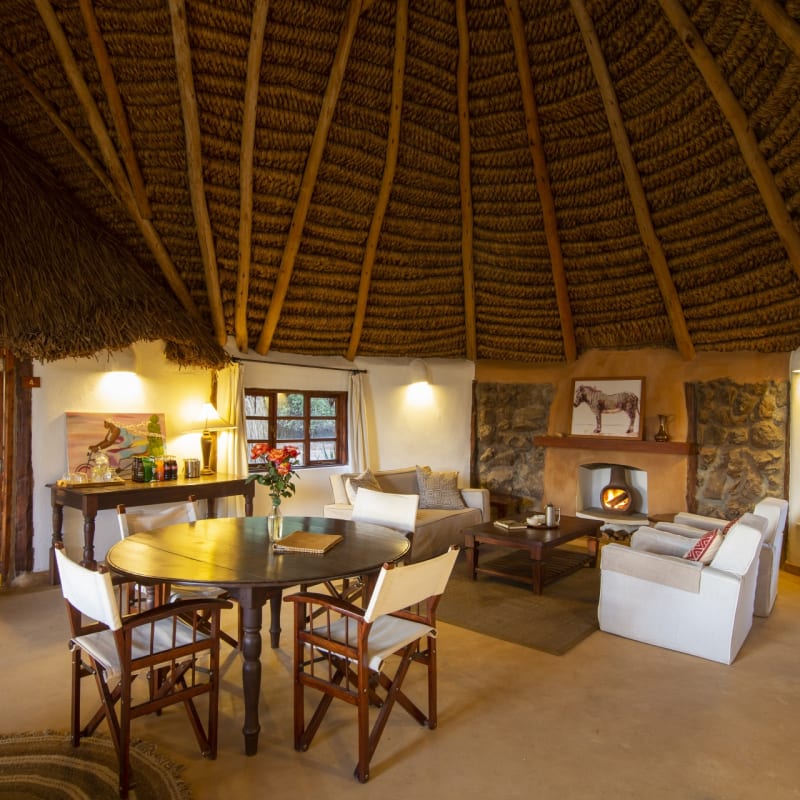 ---
Location
Laikipia, Northern Kenya, Kenya
The lodge is situated within one of Kenya's major private conservation successes, Lewa Downs, which is found at the foot of Mt Kenya. Lewa Downs is in the Laikipia area of Northern Kenya. All of Africa's 'Big Five' are present and the conservancy provides a refuge for several endangered species, including cheetah, Grevys Zebra and both black and white rhino.
Other properties you may be interested in…
You are on our Singapore website
We noticed that you are in US and recommend that you explore our US website instead.