Mid-range
Datong Garden Hotel
Ideally located for those wishing to explore the many attractions of the former ancient capital, as well as the nearby Yungang Caves and Hanging Monastery, the Datong Garden Hotel offers spacious and comfortable accommodation with good amenities.
Datong, China
In the heart of Datong within walking distance of the city's main attractions

Generously-sized rooms and suites with traditional Chinese styling and modern en-suite bathrooms

Option for both Chinese and Western cuisine
---
In the heart of Datong, the Garden Hotel makes a comfortable base from which to explore the city's many attractions including the old city walls, Huayan Temple and Nine Dragon Screen, one of the finest and largest spirit walls in China. What's more, Datong is the gateway to one of China's most incredible Buddhist treasures, the Yungang Caves, as well as the Hanging Monastery, the world's oldest wooden pagoda. Built around a large inner courtyard, the hotel offers spacious accommodation, onsite dining, a fitness centre, massage and treatment spa, along with chess and table tennis facilities. The hotel is around 16-kilometres from the airport and the city's most popular attractions are within a 10-minute walk.
There are 108 generously-sized rooms and suites, some of which include a balcony overlooking the inner courtyard. The styling is traditional Chinese with dark woods, red and gold textiles and large panoramic windows. Standard amenities include air-conditioning, Wi-Fi, en-suite bathroom with separate bathtub and shower, flat-screen satellite TV, workspace, seating area, safe, minibar and fridge. There are a range of accommodation options including a Deluxe Business Suite which features an open-plan living and working space, as well as a Family Room. Both Chinese and Western cuisine is available and options include a Brazilian barbeque served up by the Brazilian chefs. Both buffet and a la carte are offered and the buffet breakfast is extremely popular. A lovely activity after a day of sightseeing is afternoon tea served in the inner courtyard. There is an onsite fitness centre with table tennis, a chess room, sauna and spa with massage facilities, useful to relieve aching and travel weary muscles. Offering excellent value and a prime location in Datong, the Garden Hotel is recommended for those wishing to explore this cultural and historic area.
When to visit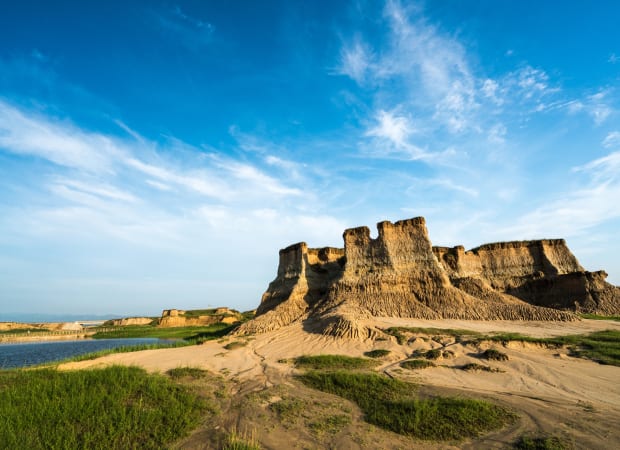 ---
Location
Datong Garden Hotel is around a 40-minute drive from Datong Yungang Airport.
You are on our Singapore website
We noticed that you are in US and recommend that you explore our US website instead.