Indian Subcontinent Travel Guides
Our experts have personally visited and experienced the very best the Indian subcontinent has to offer. For some travel inspiration, our guides are full of tips on how to better navigate this wonderfully contrasting landscape.
From the top restaurants to the best local guides, we can help prepare you for a different culture, tell you what to pack for any season, or give you tips on unique experiences and how best to beat the crowds at the iconic sights. Let us share our first-hand knowledge to take all the worry out of your trip. We are standing by to help you plan an exciting tailor-made holiday just for you.
The Indian Subcontinent Unravelled
Taking in Nepal, India, Sri Lanka and Bhutan, the Indian subcontinent is a melting pot of colours, cultures and cuisine. It is a mosaic of rolling tea plantations, verdant landscapes and crystal-clear oceans stitched together by the spiny ridge of the Himalayas.
Explore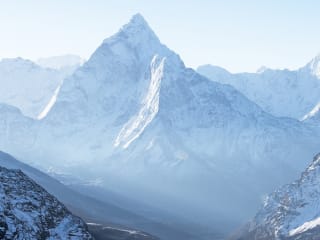 Our Guide to the Himalayas
Meaning 'Abode of the Snow', the Himalayan Range stretches over 1,500 miles from the Nanga Parbat in Pakistan to the Tsango River in China. Taking in India, Nepal, Bhutan and Tibet, there are countless amazing views to be found as well as the remarkable local people and culture that flourishes on its foothills throughout its range.
Explore