---
Rooms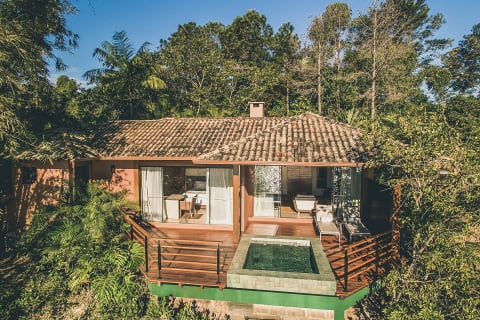 Arvoredo Bungalow
With an open plan living and bed area, plus a plunge pool and deck overlooking the ocean these spacious bungalows also feature a dry sauna and a hammock.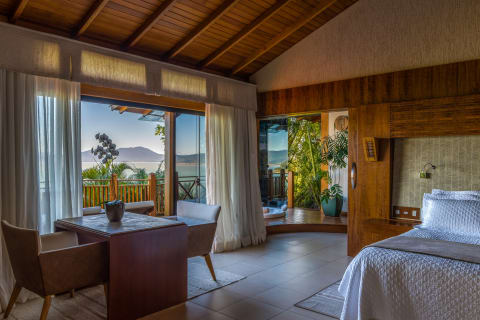 Especial Da Vila Bungalow
This elegant 180sqm bungalow features an open plan living-bedroom area, a double bathroom with dry sauna from which you can see the sea, an indoor Jacuzzi also with sea views, and a large deck area with private infinity plunge pool and hammock.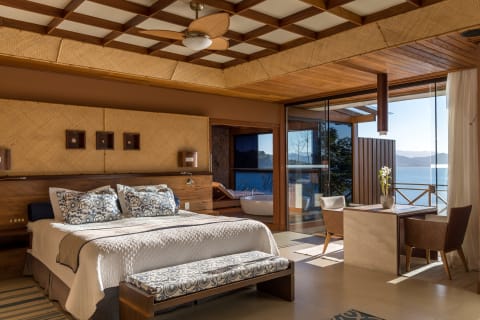 Esmeralda Bungalow
This spacious bungalow offers 230sqm of floor space holding an open plan living and bedroom area alongside a sauna and spa bathroom with uninterrupted sea views, and a private deck with heated infinity-edge plunge pool.