Airline Partners
Whether you're bound for a far flung destination or somewhere closer to home, the journey is what takes you there. With our chosen airline partners you can enjoy high levels of service and comfort in the sky, taking the hassle out of flying and ensuring your holiday begins the moment you leave home.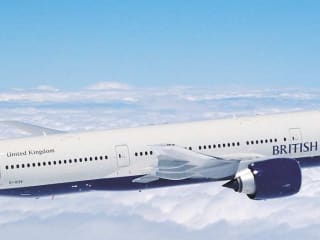 British Airways
Being a British Airways Preferred Partner means that British Airways takes us and our guests seriously. We partner with British Airways to ensure that your journey is more enjoyable and special. With British Airways we feel confident that you will travel in comfort and style. The experience is understated British elegance, and as a long established airline, they are committed to providing the highest standards at every stage of your journey.
Classes of air travel on British Airways: Euro Traveller, World Traveller, World Traveller Plus, Club Europe, Club World & First.
Explore
Etihad Airways
Etihad believe your journey should be more than just travel offering a personal experience with tailored options for every step of the way. Connecting the world with their extensive network, Etihad offer three daily flights from London Heathrow and a twice daily service from Manchester to Abu Dhabi and onwards to over 90 destinations in more than 50 countries. Whether you choose to fly first, business or economy class, you will experience the newest aircraft, latest entertainment, including live sports and news channels and the finest onboard dining.
Explore
Virgin Atlantic and Delta Air Lines®
Virgin Atlantic and Delta Air Lines have joined forces to enhance their trans-Atlantic network and make the flying experience as convenient and seamless as possible. Virgin Atlantic has a fleet of 40 Airbus and Boeing aircraft and counting, and flies to over 30 destinations around the world. Delta Air Lines is one of the largest airlines in the world and together they offer an impressive global network.
Explore
Whitetracks Helicopters
When it comes to whisking our guests to and from the airport and their chosen ski resorts in style and comfort with smooth and effortless precision, Whitetracks Helicopters is clearly our perfect partner. Operating across our portfolio of European resorts Whitetracks Helicopters will provide the perfect start or finale to your ski holiday by ensuring a fast and unforgettable transfer journey that is combined with one of the best, if not the ultimate, panoramic bird's eye view of the snow-capped Alpine landscape. With access to the largest fleet of passenger carrying helicopters in the Alps you may be surprised just how cost effective and time saving a helicopter transfer can be.
You are on our Singapore website
We noticed that you are in US and recommend that you explore our US website instead.
Or continue to explore our Singapore website