---
Rooms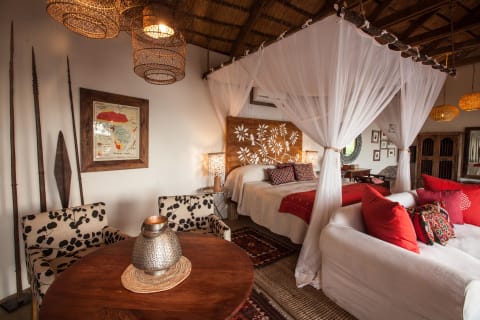 Bird House
Featuring a king size four poster bed, open air bath tub, private terrace and plunge pool, this ensuite room offers a secluded retreat overlooking the Zambezi River.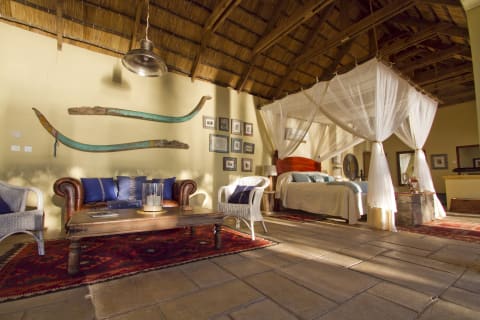 Honeymoon House
Boho chic in style, with privacy ideal for a newly wedded couple or those seeking a romantic retreat, The Honeymoon House is an intimate space in which to unwind together. The ensuite bathroom has an indoor shower and open-air bathtub allowing for a bubble bath under the stars. There is also a private wooden deck with a plunge pool, and an intimate private dining area overlooking the river.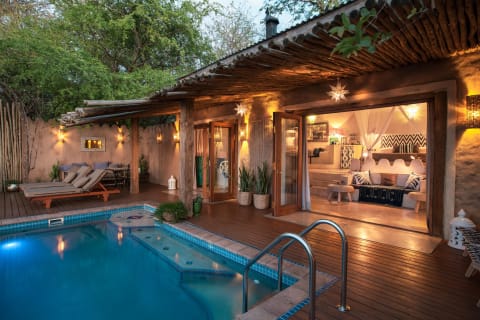 Nut House
Entirely private, The Nut House is a hidden sanctuary on the banks of the Zambezi. Facilities include an ensuite bathroom, indoor lounge, and dining area as well as a private garden and infinity pool.