Rascal Luxury Yacht
Rascal is a newly built, 31-meter handcrafted, Indonesian phinisi cruiser - a true combination of east meets west. Join this cutting-edge, private charter super yacht on an unforgettable journey around Komodo National Park or Raja Ampat Archipelago.
Labuan Bajo and Komodo National Park, Komodo and Flores, Indonesia
Get off the grid as Rascal sails into the waters of the untouched and remote Indonesian archipelgo in true luxury

Rascal has kept to tradition and has been built by a leading phinisi shipbuilder using handcrafted materials. Inside however you will find nothing but mod cons and stylish interiors.

With 5 unqiue en-suites a sailing on rascal is perfect for exclusive use. If not then join one of the fantastic scheduled sailings.


Whether its gazing in owe at the wonderous Komodo dragons or diving in some of the world's finest reefs the team onboard Rascal will make sure this is a truely unforgettable expereince.
---
Rascal, built by the Konjo boat builders, using century old methods, has had it's large sails and masts removed, in favour of large decking areas which are perfect for socialising, relaxing and simply taking in the breath-taking scenery.
Only available as a private charter, and offering totally customized itineraries, Rascal is the perfect choice for friends and family looking to explore Indonesia's beguiling islands in utmost style and comfort. All five of the spacious and air-conditioned cabins, which mirror Hampton style beach houses, are above deck – a unique feature exclusive to Rascal. Sleeping up to eleven guests, one of the cabins features a bunk-bed layout, which is perfect for younger travelers.
The passionate and hospitable crew on board, includes a Western cruise director, talented chef and dive guide who are all there to exceed expectations and create a truly 5-star experience. Indulge in nutritious, fresh menus by Bali's famous Watercress restaurant, sip on a bespoke house Rascal Rum and experience magical destination dining in different spots throughout the Indonesian Archipelago.
Take advantage of the extensive range of on-board activities and water-sport facilities, including diving, snorkeling, water skiing and island hiking. The fun doesn't stop when the sun goes down, as the Rascal yacht boasts a rooftop deck which can be set up for star-lit movie watching on the projector screen.
No two charters are the same, and each voyage can be designed uniquely. If you'd like to bring a yoga instructor or masseuse on board, it can be arranged. Rascal operates with use one rule – if coconuts don't grow there, they won't go there!
When to visit
Top tip:
Guests are welcome to bring their own alcohol onboard and there is no corkage charge for this.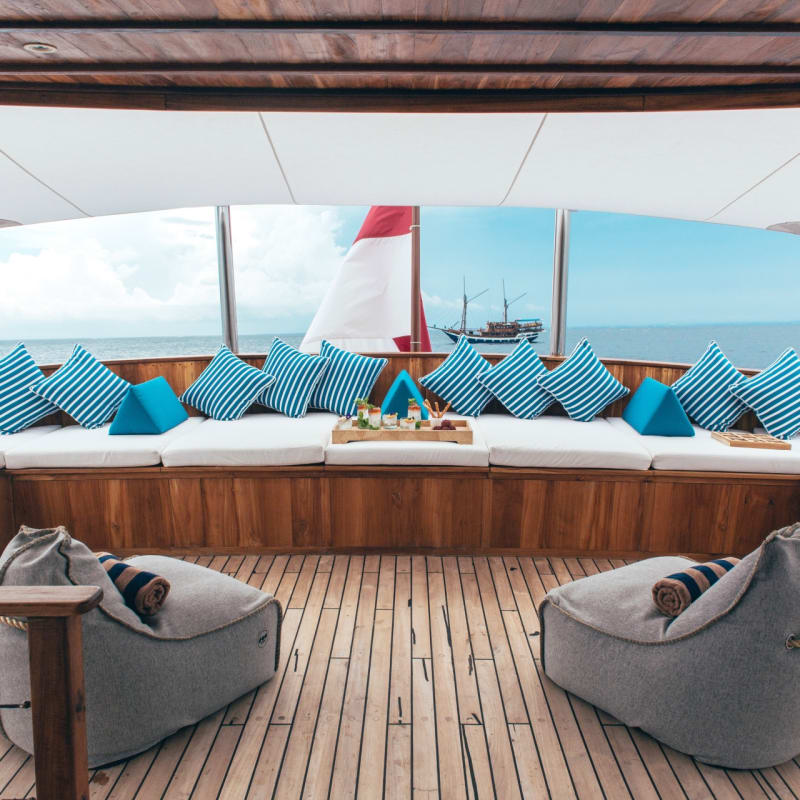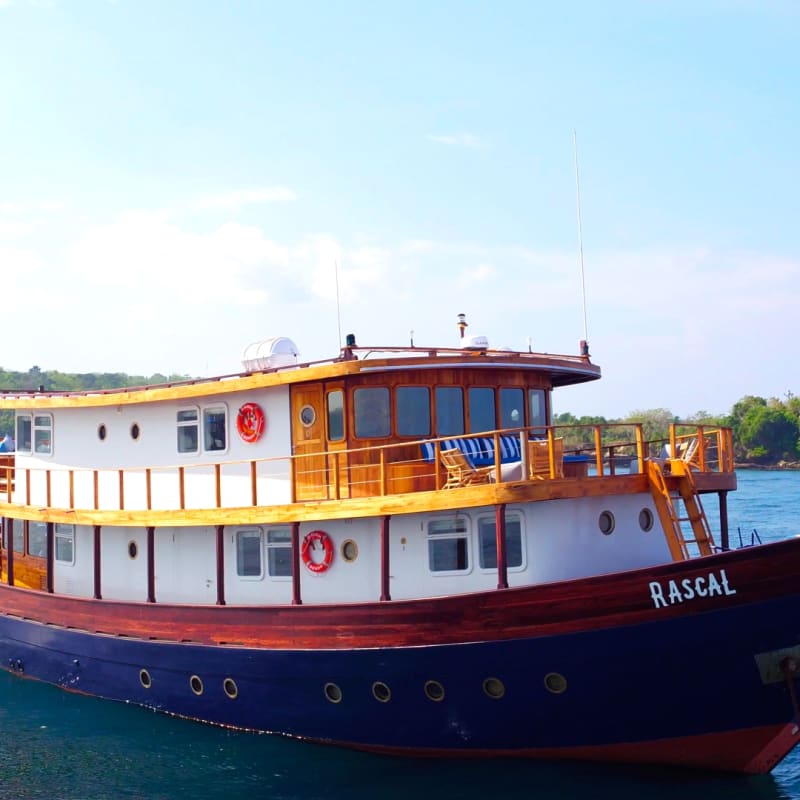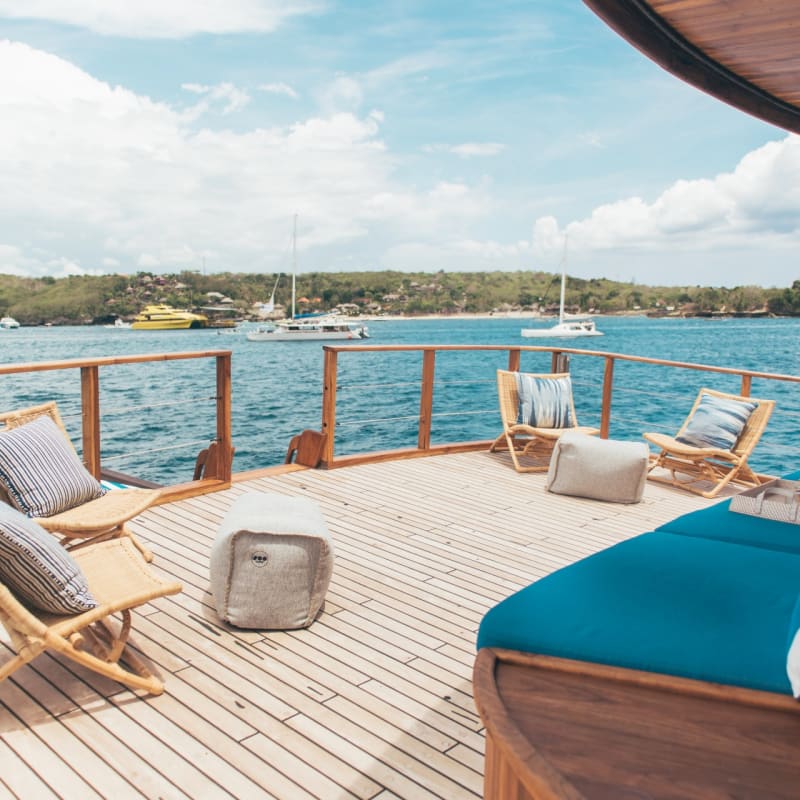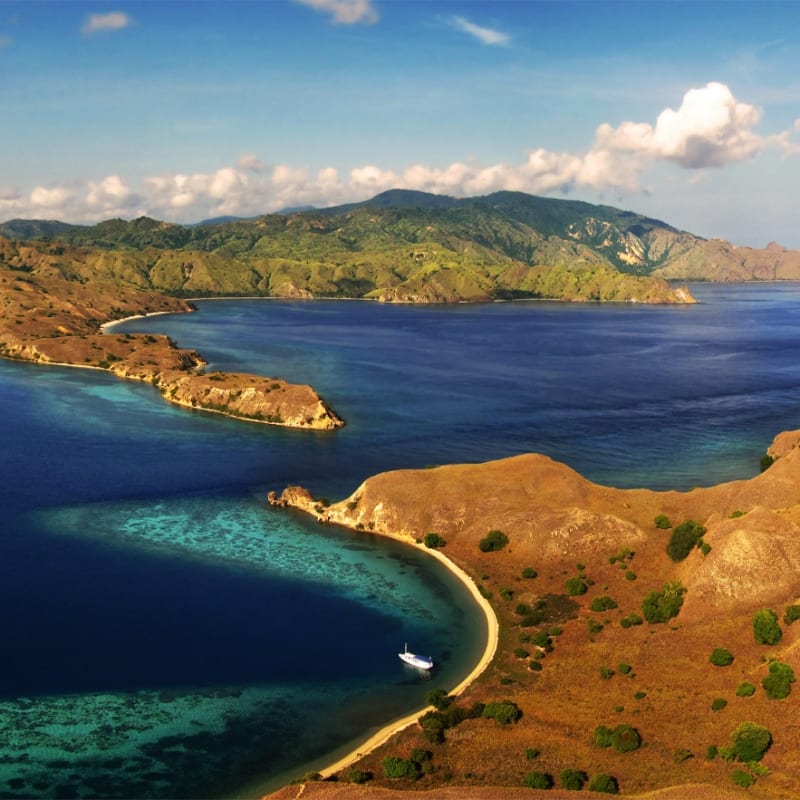 ---
Rascal Voyages Exploration Series

In collaboration with Conservation International, Rascal's Exploration Series offers a unique opportunity to witness scientific breakthroughs in marine biodiversity whilst exploring untouched areas of natural beauty and enjoying Rascal's onboard luxury.

Read more