---
Rooms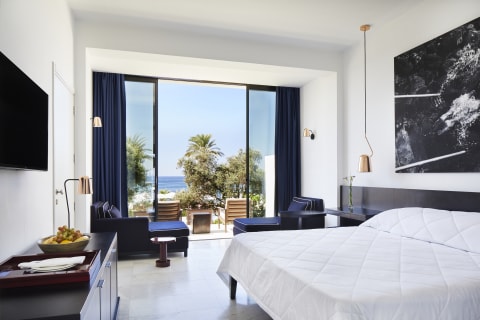 Terrace Sea View Room
Located on the ground floor of the main building, the Terrace Sea View Rooms have marble floors and a sea view terrace that extends onto the beautifully landscaped Mediterranean gardens. Terrace Sea View Rooms are perfect for couples and it is possible for two to interconnect making them ideal for families.
Room measures 28m sq.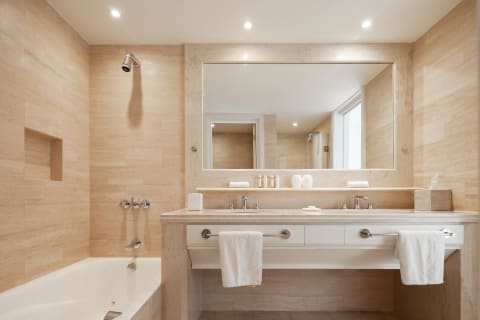 Deluxe One Bedroom Sea View Suite
Located in the resort's main building, the Deluxe One Bedroom Sea View Suites showcase a sleek décor and king-sized bed. The luxurious suites have a separate bedroom and living room with magnificent sea views.
Suite measures 53m sq.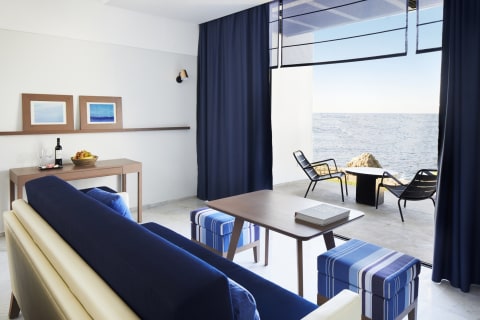 Sea Front Kyma Suite
Located infront of the main hotel overlooking the sea front, Kyma suites are open-plan, occupying a privileged location, have a sitting and bedroom area with spectacular sea views. Outside, there is a seafront terrace leading onto the lawn with a personal king size 'day-bed'. There is also a roof-top terrace with panoramic views of Paphos harbor.
Suite measures 47m sq.