Tierra Chiloé
Sitting on the mystical island of Chiloé, this is the perfect spot to explore, unwind, and enjoy the tranquil and unique atmosphere of Rilán peninsula. Built in a way harmonious to its environment, the hotel combines style with comfort and great views.
Chiloé, Patagonia, Chile
Another luxurious retreat for the adventurous from the Tierra portfolio – this time a unique, wooden hotel built on stilts, on a mystical island in a remote corner of Chile!

Each of the stylish guest rooms (and even the bathrooms) enjoy stunning views out across the ocean

Embark on an amazing range of guided excursions, including horse riding, bike riding, trekking, kayaking and cultural visits to the island's towns and Unceso-listed wooden churches

Hop onboard Tierra's very own wooden boat (called Williche) for adventures across the archipelago's ocean, channels and fjords
---
From every viewpoint in this modern hotel you will have spectacular views of the Rilán peninsula, with its rolling hills and green forests. The 24 rooms, all alike in design (think pale wood with soft furnishings made from local wool), provide a fantastic platform from which to take in the breathtaking landscape. The huge windows let the outdoors in and truly make you feel at one with your surroundings.
The hotel also has a spa, with jacuzzi, sauna, steam room and massage room for guests' enjoyment, as well as loungers for relaxation. Tierra Chiloé offers brilliant excursions and day trips, from trekking, biking and horseback riding to boat trips and cultural activities, the perfect way to explore the magic and diversity of the Island. The hotel has its own boat "Williche" for excursions to the island's fjords and waterways. Guests can visit the UNESCO world heritage churches, and wander through local markets.
The Chiloé archipelago attracts people seeking to immerse themselves in the magical culture of this little-known island. Featuring stunning landscapes and friendly hospitality, Chiloé has a culture deep-rooted in the fishing industry which defines the lives of many of its inhabitants. Indeed, the cuisine at Tierra Chiloé is heavily centerd around the local catch, giving guests a tasty sample of the culinary delights of the island. Even the cocktails here have a unique twist, making use of unusual ingredients grown in garden!
When to visit
Top tip:
It's lovely to sit by the outdoor fire with a blanket and pre-dinner drink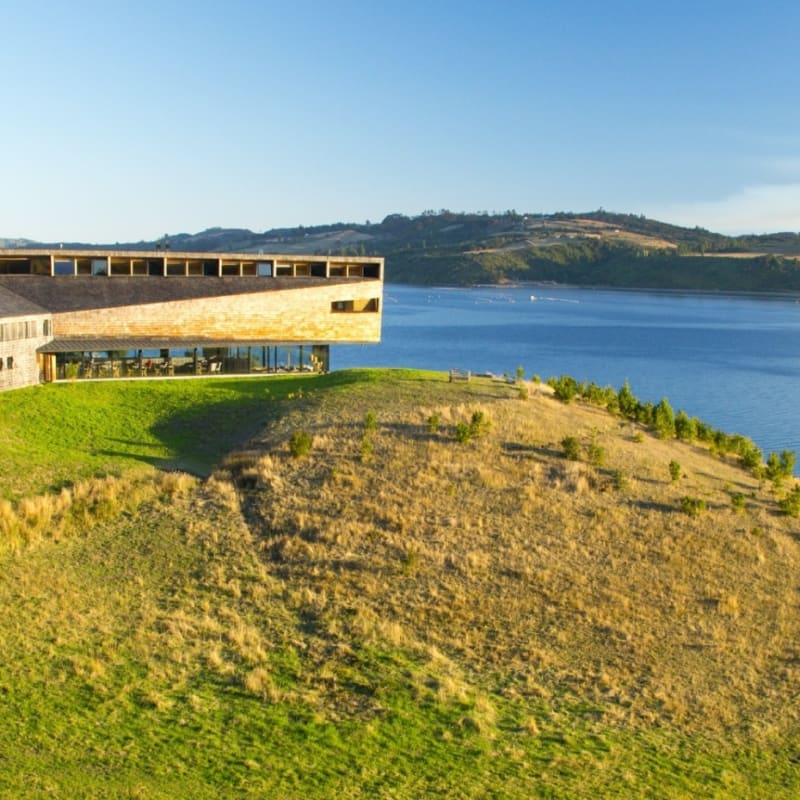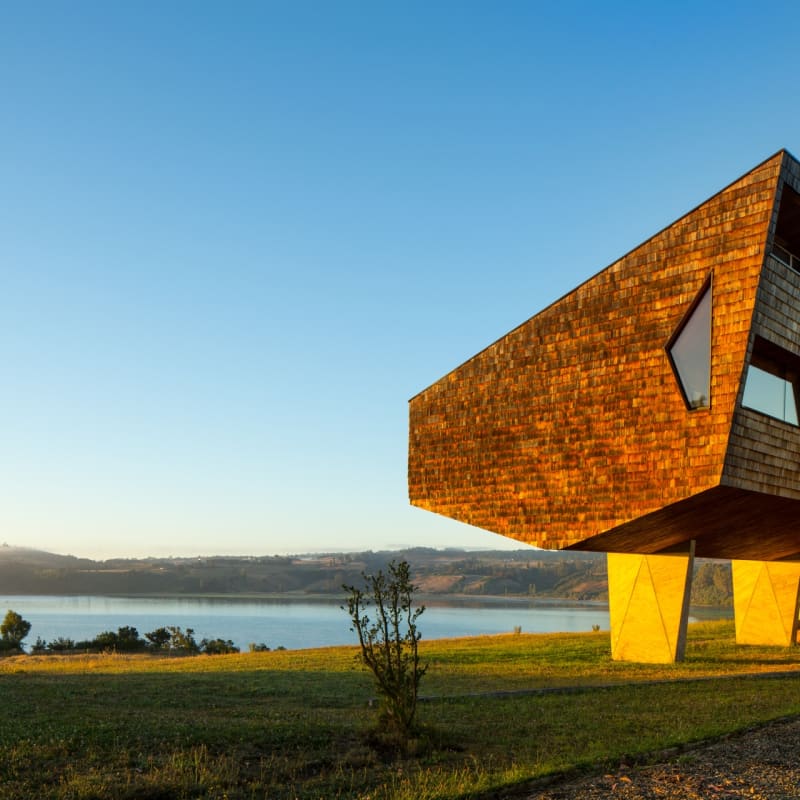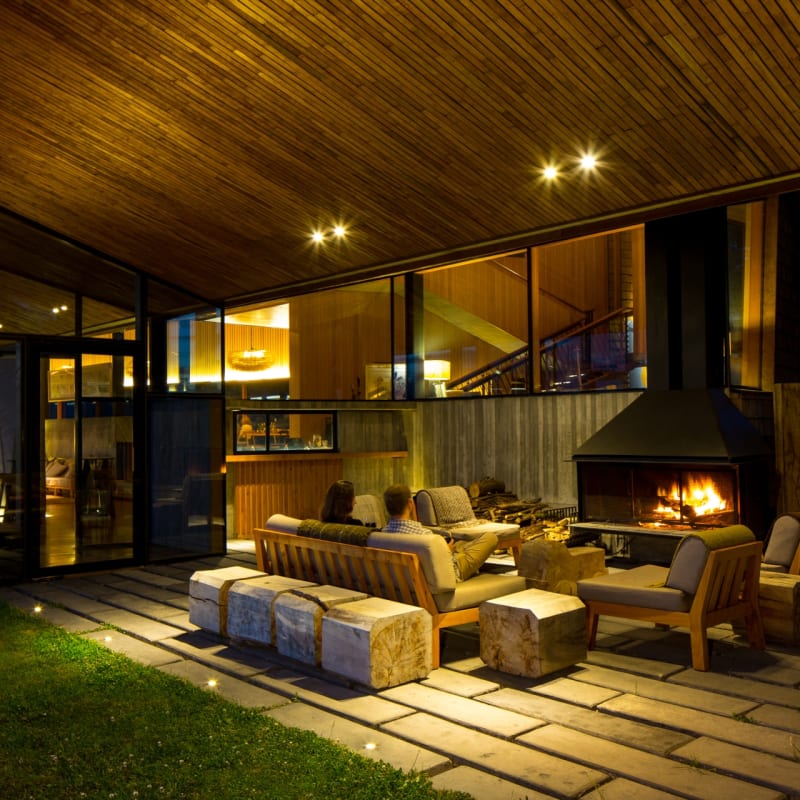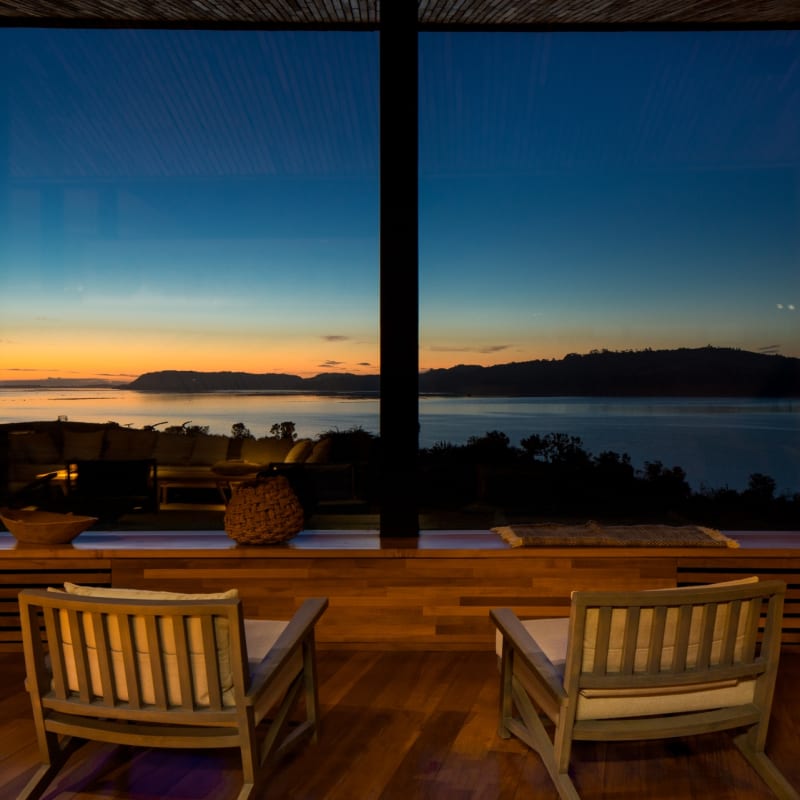 ---
Location
Tierra Chiloé is located in Northern Patagonia, on a remote island surrounded by small fishing villages.
---
7 Day EcoCamp W Trek - Day Seven

Say goodbye to EcoCamp Patagonia and continue your onward journey. Whichever direction you're headed in today, it'll be a beautifully scenic ride to get there.

Read more

Excursions by Land at Tierra Chiloe

Choose from a variety of land based excursions that encourage exploration of fascinating coastal Chile, a UNESCO world heritage site. Excursions are conducted by vehicle, bicycle, or on horse back.

Read more

Excursions by Sea at Tierra Chiloe

Choose from a variety of sea based excursions that encourage exploration of fascinating coastal Chile, a UNESCO world heritage site. Excursions are conducted by Tierra Chiloe's own traditional boat or kayak.

Read more