Hidden Valley Inn
A wonderfully remote rustic-chic lodge situated in Belize's picturesque Mountain Pine Ridge area, Hidden Valley Inn is great for walking, bird watching and exploring the waterfalls, caves and Mayan temples of the region.
Mountain Pine Ridge, Mayan Mountains, Belize
Enjoy 90 miles of hiking and biking trails, secluded pools, and waterfalls set in tropical rainforest

One of the most secluded lodges in the Mountain Pine Forest Region

Intimate eco-resort and very personalized service

For those seeking romance, one of the waterfalls may be reserved exclusively for the day
---
Hidden Valley Inn is a retreat from the world, set in the gorgeous Mountain Pine Ridge district in Belize's Maya Highlands. The lodge has 12 extremely comfortable cottages surrounding the central lodge with its bar, restaurant, comfortable living room-cum-library and a lovely swimming pool.
The lodge has some 90 miles of trails through the extensive estate, encompassing some of the most unspoiled pine forest and jungle gorges in the country. Around a dozen waterfalls, including the 800-foot King Vulture Falls, can be reached, and the bird watching here is superb, with rare species such as the Orange-breasted Falcon a notable sighting. Even the uninitiated will not fail to be impressed by the colorful hummingbirds and tanagers that are regularly seen. Mountain bikes are also a great way to explore this diverse ecosystem.
There are three yoga platforms that are ideal spots for some peaceful meditation and other activities such as horse riding, canoeing and excursions further afield to the Mayan site of Caracol or the many cave systems in the area can all easily be arranged.
When to visit
Top tip:
The estate is very large, and contains Belize's second highest falls, along with 11 others.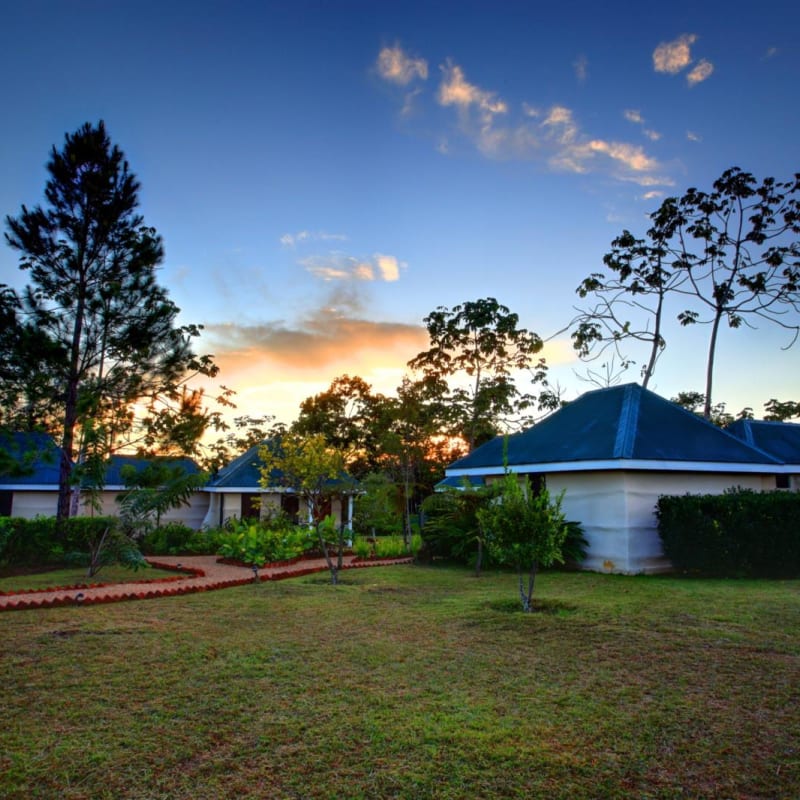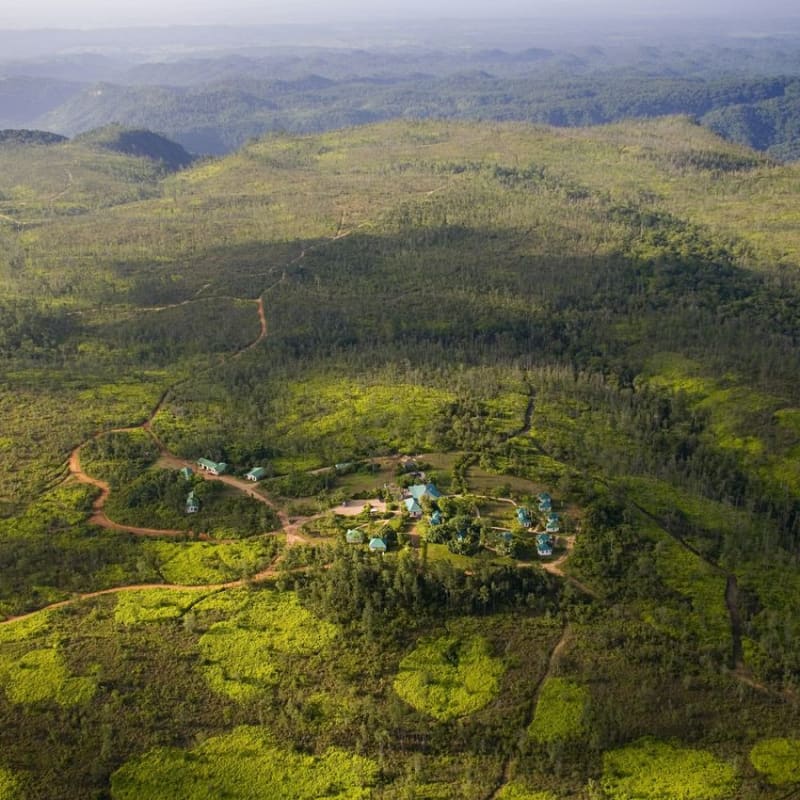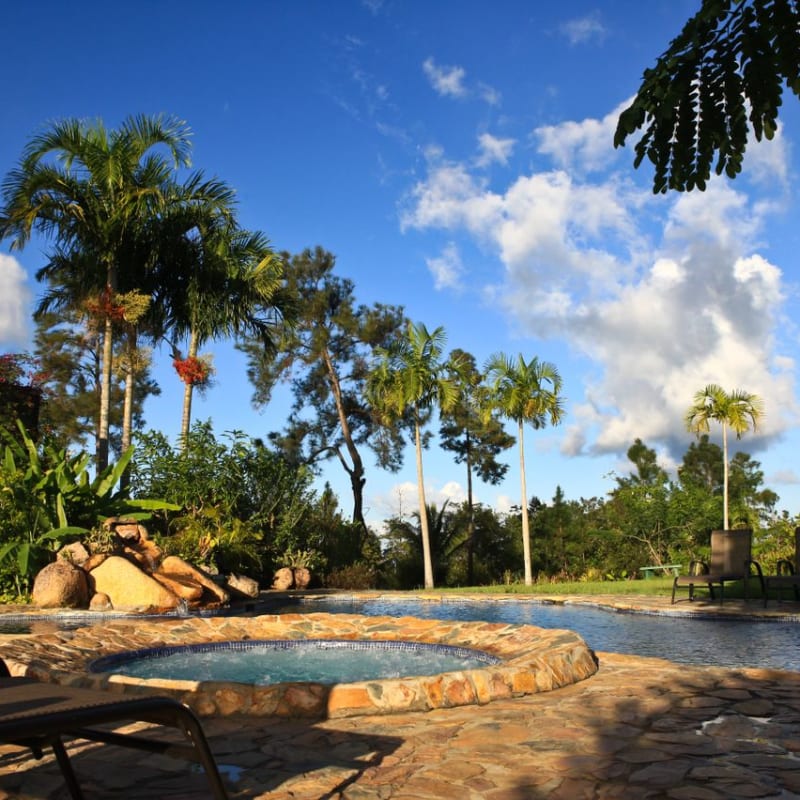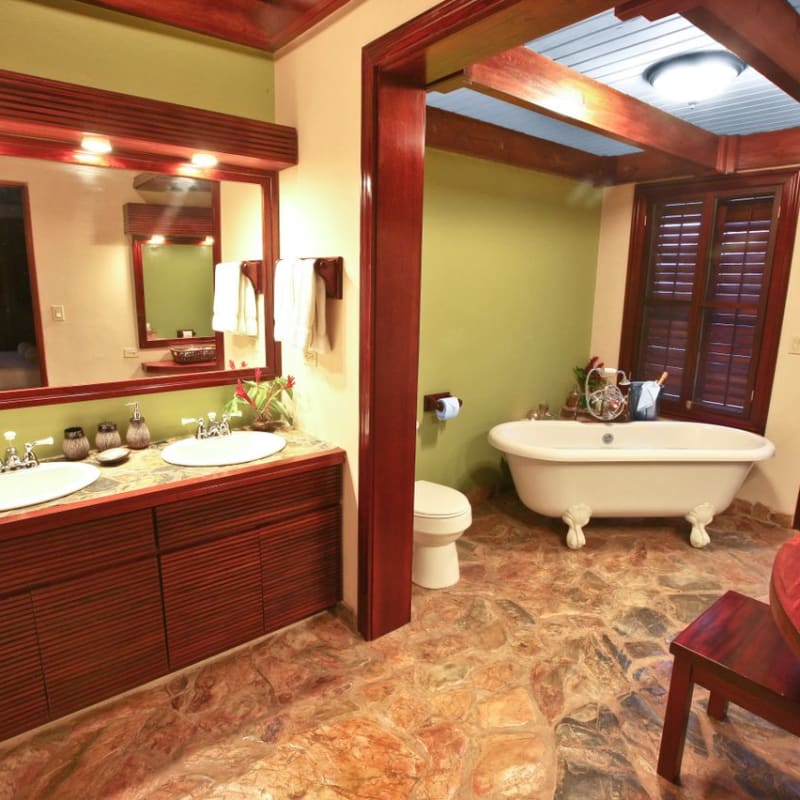 ---
Location
Mountain Pine Ridge, Mayan Mountains, Belize
Hidden Valley Inn is located high in the Mountain Pine Ridge in the Cayo District of Belize, Central America. This secluded lodge is situated amidst 7200 acres of private reserve.