About our luxury honeymoons
A honeymoon should be unforgettable, whether it's a week in the lap of luxury on a private island, or an epic adventure of discovery. We will customize almost anything you can imagine.
Your honeymoon should be the most memorable, magical vacation you've ever taken. A chance to fulfill a dream together. To celebrate the beginning of married life in spectacular style, whether it's private journey from Mexico to Costa Rica, or a lazy week in the Maldives.
Every honeymoon we design is customized by our experts, taking into account your budget, timings, and your ideas. It might include sunset in Bali or gondolas in Venice, starry skies in the desert or birdsong in the rain forest. Alternatively, if you've to decide what you want, w'll happily advise you on the best places to go for the time of year you're taking your honeymoon and length of trip, so just ask.
Rest assured that we've personally visited every property and destination we recommend, which means while you're busy planning your wedding, you can enjoy the peace of mind that comes from knowing your honeymoon is in safe hands.
You can also be confident that our local knowledge and relationships with the properties we sell means we're best placed to ensure value for money with absolutely no compromise on luxury or little extras that will make your honeymoon so special.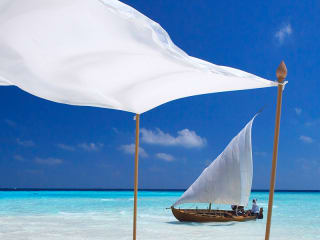 Honeymoon list service
Our honeymoon list service is a great alternative to a traditional wedding list. Your guests can make a contribution to your honeymoon, helping to make it the vacation you've always dreamed of.
Explore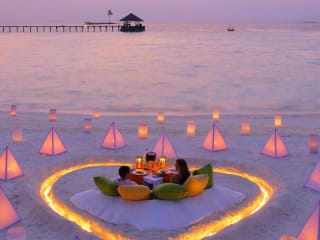 Honeymoon ideas
Every honeymoon we create is completely customized, so almost anything is possible. This calendar is designed to give you an idea of the kind of honeymoon you could have, and when to go. This handpicked selection of itineraries will hopefully inspire your vacation, acting as a starting point for your honeymoon. Whether you decide to plan your honeymoon around your big day or fit it into a busy schedule, simply choose your dates, and we'll do the rest!
Explore