Explorers Kids Club at Almyra
You'll find stand-out facilities at our Explorers Kids Club at the Almyra, a wonderful space located in the main hotel making it a breeze for drop off and pick up. There's a bright and spacious play area full of games and toys, with its own sleep room and chill-out area. The club's stunning garden is brimming with citrus trees and Mediterranean herbs for the children to explore.
Almyra is a 5* contemporary chic hotel set amongst eight acres of beautifully landscaped gardens within walking distance of the historic town of Paphos. Wonderful sea views, four excellent restaurants, Explorers kids club and superb facilities make Almyra a perfect family-oriented luxury hotel.
Our Favourite Things About the Club:
A perfect fit for families with younger children.

Purpose built club with state-of-the-art facilities.

Two separate areas - split out into an Under 5's area and an over 5's area.

Specially designed sleep area for the little ones to snuggle up and take a nap.

Central location with easy access to the beach and pool for fun and games.

Shaded outdoor play area & high-quality toys and crafts.

Air conditioning throughout the club.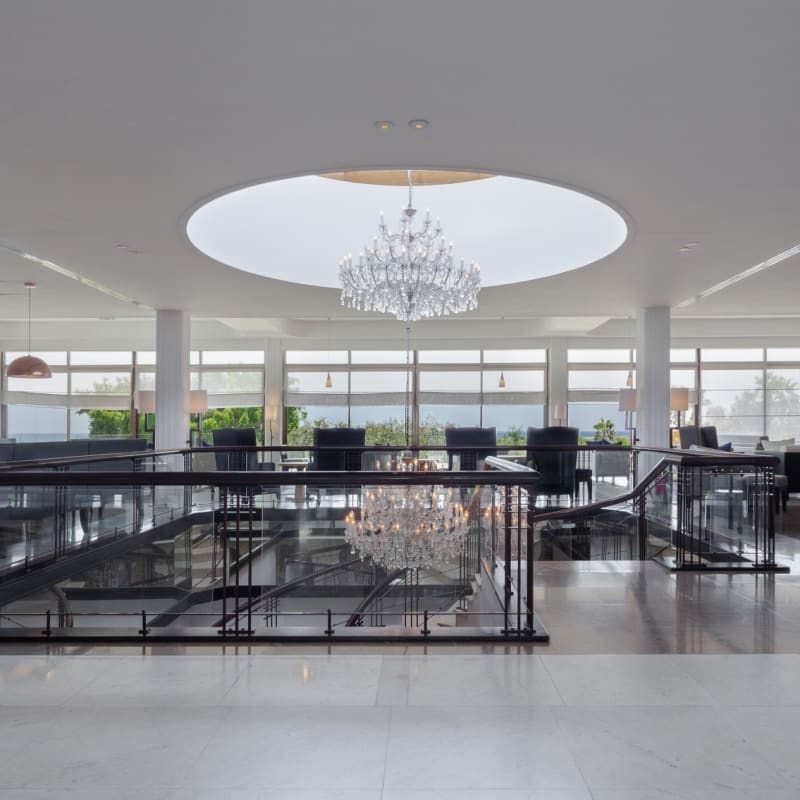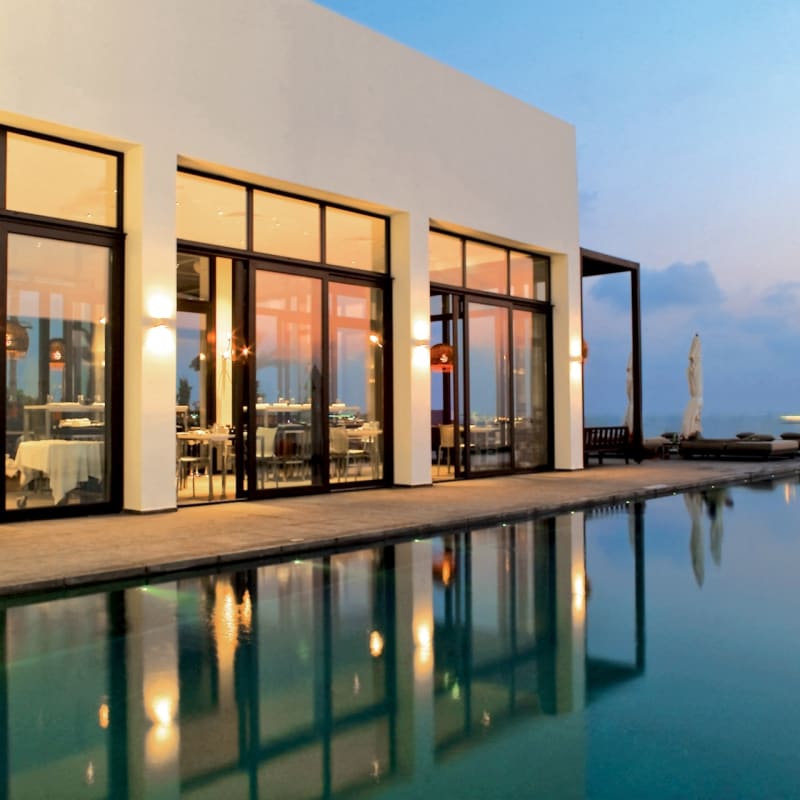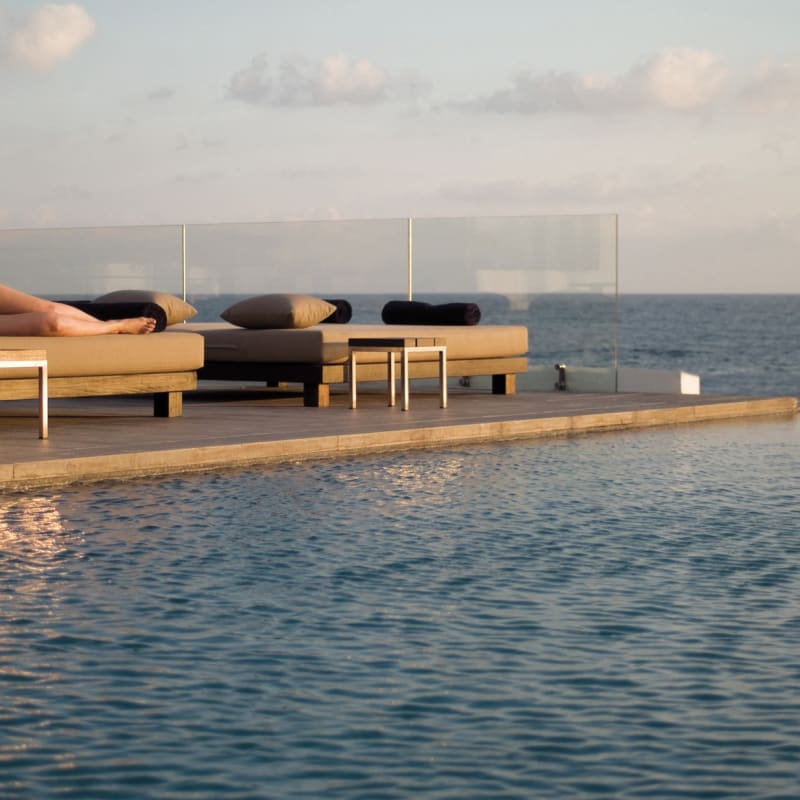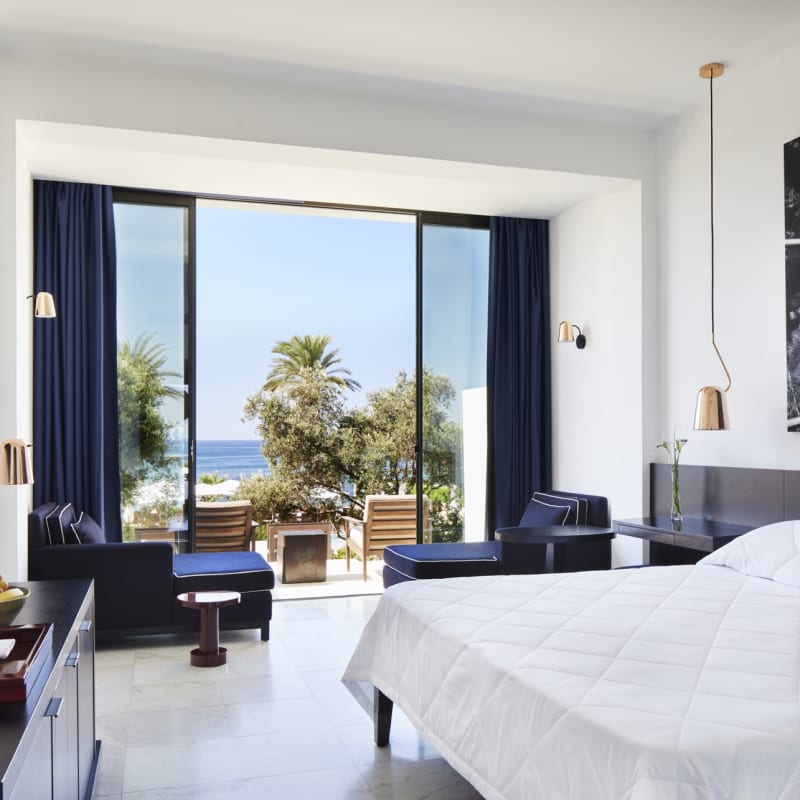 Open April to October
9.30am – 5:30pm Thursday to Tuesday
Closed Wednesday
Full days and half day sessions available
Exclusive activities available at our Almyra Explorers Kids Club
The Explorers Kids club uses the exceptional facilities available at the Almyra, alongside the purpose-built facility the club makes use of the swimming pools, landscaped gardens, tennis courts and beach – a haven for kids to enjoy the unique and fun activities arranged by our professional childcare team.
Globetrotters
4 months - 2 years
As well as enhancing creativity, fun games, sensory and messy play, at Almyra our lucky Globetrotters get to explore the soft sandy beach for lots of fun splash time.
Adventurers
3 - 4 years
Additional to the other activities on offer our budding Adventurers will get to enjoy the resorts heated swimming pool, splash time at the sandy beach and lots of playground fun.
Voyagers
5 - 7 years
Voyagers are the perfect age to start exploring and trying a whole host of exciting activities, at Almyra our adventurous Voyagers will get to enjoy tennis lesson with a pro, pottery and a fun ice cream trip to the harbour.
Pioneers
8 - 11 years
For the Pioneers, it's all about providing the right balance of independence and fun. At Almyra they will get to take part in trips to the local area including a Paphos castle visit, pottery and tennis lesson with a pro.
Almyra – A baby friendly hotel with its Baby Go Lightly package
You can order all manner of baby items on-line prior to your arrival with the Baby Go Lightly service.
Available items include: car seat for airport transfers, potties, training seats, high chairs, carriers, buggies, bottles and teats, sterilisers, bottle warmers, baby gyms, baby walkers, baby bathtubs, dry/swimming nappies, nappy bins, toiletries (including baby lotion, powder and wet wipes), swimming aids, crayons, colouring books and a range of story books and DVDs in various languages. If you think of anything else, just let them know!